Click Here for More Articles on #MeaningfulMonday
#MeaningfulMonday - Meet Caitlin with The Caitlin Sings Project for Inheritance of Hope
It's #MeaningfulMonday! Learn about what Caitlin is doing to help out Inheritance of Hope
As BroadwayWorld previously reported, we're featuring high school and college students that are giving back to their communities through the arts as part of #MeaningfulMonday!
Meet Caitlin, who is using her talents to help out a foundation that once helped her family out.
Want your work to be recognized? Want to shout out the charity/foundation you're proud of? Fill out the form HERE to be featured on BroadwayWorld!
---
What does Inheritance of Hope do?
Inheritance of Hope gives Legacy retreats and services for Families like mine who have children under 18 with a parent with a terminal illness.
How did you get involved?
My family was served by Inheritance of Hope in 2018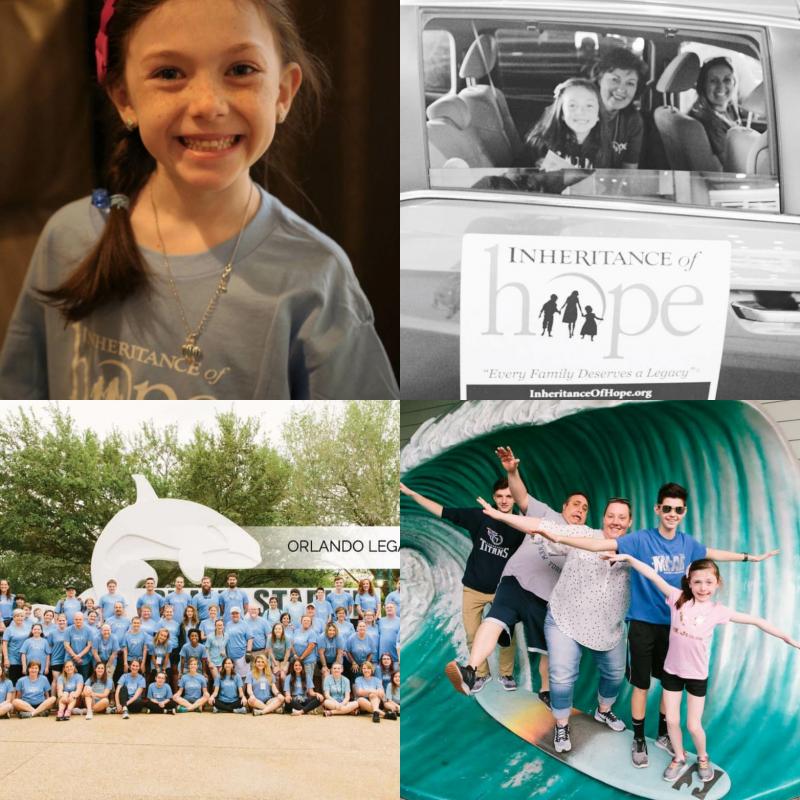 What inspired you to start The Caitlin Sings Project for Inheritance of Hope?
My incredible experience made me want to help other kids and families have the same opportunity. Being 9 I do not have money to give, but I love to sing and thought maybe my voice could help raise awareness and money for Inheritance of Hope.
Share a fond memory from your Inheritance of Hope retreat.
Our Legacy retreat with my family, the volunteers were amazing the staff was like family, I met other kids going through the same experience of having a sick parent. Plus I got to go to Harry Potter part of Universal. my mom and I share a love for Harry Potter.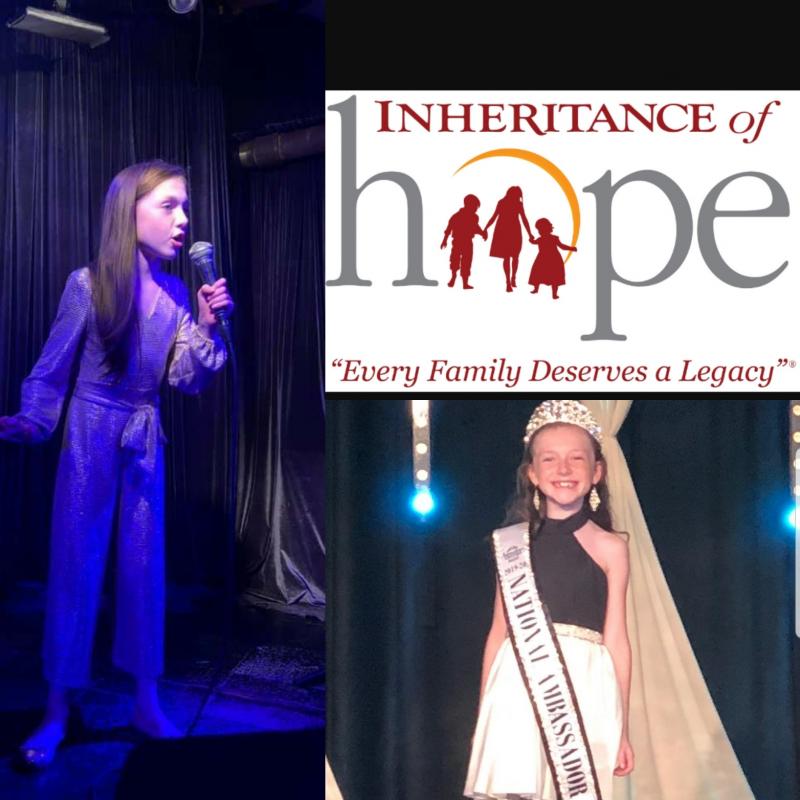 What does giving back mean to you?
I feel great when I know that I did A little bit to help a family that my really need something positive to happen in their life.
What does performing arts mean to you?
I love everything about singing and acting, It is where I feel like I belong where I can make a difference.
---
Are you a high school or college student involved in arts-related charity work? Want our readers to learn more about the foundation/charity you're doing work with? Share your story with us and you'll be featured on BroadwayWorld!
Fill out the form HERE to be featured on BroadwayWorld!
Related Articles
More Hot Stories For You
Broadway Actor Doreen Montalvo, Known For IN THE HEIGHTS and ON YOUR FEET, Dies at 56
BroadwayWorld is saddened to report that stage and screen actor Doreen Montalvo has died at age 56. The news was confirmed by friends on social media....

Meet Our NEXT ON STAGE: SEASON 2 College Top 15!
You voted, here they are! In no particular order, meet our top 15 in the college category....

Broadway Jukebox: 40 Perfectly Political Anthems
The election is right around the corner, and while we count down the days until we can cast our votes, we might as well get in the political spirit......

Photos/Video: First Look at the Russian Premiere of CHESS The Musical
On October 17, Chess the Musical made its Russian premiere at the MDM Theatre, Moscow....

BEETLEJUICE Will Premiere in South Korea in 2021
It has been confirmed that the first Korean production of Beetlejuice, performed in the Korean language, will come to Seoul, South Korea next year....

Exclusive: Keala Settle Sings 'Being Alive' from COMPANY as Part of The Seth Concert Series; Re-Airs Today at 3pm and Available On Demand!
Her concert re-airs today at 3pm and is now available On Demand, get your tickets here!...