Jay Armstrong Johnson, Carrie St. Louis, Linda Eder and More Coming Up This Fall at Feinstein's/54 Below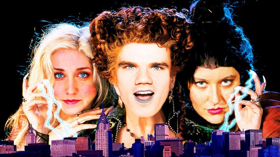 Next week, Feinstein's/54 Below, Broadway's Supper Club & Private Event Destination, presents some of the brightest stars from Broadway, cabaret, jazz, and beyond. Scroll down for details!
To purchase tickets or for more information, visit www.54Below.com/Feinsteins or call (646) 476-3551.
---
Christine Ebersole, SEPTEMBER 11 - DECEMBER 13 AT 7PM:
NEW DATE ADDED: DECEMBER 13. TICKETS STILL AVAILABLE.
Multiple Tony Award-winner Christine Ebersole returns to Feinstein's /54 Below with a special engagement of her brand new concert After The Ball... while starring on Broadway in the premiere of the new musical War Paint! Join us for an elegant evening with Christine, featuring such classics as "The Way You Look Tonight" and "S'Wonderful" as well as a gorgeous "Lazy Afternoon." Theatermania exclaimed "...it's a masterful performance...Ebersole is a Broadway broad at the top of her game and nothing will convince me otherwise, certainly not after this incredible night of story and song". The New York Times agreed, calling it, "Christine Ebersole's wonderful new show... Her gorgeous, searching renditions of "Autumn Leaves" and "(Have I Stayed) Too Long at the Fair" rang with personal poignancy." This new engagement of After The Ball will feature a few new songs and surprises.
$85-$105 cover charge. $110-$130 VIP seating. $140-$160 premium seating. $25 food and beverage minimum.
BLAME CANADA! CANADA SINGS FOR PUERTO RICO, OCTOBER 30 AT 9:30PM:
It's Canada's 150th, so let's celebrate! From Come From Away to Ride The Cyclone, Canadian musicals are making their mark in New York and around the world. Featuring an all-star cast of Broadway's Canadian talent, Blame Canada returns to Feinstein's/54 Below for another evening showcasing the best in Canadian musical theatre. The concert will highlight music by members of the Canadian Musical Theatre Writers Collective. Founded B. Landon Braverman and Joseph Trefler, the CMTWC is Canada's largest organization devoted to supporting the work of Canada's musical theatre writers.
Featuring: Susan Dunstan (Come From Away), Chilina Kennedy (Beautiful), Jeigh Madjus (Here Lies Love), Cory Payette (Children of God - Composer), Ryan Silverman (Side Show, The Golden Apple), EVan AlexanderA. Smith (Dirty Dancing, Amazing Grace), Liam Tobin (Beautiful), Astrid Van Wieren (Come From Away), and Danielle Wade (The Wizard of Oz).
Music direction by Rick Fox (Doctor Zhivago, Jesus Christ Superstar).
$25-$35 cover charge. $60 premium seating. $25 food and beverage minimum.
Jay Armstrong Johnson'S NOT SO SCARY HALLOWEEN PARTY!, OCTOBER 31 AT 7PM & 9:30PM:
The Sanderson Sisters are BACK, and no one wants to miss their return!! Join Jay Armstrong Johnson and his cast of kooky characters for Jay's Not So Scary Halloween Party 2017! Celebrate Halloween Salem-style with a rockin' 8-piece band led by Rodney Bush. Expect some spooky new tunes and even more surprise guests.
With a stage full of artists in Halloween costumes and an unforgettable celebration of Hocus Pocus, this is one holiday event you won't want to miss. Come dressed in your own costume to join in on the PARTY! You might even win the costume contest. Jay Armstrong Johnson has wowed Broadway audiences in On The Town (Chip), Hands on a Hardbody (Greg), Hair (Claude), and Catch Me If You Can. The New York Times called his performance as Anthony Hope in the New York Philharmonic's Sweeney Todd "affecting and ardent", and his performance as Herman in Encores' Most Happy Fella "a standout". He recently played the title role in Candide at New York City Opera and currently appears on the hit TV series "Quantico."
Featuring:
Julia Mattison
(Godspell),
Katie Thompson
(Giant),
Daniel Quadrino
(Wicked),
Alysha Umphress
(On The Town),
Major Attaway
(Aladdin),
Ben Fankhauser
(Newsies), and
Kerstin Anderson
(Sound of Music).
$35-$50 cover charge. $75 premium seating. $25 food and beverage minimum.
SWINGIN' WITH THE MOUSE: VILLAINS, OCTOBER 31 AT 11:30PM:
Princesses, step aside. It's Halloween time, and you know what that means...the Villains are out to play! "Poor Unfortunate Souls," "Be Prepared," "Cruella de Vil" - there are hundreds of villainous songs that you can name that will conjure up spooky memories of your childhood with Disney. Join us for one night only at Feinstein's/54 Below as an all-star cast celebrates the scariest of Disney tunes set to completely original jazz charts. Swingin' With The Mouse: Villains will feature music from Menken/Ashman, The Sherman Brothers, Randy Newman, and Michael Giacchino, all set to a haunting theme just in time for Halloween. Straight from sold-out performances at Los Angeles' Rockwell Table and Stage & Cabaret at the Merc, Raw Sill Productions invites you to come to Broadway's Supper Club for a toe-tapping night of nostalgia and spine-tingling tunes!
Featuring: Anthony Norman, Quentin Garzón, Caleb Hyles, Tessa Grady, Raymond Jaramillo McLeod, Anthony Norman, Anastasia Rene, Janaya Mahealani Jones, Brittany Rodin, and Pablo Rossil.
$25 cover charge. $45 premium seating. 2 drink or $20 food and beverage minimum.
BRING BACK BIRDIE: IN CONCERT, NOVEMBER 1 AT 7PM:
When heart-throb rock-n-roller Conrad Birdie came back from Vietnam, he disappeared for more than 20 years. But now he's back... For one night only! With a score by Charles Strouse, lyrics by Lee Adams and a book by Michael Stewart, Bring Back Birdie opened on Broadway in 1981, twenty years after its smash-hit prequel, Bye, Bye, Birdie! The short-lived sequel ran only 4 performances, but reunited the show's creators and leading lady Chita Rivera.
The concert will feature appearances by original cast members, with a starry cast of special guests and newcomers. Bring Back Birdie is presented as part of the Second Act Series, produced by Steven Carl McCasland and James Horan. Each evening revisits a short-lived musical, highlighting its neglected score and inviting audiences to rediscover a forgotten gem. Previous evenings include: Onward Victoria, Charlie and Algernon, and Eating Raoul.
Starring: Michael Walters (The Honeymooners) as Albert Peterson, Loni Ackerman (Evita, Cats, George M!) as Mae Peterson, Alexa Shae Niziak (Matilda, A Christmas Story) as Jenny Peterson, Lucas Schultz (Mary Poppins, Pippin) as Albert Peterson Jr., Tom Schario (Nice Work If You Can Get It) as Conrad Birdie, Lenora Nemetz (Bye Bye Birdie, Gypsy, Chicago) as Rose, Arbender Robinson (Shuffle Along, Les Miserables, The Book of Mormon) as Mtobe, Kristen Gehling (The Fix, Little Wars, What Was Lost) as Rose Number Two, Cleve Asbury (Bring Back Birdie Original Broadway Cast, How To Succeed..., Annie Get Your Gun, Me and My Girl) as Mr. Marshall
Also Featuring: Shelby Anderson, Julia DeSimone (Henry, Sweet Henry), Thomas Dieter, Mildred Gil, Phoenix Goodman, Kelly Reader, and Tim Valentine.
$35-$45 cover charge. $70 premium seating. $25 food and beverage minimum.
TAMAR OF THE RIVER REUNION CONCERT, NOVEMBER 1 AT 9:30PM:
Join us at Feinstein's/54 Below for the four-year anniversary reunion concert of Marisa Michelson's and Joshua H. Cohen's Tamar Of The River! Called one of the "most extraordinary scores in years" (Jesse Green, NY Magazine), "a renegade piece of musical theatre drawing on traditions vast and cosmic" (Dave Malloy) and likened to Hamilton in adventurousness (Vox Magazine), Tamar of the River cracks open the form of the genre with its wildly inventive musical storytelling, otherworldly sounds and textures, and stunning vocal virtuosity. Led by Margo Seibert as Tamar and featuring the original cast of cutting-edge creator performers, this one-night only concert experience is not to be missed.
Featuring: Margo Seibert (Rocky, In Transit), Ako (Throne of Blood), Margot Bassett Silver (Meredith Monk's Songs of Ascension), Erik Lochtefeld (Small Mouth Sounds), Andrew Mayer (Natasha, Pierre, and the Great Comet of 1812), and Vince B. Vincent (Sisyphus).
With: Jen Anaya, Troy Anthony, Adam Bashian (In Transit), Tamrin Goldberg (Raisin at APAC, Choreographer), Jeremy Greenbaum (Newsies), and Sarah Beth Pfeifer (The Lightning Thief).
Creative Team: Daniel Goldstein (Director), Kurt Crowley (Music Director), Marisa Michelson (Music and Book), Joshua H. Cohen (Book and Lyrics), and Taylor Ybarra (Associate Producer.)
$35-$45 cover charge. $70 premium seating. $25 food and beverage minimum.
A BENEFIT FOR THE JESSICA REKOS FOUNDATION, FEAT. Bill Hutton, Cady Huffman, Sean McDermott, & MORE, NOVEMBER 2 AT 7:00PM:
Jessica Rekos loved horses and she loved whales. When her life was taken at Sandy Hook School, her parents established a foundation to allow people to remember their little girl through the animals she was so passionate about. In this one-night-only charity event, a cast of Broadway vets and young stars will come together to celebrate Jessica by performing songs that have personally touched and inspired them. Part of the proceeds will go to The Jessica Rekos Foundation. To learn more about Jessica and her foundation, please visit http://www.jessicarekos.org/
Featuring: Kristy Cates (Charlie and the Chocolate Factory), Christiana Cole, Alex Goley. Lori Hammel (Mamma Mia), Cady Huffman (The Producers - Tony Award®), Bill Hutton (Joseph and the Amazing Technicolor Dreamcoat), Sean McDermott (Miss Saigon), Cali Elizabeth Moore, Aaron Phillips, Eliseo Roman (On Your Feet!), and Annie Watkins.
$35-$45 cover charge. $75 premium seating. $25 food and beverage minimum.
CONNER WAYNE MILAM, NOVEMBER 2 AT 9:30PM:
Conner Wayne Milam returns to Feinstein's/54 Below after appearing in Dare to Dream: Benefiting the Broadway Dreams Foundation and the Red Mountain Theatre Company Alumni Concert. This time she is back with her solo show! Conner has spent the last two years developing new works in NYC including: 'Til Death Do Us Part, The Preacher's Wife, The New World, 13 Alabama Ghosts and Jeffrey, and more! She is thrilled to be back at Feinstein's/54 Below. This night will feature a variety of music, from Broadway tunes to pop songs!
$25-$35 cover charge. $60 premium seating. $25 food and beverage minimum.
Linda Eder, NOVEMBER 3-4 AT 7:00PM:
BACK BY POPULAR DEMAND! One of the world's most beloved and versatile voices, Linda Eder is forever linked to Broadway history via her Theatre World Award winning performance in Jekyll & Hyde. After her previously sold out runs, Feinstein's/54 Below is delighted to welcome back this celebrated songstress to our stage. She's a best-selling recording artist with fourteen solo albums to her credit, but this November, get up close and personal with Linda in Broadway's living room.
$110-$120 cover charge. $145 VIP seating. $175-180 premium seating. $25 food and beverage minimum.
54 SALUTES Frank Sinatra, NOVEMBER 3 AT 9:30PM:
Encore by popular demand! Join us for Frank Sinatra - The Second Century - A Celebration of Sinatra's Timeless Hit Songs! An all-star cast of Broadway and Nightclub stars will perform the songs that propelled Ol' Blue Eyes into the stratosphere of superstars. Hear the hits that turned Sinatra into an icon for the ages, making him one of rare show business beacons who continues to shine even in his second century. You'll hear songs like "One For My Baby," "Chicago," "My Way," "It Was a Very Good Year," and so many more.
This show comes courtesy of impresario Scott Siegel, who brought four different sold out Sinatra shows to Feinstein's/54 Below during the Chairman of the Board's centennial year. Now that we're in Sinatra's second century, his greatness is a given, and today's most talented performers are looking forward to performing in his honor. You'll want to be at Feinstein's/54 Below to witness it! The show will be produced, written, directed and hosted by Mr. Siegel, the creator of Town Hall's signature series, Broadway by the Year. He has written/directed/produced concerts for Michael Feinstein at Jazz at Lincoln Center and has, over the course of the last 16 years, created more than 200 major concerts all over the world, plus scores of nightclub shows that have played major concert halls, boites, and performing arts centers.
Featuring: Robert Cuccioli (Tony Nominee, Jekyll & Hyde), Stephen DeRosa (Into the Woods), Michael McAssey, Jack Noseworthy, Brian Charles Rooney (Three-Penny Opera), and Martin Vidnovic.
$40-$50 cover charge. $85 premium seating. $25 food and beverage minimum.
A DAY IN THE OFFICE: A MUSICAL PARODY, NOVEMBER 3 AT 11:30PM:
Throw on your business casual attire and punch in your time cards as you join us for A Day in the Office, a musical parody of The Office, everyone's favorite sitcom about the paper industry. Watch as Michael, Dwight, Jim, Pam, and the rest of the Scranton Branch blunder through another day of workplace antics, but this time with music! With catchy original songs like, "Welcome to the Office," "Best in Town," and "Bored," you'll be humming along in no time. The number of laughs packed into this musical parody will have you wondering how we managed to fit it all in... That's what she said.
Featuring: Ryan Beard (Muscial Comedian on America's Got Talent) as Michael, Christian Geil (35 MM at Perry Mansfield Performing Arts School) as Toby, Wesley Geil (Joseph and the Amazing Technicolor Dreamcoat at Shawnee Mission Theater in the Park) as Jim, Maggie Marx (Annie Get your Gun at Musical Heritage Theater) as Susan, Mackenna Milbourn (Trinity Shakespeare Festival) as Pam, Anthony Nicholas (Into the Woods at Culture House) as Stanley, Evan Phillips (Rudolph the Red-Nosed Reindeer The Musical at The Coterie Theater) as Dwight, Olivia Schneider (Les Miserables at CYT Kansas City) as Phyllis, and Sierra Walker (The Drowsy Chaperone at Faust Theatre) as Angela. Book and score by Ryan Beard.
$15 cover charge. $35 premium seating. 2 drink or $20 food and beverage minimum.
Carrie St. Louis, NOVEMBER 4 AT 9:30PM:
Following fan-favorite Broadway runs as Glinda in Wicked and Sherrie in Rock of Ages, Carrie St. Louis makes her fourth return engagement to Feinstein's/54 Below. Her intimate solo show has delighted packed audiences in New York and Los Angeles, and for this engagement she brings some unexpected new songs, new guests and hilarious backstage stories.
With musical direction by the talented Benjamin Rauhala and a fantastic band, this is a show you won't want to miss!
$40-$50 cover charge. $80 premium seating. $25 food and beverage minimum.
THE LATE COMET: ASHLEY PÉREZ FLANAGAN & MOONDRUNK, NOVEMBER 4 AT 11:30PM:
Ashley Pérez Flanagan and her band Moondrunk make their Feinstein's/54 Below debut featuring original music from their debut album Lunacy, classic covers, and their signature freestyle rap finale. Moondrunk's fusion of folk, pop, and hip hop has earned them audiences at Carnegie Hall, Joe's Pub, and notable venues from New York to California. Flanagan (Natasha, Pierre & The Great Comet of 1812, Prometheus Bound) will be joined by bandmates Andrew Bancroft (Freestyle Love Supreme), Yair Evnine (Waitress, Lady Rizo), and some wildly talented special guests. Come get Moondrunk with us!
$20 cover charge. $45 premium seating. 2 drink or $20 food and beverage minimum.
BROADWAYGIRLNYC BIRTHDAY CONCERT, FEAT. Nikki James & MORE!, NOVEMBER 5 AT 9:30PM:
Laura Heywood, aka @BroadwayGirlNYC, returns to Feinstein's/54 Below for the 25th anniversary of her first visit to Broadway! Famous friends from the Broadway stage will perform songs from shows that have changed Laura's life over the past 2.5 decades, as she shares stories of going from preteen audience member to "the most visible & vocal fan in the business" (Forbes). The night will be a celebration of the music and community of Broadway, and the passion-turned-career of Broadway's full-time professional fan.
Featuring: Anthony Alfaro (The View UpStairs), Nick Blaemire (Godspell, SpongeBob), Raja Burrows (The Path), Kathryn Gallagher (Deaf West's Spring Awakening), Nikki M. James (The Book of Mormon - Tony Award), Lora Lee Gayer (Holiday Inn), Andrew Kober (She Loves Me, Hair), Jessica Phillips (Leap of Faith, Priscilla Queen of the Desert), Anthony Rosenthal (Falsettos), Kyle Scatliffe (The Color Purple, Les Miserables, Scottsboro Boys - Olivier Award nomination), Stephanie Styles (Newsies, Kingdom Come), Jesse Swimm (School of Rock), and Tad Wilson (Bonnie and Clyde, Priscilla Queen of the Desert). Cast subject to change.
$25-$35 cover charge. $60 premium seating. $25 food and beverage minimum.
---
Feinstein's/54 Below, Broadway's Supper Club & Private Event Destination, is a performance venue in the grand tradition of New York City nightlife. A few blocks from the heart of Times Square and just below the legendary Studio 54, Feinstein's/54 Below is a classically designed state-of-the art nightclub in the theatre district that hosts audiences with warmth and style. Feinstein's/54 Below presents iconic and rising stars from the worlds of Broadway and popular music and has set a new standard for culinary excellence worthy of the world-class entertainment on the stage. Located at 254 West 54th Street, Feinstein's/54 Below features up to three shows nightly with cover charges ranging from $5-$105.
Related Articles
More Hot Stories For You