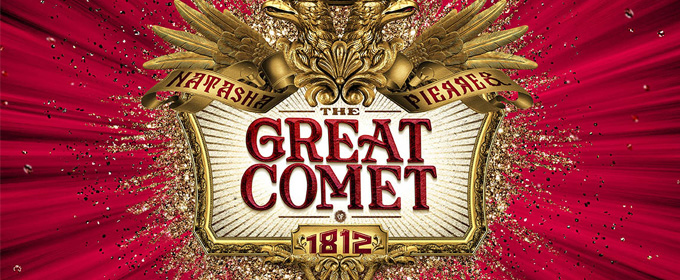 Click Here for More Articles on NATASHA, PIERRE AND THE GREAT COMET OF 1812
GREAT COMET's Rachel Chavkin, THE MOTH's Dan Kennedy and More Set for DEEP NIGHT WITH DALE Tonight
Dale Seever (aka comedian James Bewley) slips into a brand new turtleneck for a completely reimagined season of his long running talk show/podcast, Deep Night with Dale.
Borrowing a page out of Leonard Nimoy's In Search Of and fancying himself an occult Charlie Rose, Dale welcomes actual guests to converse with those he conjures from the spirit realm, for an exploration of the strange forces that bind us together.
Tonight, September 28th, at 8pm, Dale summons a terrific lineup of storytellers, artists, and musicians for an evening of conversation and comedy.
Dale's guests include theater writer and director Rachel Chavkin (Natasha, Pierre & the Great Comet of 1812, Hadestown); storyteller and author Dan Kennedy (The MOTH Podcast, McSweeney's); rising stand-up comedian Alex English (Night Train, Cinderblock Comedy Festival); actor and singer Julee Cruise (Twin Peaks); and more.
This show also features live musical by theremin virtuoso, Cornelius Loy.
For more information, videos, and past episodes, visit daleradio.com.
IF YOU GO:
Deep Night with Dale Live Season Premiere!
With Rachel Chavkin, Dan Kennedy, Alex English, Cornelius Loy, and more.
Wednesday, September 28th 8pm Show/Doors at 7pm
The Slipper Room, 167 Orchard Street between Stanton and Rivington St
Tickets $10 in advance/$12 at the door $25 VIP Seating Available
Ticket Link: www.slipperroom.com/event/1301549-guest-event-dale-radio-deep-new-york
A curated evening of comedy and culture, Deep Night with Dale is a late late late late late night talk show hosted by a fictitious person featuring real invited guests. Hailed as a "warped Johnny Carson" and "reminiscent of Alan Partridge" with a "voice like a shoulder squeeze," Dale has been delighting crowds with his never-give-up pursuit of modest stardom since 2009. In addition to his weekly podcast and monthly live episodes, Dale has been a featured performer at multiple iterations of SF Sketchfest and the NYC Podfest. He is a recurring guest on Running Late with Scott Rogowsky and the Literary Death Match series. Dale has performed across the country including recent stints at Joe's Pub, Ars Nova, Union Hall, The Bell House, Littlefield, the Hammer Museum, and UCB.
Recent guests on the podcast include Bridget Everett, Phoebe Robinson, Nikki Glaser, Matt Besser, Ilana Glazer, John Early, Cole Escola, Kate Berlant, Elle King, Aparna Nancherla, Jo Firestone, Max Silvestri, Jacqueline Novak, Dave Hill, Joel Kim Booster, Brett Davis, and Jessi Klein, among many others.
James Bewley is a performer and writer whose work has been presented as part of the Showgasm Series, ANT Fest at Ars Nova, SOLOFest, the Soundtrack Series, How I Learned, Tom Shillue's A Funny Story, Dead Darlings, PS122's COIL Festival, and Yum's the Word. He trained at the Upright Citizens Brigade in LA and is a former member of the San Francisco sketch comedy group, Killing My Lobster.
For more Dale on the web, visit www.daleradio.com or follow Dale on Twitter @daleradio.
Photo Credit: Mindy Tucker
Related Articles
More Hot Stories For You