Disney World Replaces BEAUTY AND THE BEAST With Non-Equity Show
The move to replace BEAUTY AND THE BEAST with a show that features performers not represented by Actors' Equity has sparked backlash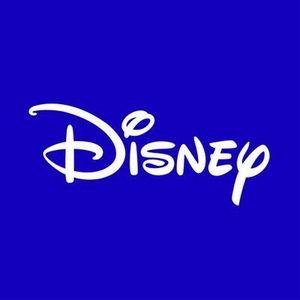 Disney World has replaced Beauty and the Beast with a show featuring performers that are not represented by Actors' Equity as Disney and Equity remain in a disagreement about how to bring performers back to the stage safely.
Read the full story HERE.
Actors' Equity recently filed a grievance after Disney canceled a planned recall to work for Equity-performers when the theme parks reopened this month after being shut down due to the health crisis.
In the new 20-minute show, "The Disney Society Orchestra and Friends", a six-piece combo plays famous Disney songs such as "Under the Sea", "You've Got a Friend in Me," and more.
Many have responded to Disney World's decision to replace Beauty and the Beast with negative statements:
Blog Mickey shared:
"There is an underlying contract that makes the shows feel weird... when Belle and the Beast can't come together for a dance in the finale of a new show, something just falls flat... If it weren't for the talented musicians in the Disney Society Orchestra, what you're left with is little more than a middle-school theater production...The shows that are debuting now do not meet the quality or storytelling that we've all grown accustomed to experiencing in the theme parks."
In a tweet, Jeremy Wein, the founder of Play-PerView shared:
Read the full story HERE.
Related Articles
More Hot Stories For You
10 Broadway Choreography Tutorials You Can Follow Along with At Home!
Looking for something fun to do? Get up and dance with these tutorials from Disney on Broadway, Hamilton choreographer Andy Blankenbuehler, Hairspray ...

Broadway Jukebox: 75 Astonishing Act 1 Finales
The greatest creators of Broadway musicals know how best to wrap up an Act- in a major way. Some of the most hummable, memorable tunes in the musical ...

Broadway Flea Market and Grand Auction Goes Virtual Today
The Broadway Flea Market & Grand Auction goes online for the first time today, Sunday, September 20, 2020. ...

Meet Our NEXT ON STAGE: DANCE EDITION College Top 8!
You voted, here they are! In no particular order, meet our top 8 in the college category....

BWW Exclusive: John Lloyd Young Counts Down His Favorite Broadway Performances!
Tony and Grammy Award-winner John Lloyd Young returns to The Space in Las Vegas on Saturday, October 3 with John Lloyd Young's Broadway, an intimate a...

Actors' Equity Association Endorses Joe Biden and Kamala Harris For President and Vice President Of The United States
Actors' Equity Association has announced its endorsement for the 2020 presidential election, supporting Joe Biden and Kamala Harris. ...