Click Here for More Articles on Broadway by Design
Broadway By Design: David Korins, Kenneth Posner & Catherine Zuber Bring WAR PAINT from Page to Stage
Who is Annie without her red dress? Or Eva with out her balcony? It is the charge of the Broadway designer to transport the audience into the world of a show, whether it be Great Depression-era New York City or outside of the Casa Rosada.
In Broadway by Design, BroadwayWorld is shining a spotlight on the stellar designs of this Broadway season, show by show. Today, we continue the series with David Korins, Kenneth Posner & Catherine Zuber, who acted as scenic, lighting and costume designers for Broadway's beautified hit, War Paint.
---
War Paint tells the remarkable story of cosmetics titans Helena Rubinstein (Patti LuPone) and Elizabeth Arden (Christine Ebersole), who defined beauty standards for the first half of the 20th Century. Brilliant innovators with humble roots, both women were masters of self-invention who sacrificed everything to become the country's first major female entrepreneurs. They were also fierce competitors, whose 50-year tug-of-war would give birth to an industry that would forever change the face of America. From Fifth Avenue society to the halls of Congress, their intense rivalry was ruthless, relentless and legendary-pushing both women to build international empires in a world dominated by men.
So where did the process start for David Korins? "So many aspects of these women's lives and empires inspired me," explains the scenic designer. "They represent high style and impeccable taste, but in two very different aesthetic worlds. I was obviously inspired by how they each individually governed themselves and branded their companies, specifically with regard to the products they pushed out into the world."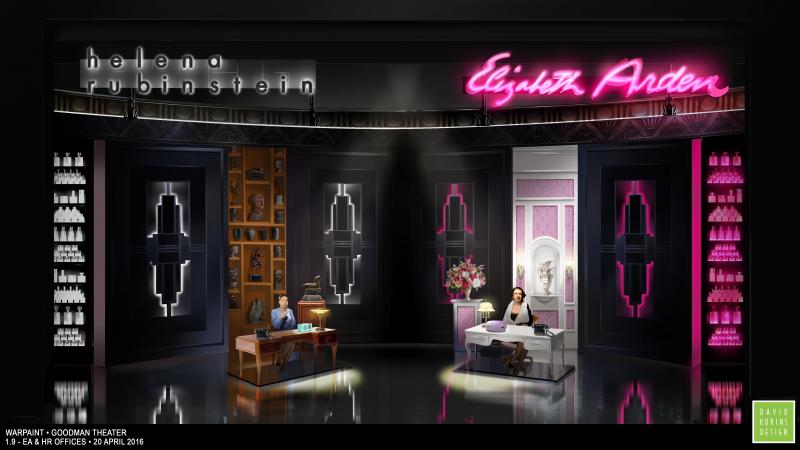 "One particular challenge of War Paint was rendering two incredibly different and specific aesthetics on one stage. Floral arrangements, ribbons, perfect pink packaging, and all of Elizabeth Arden's unique marketing tools were used to represent her world."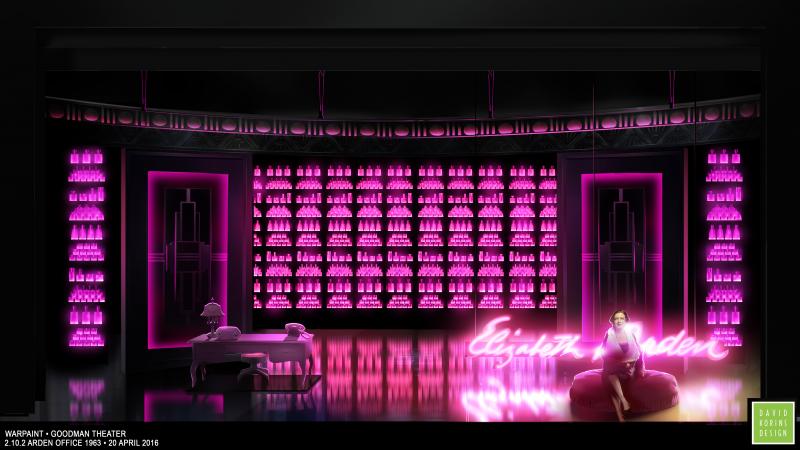 "Helena Rubinstein, on the other hand, was a scientist and a famous fine art collector. Utilitarian clean lines, stainless steel, wooden architecture, and Fine Art represent her world."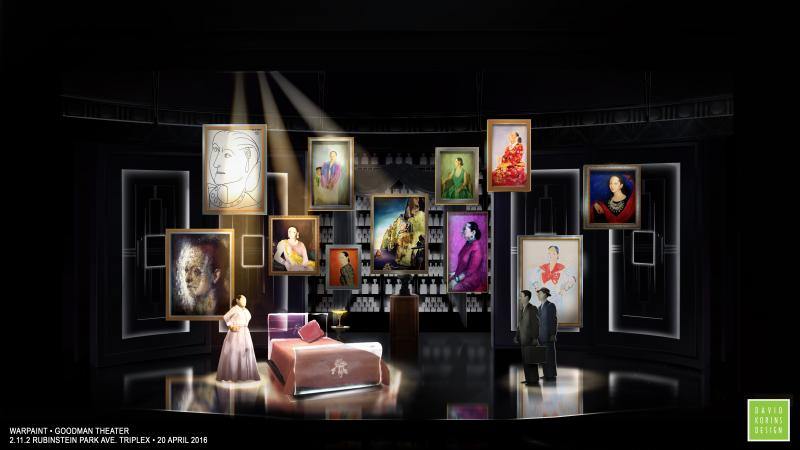 "Carving out both domains with few elements, finding a way to move seamlessly from one location to another over a 30 year time period, and finding some overarching theatrical envelope to house all of it was particularly challenging," says Korins. "The set represents not only an Art Deco inspired time period, but also the massing of products and the growth of consumerism that both women promoted and represented."
How did Kenneth Posner translate this look to his lighting design? He explains: "The inspiration for the lighting design of War Paint comes from some of the great fashion photographers of the mid 20th century. Cecil Beaton, Norman Parkinson, Horst P. Horst, and especially, Erwin Blumenfeld are just a few. Their use of high contrast and bold angles of light to capture the beauty of a subject, as well as the emotional tension in an image, is interesting to me and essentially, the way I chose to approach the lighting design for War Paint. Strong, angular shapes of light are used to etch out each subject, or in this case, each actor in order to evoke the essence of what these photographers were able to achieve."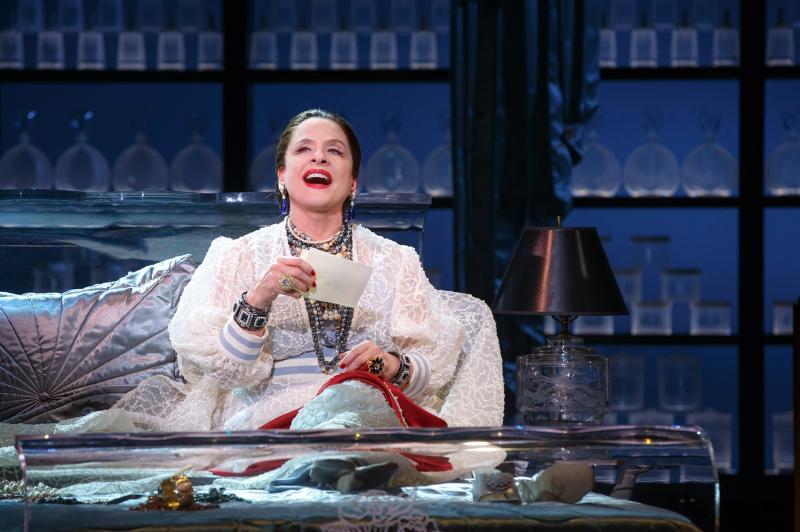 "An example of this idea is strongly featured in the scene which takes place in the St. Regis hotel where we see Elizabeth Arden and Helena Rubinstein dine regularly to maintain the public face of their companies. Elegance, beauty and sophistication are all qualities that I find repeatedly in the works of these photographers and that I wanted to emulate on stage. Interestingly, Blumenfeld worked for both Arden and Rubinstein."
His biggest lighting challenge...? "David Korin's scenic design for War Paint includes a back drop of display shelves lined with both clear and frosted perfume, cream and elixir bottles. My greatest challenge in designing the lighting for the show was to figure out how to light this bottle wall in a variety of ways in order to create an array of interesting and transformative stage pictures that would contribute to the mood and place of each scene. In order to get as many different looks as possible, we fitted each of the 190 shelves with 5 color options which are carefully mixed to create hundreds of color pallets and then programmed into over 500 lighting cues."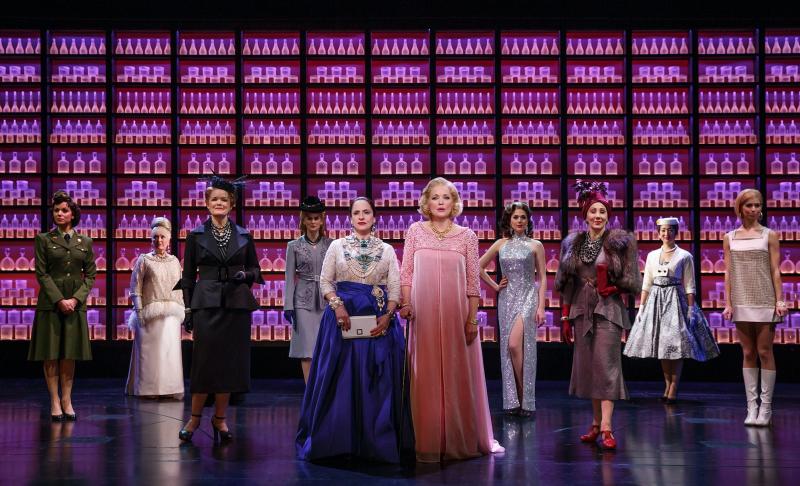 Costume designer Catherine Zuber found her inspiration in research. "Visually, I resourced the many fantastic images available regarding the style of Helena Rubinstein," says Zuber.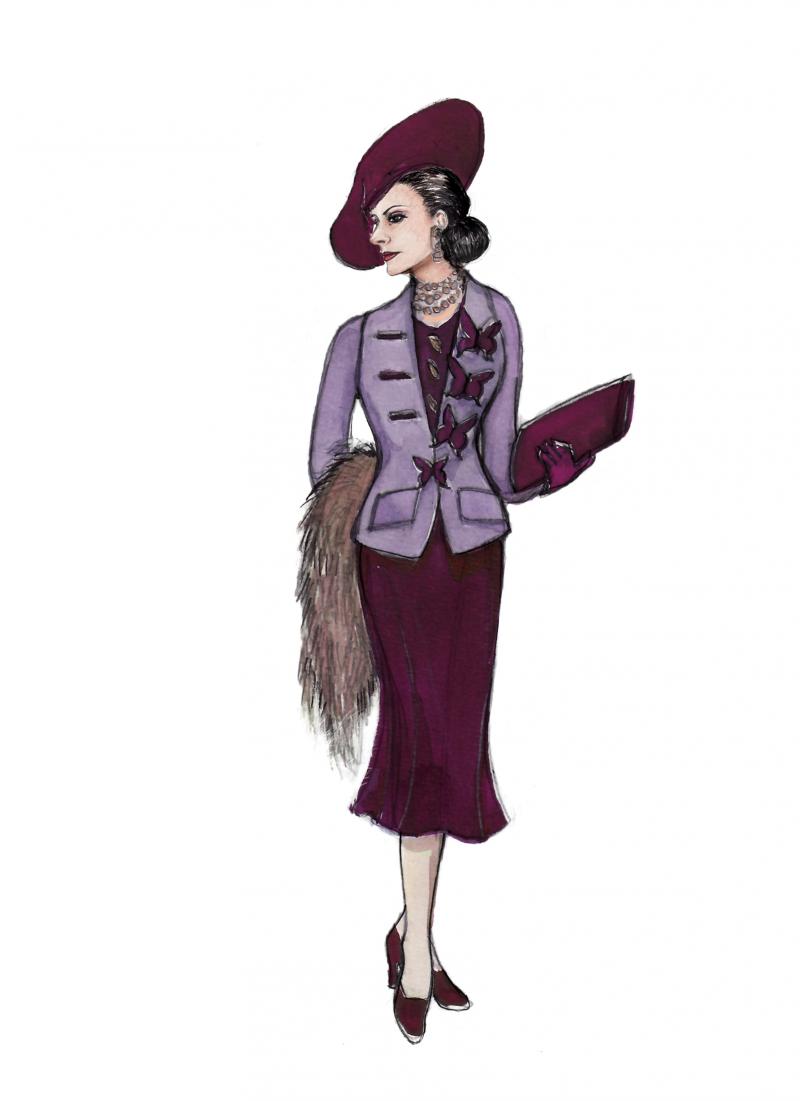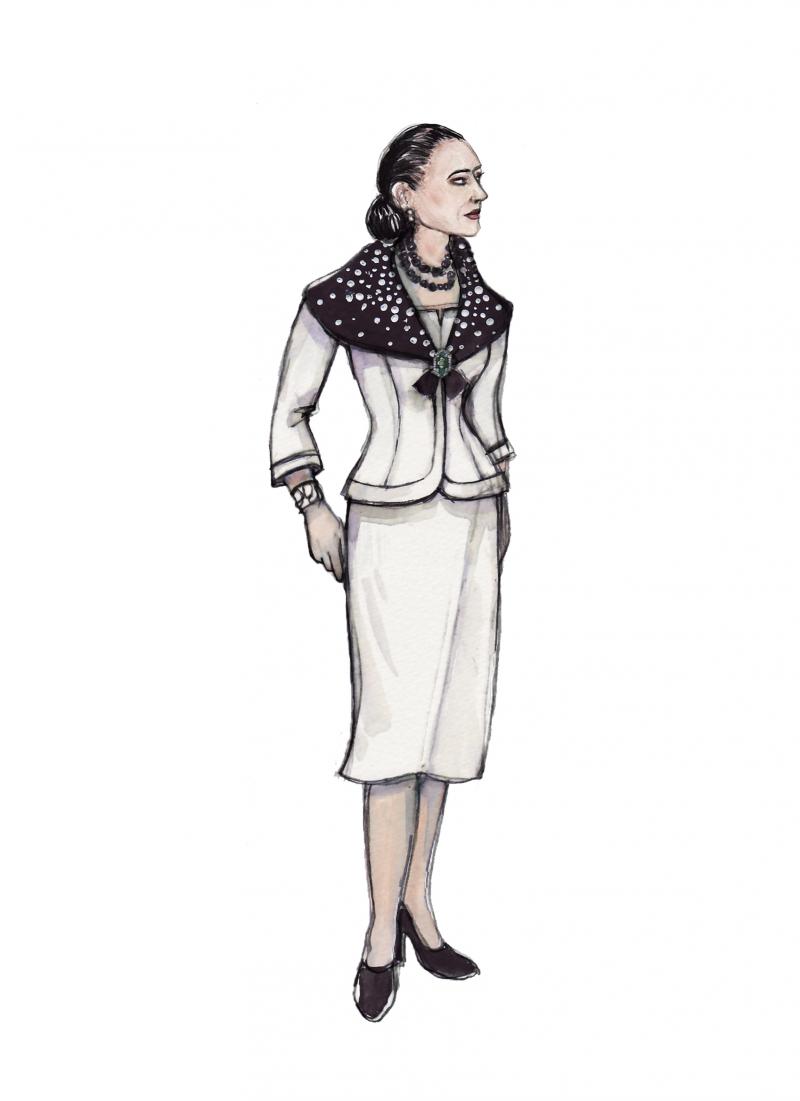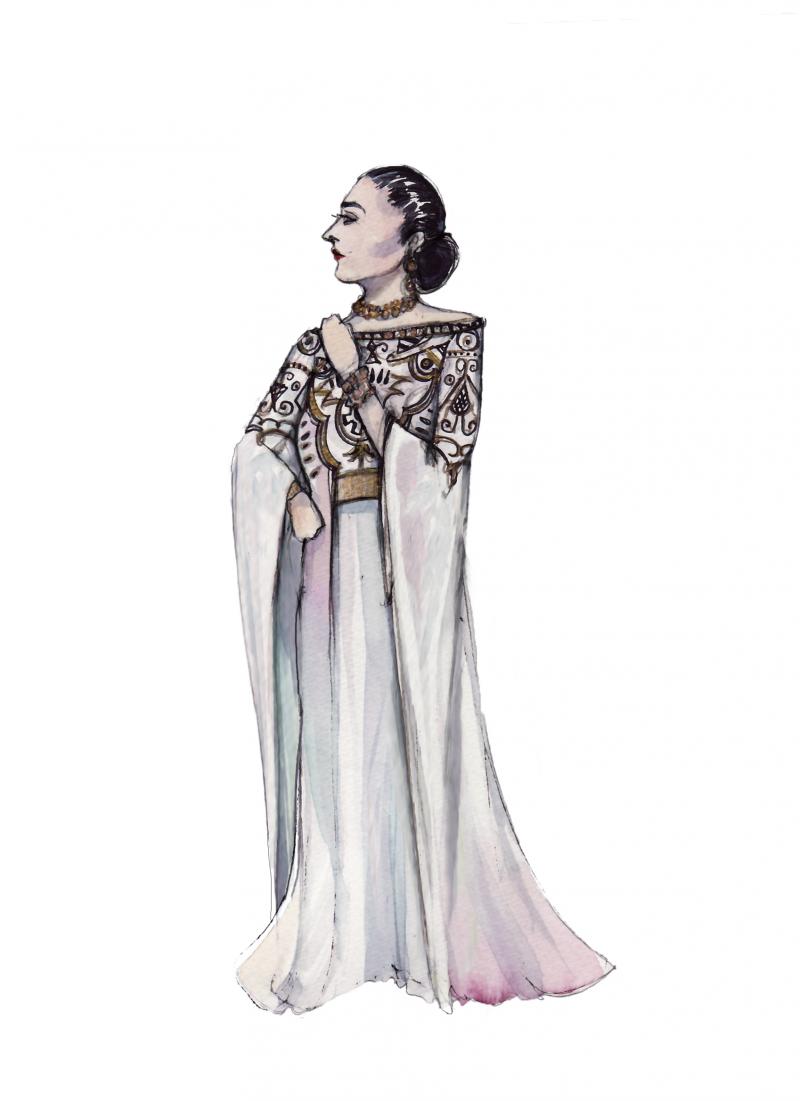 "Elizabeth Arden was slightly more difficult to source, but with lots of detective work we discovered an equally interesting group of images."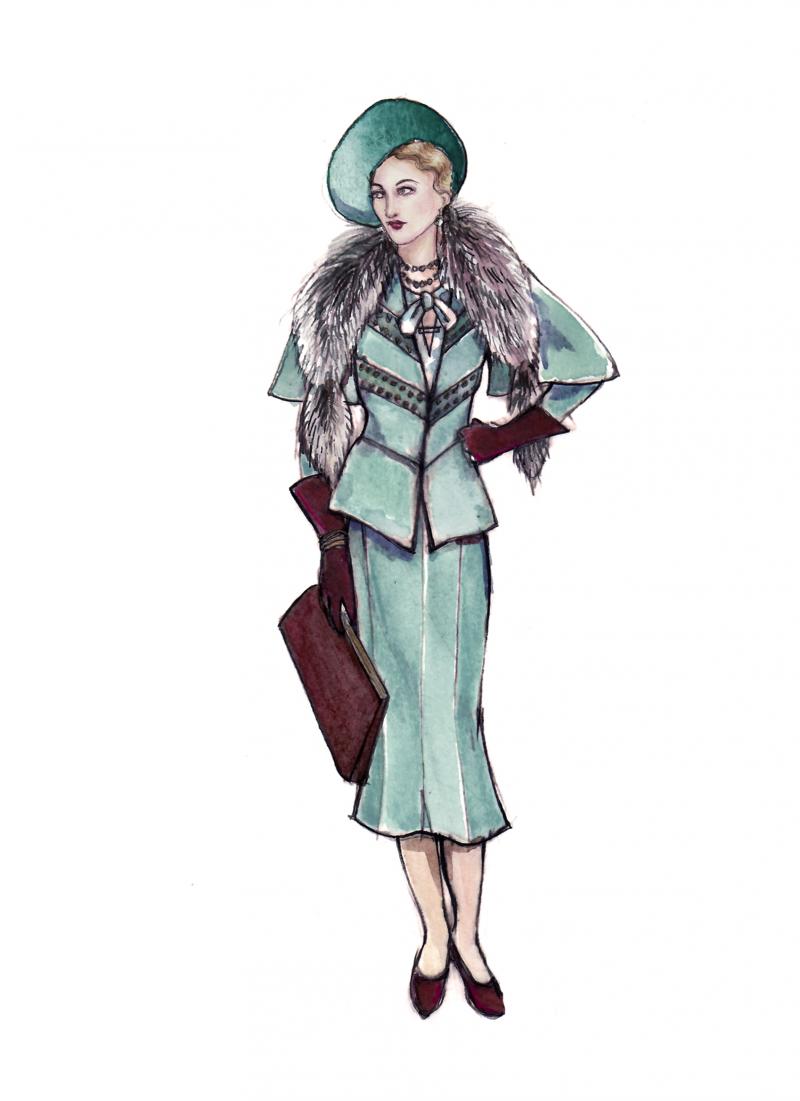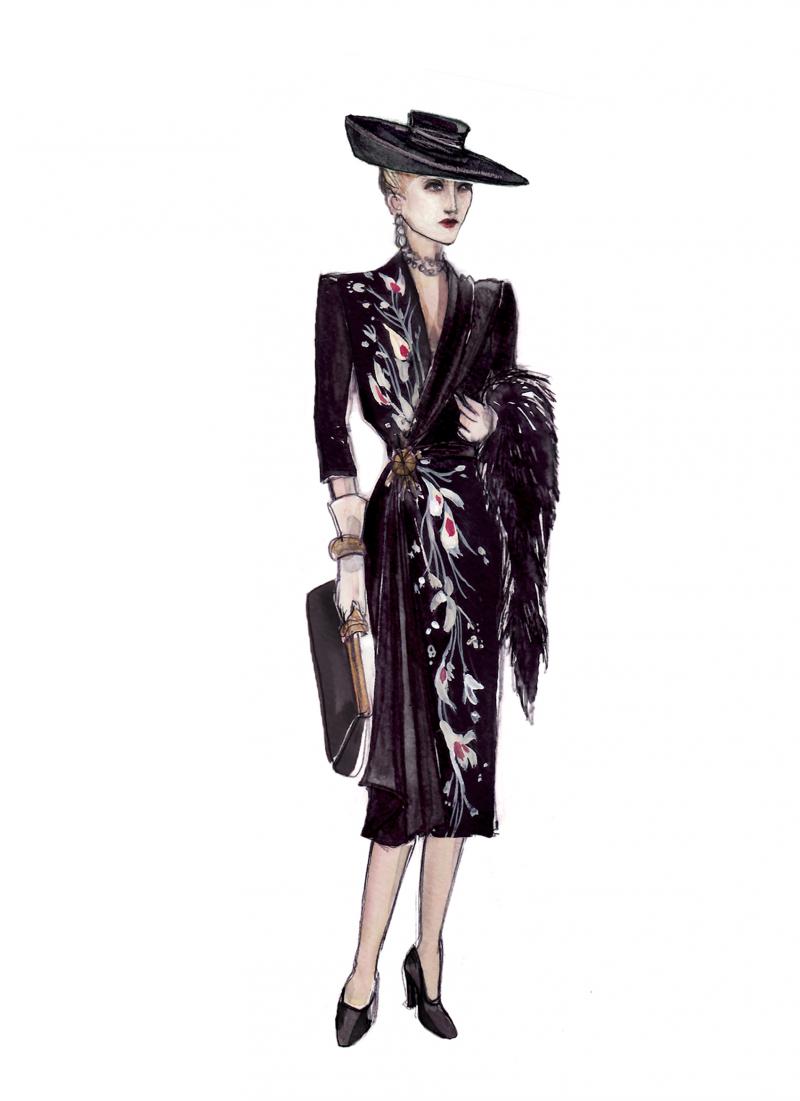 "Additionally, I sought out fashion magazines, films, historical novels of the time period.
Emotionally -- the spirit, drive, loves, hopes and disappointments of these strong, maverick women were constant sources of inspiration."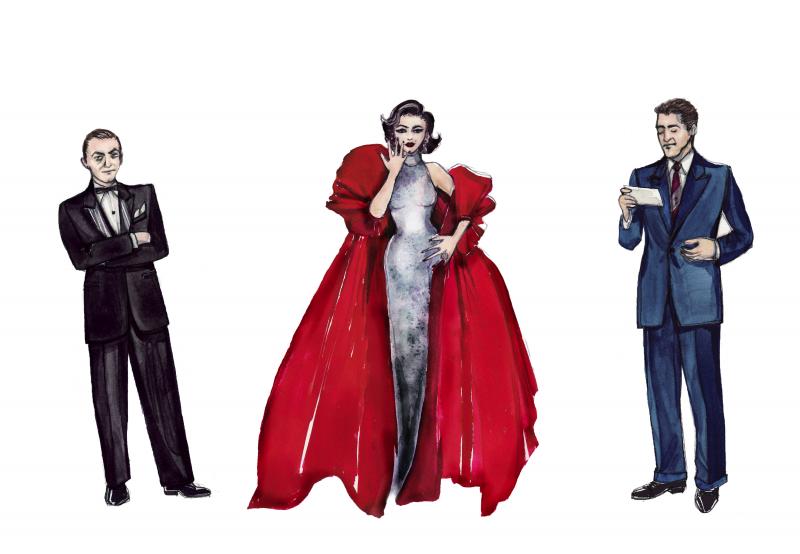 Want more Broadway By Design? CLICK HERE.
---
Directed by Michael Greif (Rent, Next to Normal, Grey Gardens), War Paint reunites Scott Frankel and Michael Korie-the acclaimed composer and lyricist team of Grey Gardens and Far From Heaven-with Tony Award and Pulitzer Prize-winning playwright Doug Wright (Grey Gardens, I Am My Own Wife). Choreography is by Tony Award-winner Christopher Gattelli.
The musical is inspired by the book, War Paint, by Lindy Woodhead and the documentary film, The Powder & the Glory, by Ann Carol Grossman and Arnie Reisman.

Related Articles
Originally from Pittsburgh, Pennsylvania, Nicole began writing for BroadwayWorld in 2010. She currently resides in New York City, where she gets to enjoy far more (read more...)