Berkeley Rep Announces 2018-19 Season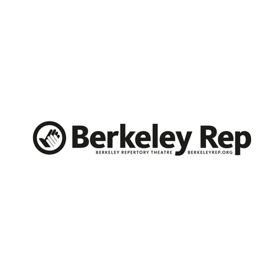 Berkeley Repertory Theatre today announced a compelling slate of productions for its 2018-19 subscription season. Berkeley Rep's Michael Leibert Artistic Director Tony Taccone revealed six of the seven shows that will comprise his final season at the Theatre.
The announced shows include a mix of new work as well as the return of an all-time audience favorite: Lucas Hnath's Tony Award-nominated A Doll's House, Part 2 (a co-production with Huntington Theatre Company) directed by Les Waters; the world premiere of Paradise Square: A Musical for America directed by Moisés Kaufman with a book by Marcus Gardley and Craig Lucas; Fairview by Jackie Sibblies Drury and directed by Sarah Benson; the return of Tony Award-winning director Mary Zimmerman with Metamorphoses (a co-production with the Guthrie Theater); Home created by Geoff Sobelle and directed by Lee Sunday Evans; and The Good Book by Denis O'Hare and Berkeley Rep's Associate Director Lisa Peterson, who will also direct. The seventh show, to be helmed by Taccone, will be announced at a later date. This will be Taccone's final show at Berkeley Rep after 33 years with the company.
"Since I announced that this would be my final season, people have been asking how I'd like to commemorate that milestone in its programming. My answer is to keep doing what we've been doing - that is, to produce audacious work by masterful artists who have something to tell us," says Taccone. "I'm thrilled that Les Waters and Mary Zimmerman, directors whose work I've been honored to champion over my tenure here, are among them - and I'm excited to bring artists like our commissioned playwright Jackie Sibblies Drury to our audience for the first time, and acclaimed creator Geoff Sobelle back to Berkeley Rep. I can't imagine a more inspiring array of work to comprise my last season and Berkeley Rep's 50th anniversary."
Who's that knocking on the door? Nora is back in Lucas Hnath's audacious Tony Award-nominated comedy, A Doll's House, Part 2. It's been 15 years since she slammed that same door on her marriage and children in the revolutionary final scene of Ibsen's signature play. Now a successful yet scandalous writer, she's being blackmailed by a judge and needs her former husband's help. But her family has a few grievances they need to air first. Hailed as "Smart, funny and utterly engrossing" by the New York Times, this fiercely intelligent and theatrically scintillating play is a co-production with Huntington Theatre Company directed by Les Waters. Starts September 2018.
Jackie Sibblies Drury - an alum of The Ground Floor: Berkeley Rep's Center for the Creation and Development of New Work - tackles our thorniest questions about society and race in Fairview. This fully unpredictable and thrilling theatrical experience is directed by Sarah Benson and is a co-commission of Berkeley Rep and Soho Rep. It begins simply enough: It's Grandma's birthday, and Beverly needs the family's celebration to be perfect. But her husband is no help, her brother hasn't arrived, and her teenage daughter may be in trouble. What's more, they are being watched...and judged. Soon, the attitudes and assumptions of these watchers begin to manifest in the family's celebration, forcing them to fight for their very identities. Starts October 2018.
It's 1863 and in a 20-block area of Manhattan known as the Five Points, Black and Irish Americans live side by side, work together, marry, and for a brief period realize racial harmony. However, the intensifying Civil War soon results in the first-ever Federal draft, leading to riots as Whites are called to enlist while Blacks are barred from serving. Will the hard-won bonds of friendship, community, and family in the Five Points prevail or be severed forever? Obie Award-winning director Moisés Kaufman (The Laramie Project and Master Class) and award-winning playwrights Marcus Gardley (The House that will not Stand) and Craig Lucas (Amélie) return to Berkeley Rep along with Tony Award-winning choreographer Bill T. Jones to bring you the world premiere of Paradise Square: A Musical for America. Calling upon a variety of musical and dance traditions including Irish step-dancing and African traditional forms (Juba dancing), as well as new ones created from their fusion (tap dance), Paradise Square subverts and reframes some of the most popular music of the 19th century while honoring and celebrating this unique neighborhood's diverse inhabitants, whose passionate, moving, and heartbreaking experiences burn in our imaginations today. Starts December 2018.
Berkeley Rep first presented Mary Zimmerman's breathtaking Metamorphoses at the turn of the millennium - it later received a Broadway run and garnered her a Tony Award. She's become a Berkeley Rep favorite, enthralling our audience with eight gorgeous productions. Dreams and reality collide with gods and mortals in this ode to the power of love - and the shadows that lurk beneath it. From a 24-foot wading pool in our intimate 400-seat theatre, Zimmerman summons Ovid's classical tales of passion, betrayal, hope, and transformation, inviting us into a realm of shared cultural myths and beautiful, unshakable visions. Don't miss your chance to experience her signature tour de force. The provocative and mesmerizing Metamorphoses is a co-production with the Guthrie Theater. Starts January 2019.
Straight from acclaimed performances at BAM in New York and venues around the world, Obie Award-winning physical theatre artist Geoff Sobelle and his ensemble of actors, dancers, and designers treat you to the enchanting visual and immersive spectacle of Home. Right before your eyes, a two-story house is conjured from the shadows. Residents past, present, and future rollick through its rooms in an impromptu dance that defies time and space, magically transforming our mundane everyday tasks into a glorious, intimate, and profound celebration. A dreamlike infusion of illusion, live music, story, and ingenious engineering, this captivating show invites you to make its house your Home. Starts March 2019.
In The Good Book, Denis O'Hare and Lisa Peterson (the team behind An Iliad) apply their formidable creative energy to exploring the all-too-human formation of the most influential collection of sacred texts ever assembled - the Bible. This powerful play weaves together three distinct yet connected stories: a devout young man struggling to reconcile his belief with his identity; an atheist biblical scholar trying to find meaning as she faces her own mortality; and the creative journey of the Bible itself - from ancient Mesopotamia to medieval Ireland to suburban America - through the many hands, minds, hearts, and circumstances that molded this incredibly potent testament to the human spirit. Starts April 2019.
Subscribers to Berkeley Rep get the best seats for these shows at the consistently lowest prices. The 5-play Main Season package guarantees tickets to A Doll's House, Part 2; Paradise Square: A Musical for America; Metamorphoses; The Good Book; and one yet-to-be announced show. Step up to the 7-play Full Season to include Fairview and Home as part of your package. In addition to significant savings, subscribers receive valuable advantages such as the ability to reschedule performances for free, discounts when purchasing tickets for friends, and the opportunity to secure seats before the general public for special events.
Full and Main season ticket packages start as low as $134 (7-play Full Season packages range from $184 to $612; 5-play Main Season packages range from $134 to $444). Additional subscription discounts for senior citizens, pre-K-12 educators, and patrons under age 35 make the cost of discounted packages begin at $85. Ticket packages are available starting March 28. "Choose your own" packages of three or more shows will be available once the final play of the season is announced.
For the 2018-19 season, Berkeley Rep recognizes BART, Peet's Coffee, and Wells Fargo, who have generously renewed their commitment as Berkeley Rep's official season sponsors. Berkeley Rep is also delighted to have Michael and Sue Steinberg and Jack and Betty Schafer on board as season sponsors.
"Wells Fargo is thrilled to support Berkeley Repertory Theatre, whose dedication to artistic excellence and community engagement makes such a meaningful impact on the lives of so many Bay Area residents," says Denise Miles, Senior Vice President, Corporate Responsibility and Community Relations. "We have supported the award-winning theatre as a season sponsor for the last 12 years. We value their commitment to expanding a community of theatre lovers, mentorship to the youth, and core values. The Theatre has tremendous reach through their workshops and has fostered the creative potential of hundreds of youth and teens. We look forward to this season's continued success."
"When Alfred Peet established his first coffee bar on Vine Street in 1966, he established deep roots in Berkeley that still reverberate today," says Jane Marvin, SVP People and Culture, Peet's Coffee. "We honor that legacy by investing in the community and are proud to continue our decades-long support of Berkeley Repertory Theatre."
Berkeley Repertory Theatre has grown from a storefront stage to an international leader in innovative theatre. Known for its core values of imagination and excellence, as well as its educated and adventurous audience, the nonprofit has provided a welcoming home for emerging and established artists since 1968. In four decades, four million people have enjoyed nearly 400 shows at Berkeley Rep. These shows have gone on to win five Tony Awards, seven Obie Awards, nine Drama Desk Awards, one Grammy Award, and many other honors. In recognition of its place on the national stage, Berkeley Rep received the Tony Award for Outstanding Regional Theatre in 1997. Its bustling facilities - which include the 400-seat Peet's Theatre, the 600-seat Roda Theatre, the Berkeley Rep School of Theatre, and a spacious campus in West Berkeley - are helping revitalize a renowned city. Learn more at berkeleyrep.org.