BWW Review: Kristine Nielsen and Annette O'Toole in Tennessee Williams Rarity A LOVELY SUNDAY FOR CREVE COEUR
Don't be surprised to immediately sense a bit of familiarity in the dynamic between the two main characters as director Austin Pendleton's very fine La Femme Theatre production of the lesser-known Tennessee Williams drama A Lovely Sunday for Creve Coeur commences.
The title of the drama, which played a brief Off-Broadway run in 1979, refers to St. Louis' large lakeside park the two ladies would travel to by trolley during the play's late 1930s setting, but you'll be forgiven if your mind keeps wandering to thoughts of a more famous streetcar.
Fitness-crazed Dorothea, continually going about her calisthenics during the drama's early moments, shares an efficiency apartment with the more domestic Bodey, who is first seen frying up chicken for their regular Sunday outing to Creve Coeur, which conveniently is French for "heartbreak."
As played by Jean Lichty, schoolteacher Dorothea anxiously models herself after Hollywood starlet glamour with her posture, elocution and grooming. She's convinced that after one date with school principal Ralph Ellis that they're on the road to a proper courtship leading to marriage.
The older Bodey, played with kind nurturing warmth by Kristine Nielsen, has been trying to match up her roommate with her twin brother who is doing so well with his job at the brewery that he's placed a down payment on a Buick.
But with dreams of being escorted about by a socially connected beaux, Dorothea has arranged to move to a more fashionable dwelling for entertaining her gentleman caller. Her teacher friend Helena (prim and uptight Annette O'Toole) arrives to pick up the deposit check, but Bodey is determined to stop Dorothea from moving out; not just for her brother's sake, but for reasons pertaining to a heartbreaking discovery. Excellent work by Nielsen and O'Toole makes Bodey and Helena's conflict a comical highlight.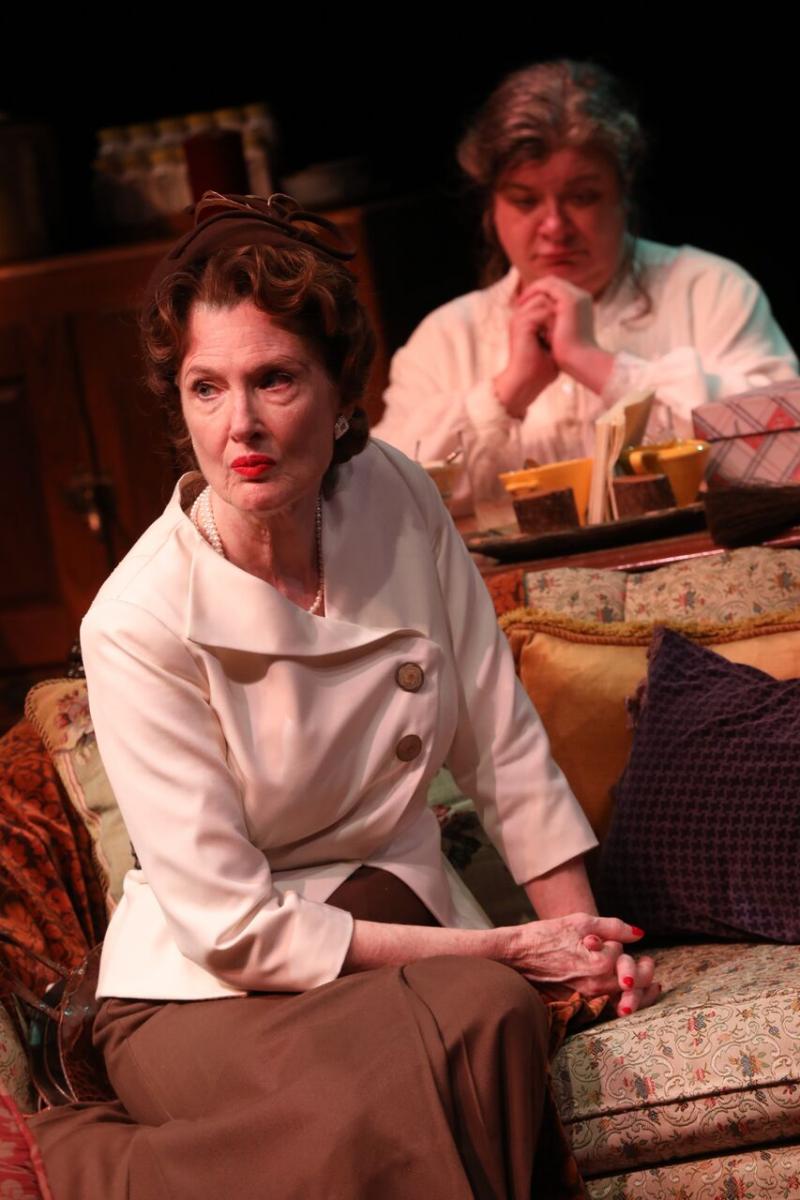 The proceedings are frequently disrupted by the depressed moans of neighbor Miss Gluck, in mourning for her recently deceased mother. Polly McKie does very well in a role that appears to be an not-so-subtle reminder of the state of loneliness the other three women are trying to avoid.
Williams began work on A LOVELY SUNDAY FOR CREVE COEUR intending for it to be a one-act. Expanded to and hour and forty-five minutes (Pendleton has removed the intermission) the play does seem a bit slow and overstuffed. Still, this is a fine opportunity to see a well-mounted rarity by one of the great masters performed by an exceptional company.
Related Articles
After 20-odd years singing, dancing and acting in dinner theatres, summer stocks and the ever-popular audience participation murder mysteries (try improvising with audiences after they?ve (read more about this author...)