Interview: Prima Ballerina Sara Mearns Gets Ready for a Heavenly Theatrical Debut in I MARRIED AN ANGEL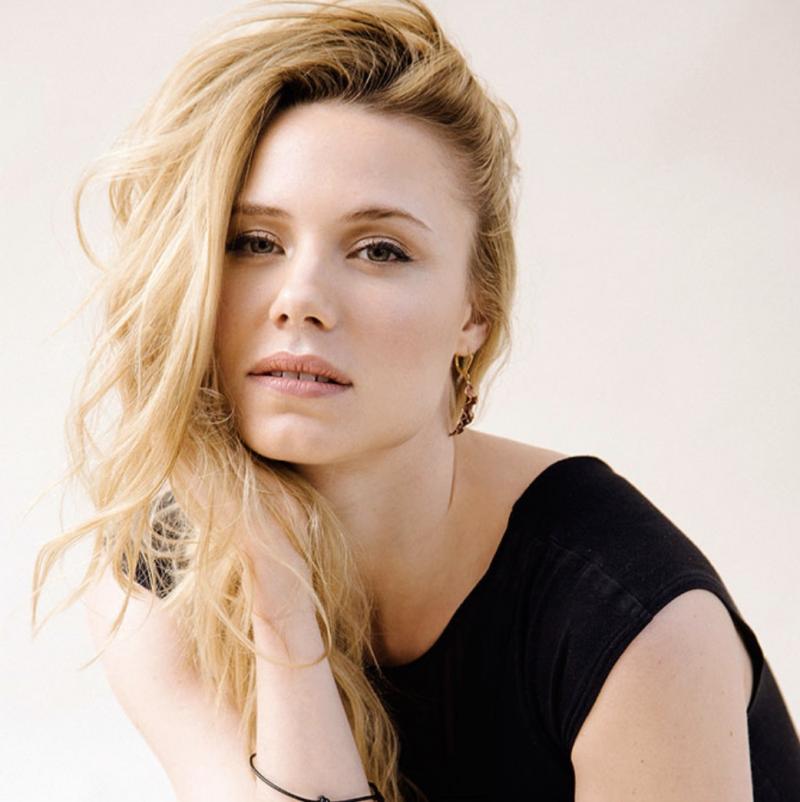 Things are just heavenly this week at New York City Center. That's because tonight through Sunday, March 24, Encores! continues with Rodgers and Hart's I Married an Angel.
Rodgers and Hart's third major collaboration with choreographer George Balanchine (a decade before he would establish New York City Ballet at City Center), I Married an Angel is one of a handful of shows from the 1930s that was yearning to find the key to a new kind of musical. More sophisticated and innately theatrical than the average vaudeville-inspired productions of the Jazz Age, the originality of this show comes from the blending of a drawing room comedy with serious and extended dance sequences.
The angel (Sara Mearns) of the title is just that, an emissary from heaven who descends to earth to melt the dyspeptic heart of an unscrupulous banker, Count Willy Palaffi (Mark Evans). Balanchine cast his soon-to-be-wife Vera Zorina (the two were married onstage following a New Year's Eve performance) as the Angel and created a series of spectacular dances to show her off.
In a happy bit of symmetry and perfectly suited for City Center's 75th Anniversary Season, the Encores! production will be directed and choreographed by Joshua Bergasse for his wife, New York City Ballet principal dancer Sara Mearns who is making her theatrical debut. Right before rehearsals began, Mearns chatted with BroadwayWorld about working with her husband, learning to be a 'Broadway person' and so much more!
---
The parallels involved with this project are so cool. Were you and Josh [Bergasse] approached together to do this?

Josh has done a lot with Encores!. He has worked with Jack Viertel in other things throughout the years and I've done a lot at City Center, aside from Encores. They came to us two years ago and said they were thinking about this show and knew it'd be great if Josh and I did it together because it was Balanchine, who did it on his wife at the time in the 30s. It was a very cool idea and also tied in Balanchine: The City Center Years that they're doing for their 75th anniversary. I never thought I'd be a Broadway person and I'm not really [laughs], but it is sort of a way for me to go out there and try something like this and not sign on for an entire year.
Is this the first real project you're working on together?
Yeah it is! We did a really small piece together for the Fire Island Dance Festival a couple years ago and that was thrown together really fast. Other than that we haven't really done anything together and I think that was sort of on purpose because he has projects and I have mine and until it presented itself we wanted it to be something really special. This is that show and I'm really excited to work with him now that we're married and that year is behind us. We've been talking about it at home looking at the script and I give him a list of ideas and he gives me some ideas. We haven't really got into the process yet. It's going to be a lot, I'll probably be very overwhelmed at times, but it'll hopefully come together in the end.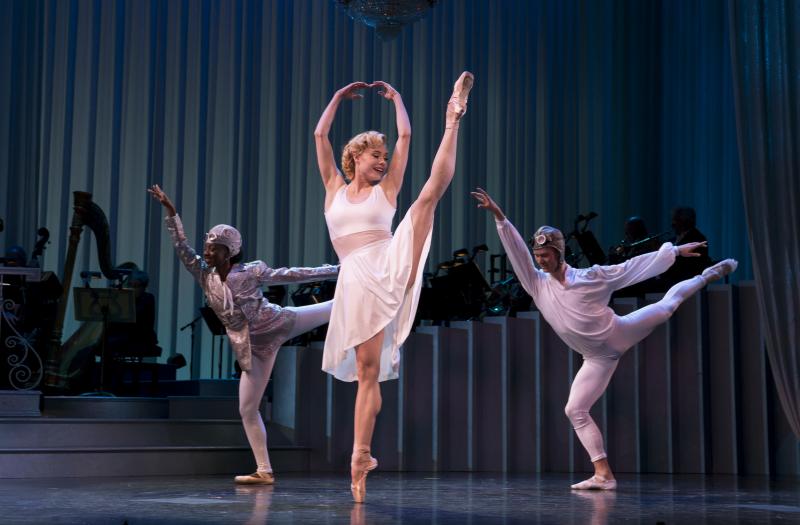 How did you originally meet?
He was choreographing Smash and I was called in to play a cameo appearance on the TV show as the real Marilyn Monroe in this huge dream sequence and Scott Wittman was actually the one that said, "Josh you have to get Sara in for this!" He's a huge New York City Ballet fan and so he asked Josh to bring me in. Josh was like "I can't have a prima ballerina come on my set unless I know her." He had to "interview" me and we met and it obviously it was fine. He agreed to let me do it, but the scene got cut because it was too expensive so we never got to do that together.
Over the course of the next six months he would come see me dance and I sort of strung him along a little bit. I eventually came to my senses and it was the night he saw me do Slaughter on Tenth Avenue. That's the night it all started.
You've been taking acting lessons for this? Does the musical theatre would scare you at all?
It's not really scary to me because even though I don't speak onstage here at New York City Ballet, there's still a lot of acting involved in what I do. I can't speak so I have to be really natural and think about how I'm presenting what I'm doing and make sure the audience understands what I'm doing without telling them. Now that I'm speaking, it feels really natural to me and I don't have to think about acting. I obviously have to find my voice and have to memorize the lines, which I'm kind of terrified about. That's the one thing that makes me worried. I feel like I'm going to forget everything. I haven't acted with other people yet and I think that's the next step for me- actually being in a scene with people. I feel like if I know my lines it won't be that terrifying to me, but I say that now, in a few weeks I might be crying!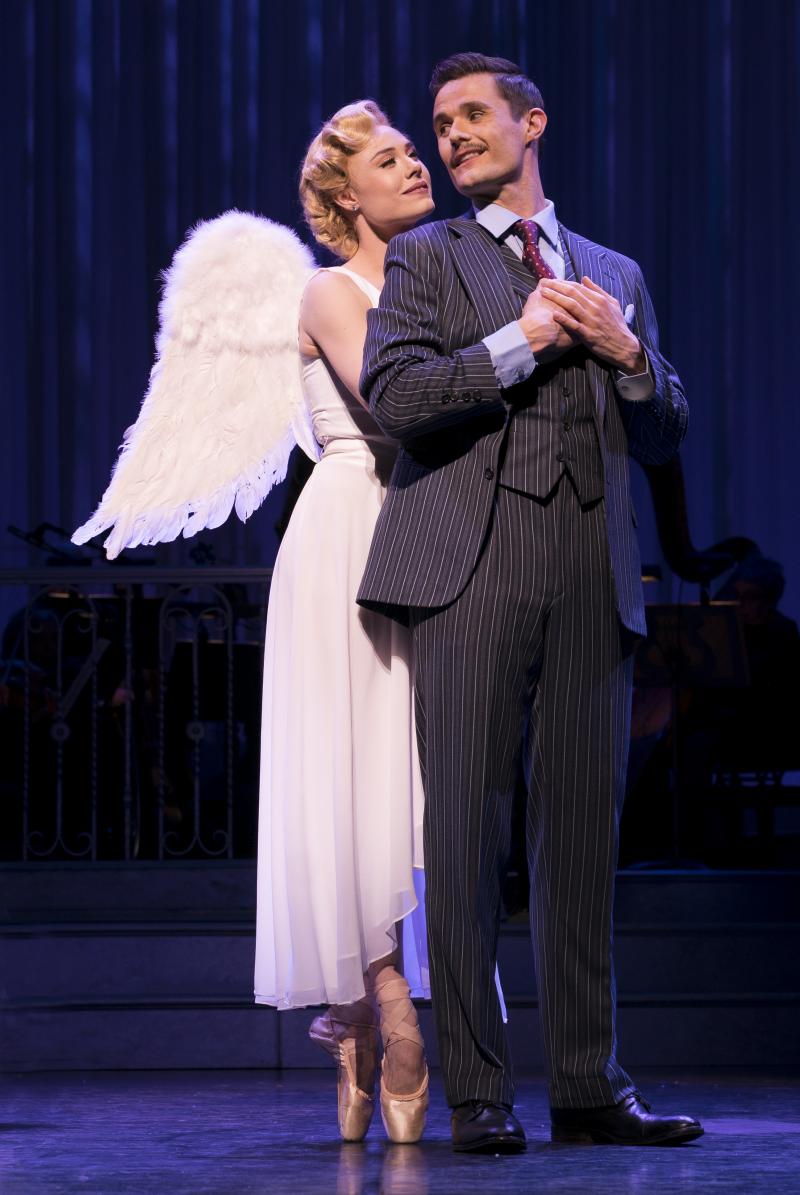 Would you ever consider doing a Broadway show?
It would have to be something really special for me to leave New York City Ballet, because I am so committed here to this company... the ballets I have, the repertoire I have, I wouldn't trade it for anything. Broadway is great, it's spectacular what they do and it's really special, but it would take a lot for me to leave for a year. That's a long time for me, but you never know, you never know these days.

What are you most looking forward to in the process ahead?

I think I'm excited to get into the studio with many different people that I've never worked with before and an environment I've never worked in before. Actors, singers and musical theatre dancers... I've never really experienced that so I'm excited for that. I know people that are doing the other parts that Josh has lined up. It's going to be a great group of people and I know a lot of the dancers, which is really awesome. I feel like I won't be alone. I'm excited to make this piece and be out there on a stage I've performed on many times.
---
I Married an Angel will run for seven performances only, March 20 through 24, at New York City Center. Tickets start at $35 and can be purchased online at NYCityCenter.org, by calling 212.581.1212, or in person at the City Center Box Office (131 West 55th Street between 6th and 7th Avenues).