Click Here for More Articles on THE TERMS OF MY SURRENDER
BWW Flashback: THE TERMS OF MY SURRENDER Lays Down its Last Offer on Broadway Today
Michael Moore's Broadway debut show ends its run today, October 22, after 88 performances. The limited 12-week engagement began previews at Broadway's Belasco Theatre on Friday, July 28, 2017 with an official opening night of Thursday, August 10, 2017. As of right now, Moore says he has no plans to take the show on the road.
In a time like no other in American history, and with a sense of urgency like never-before, Michael Moore comes to Broadway for the first time in an exhilarating, subversive one-man show guaranteed to take audiences on a ride through the United States of Insanity, explaining once and for all how the f*** we got here, and where best to dine before crossing with the Von Trapp family over the Canadian border.
Performed live each night just blocks from Trump Tower, The Terms of My Surrender will, like Moore's films, feature the wry, satirical humor of one of America's iconic political observers and all-around-shit-disturbers, a fearless Midwesterner not interested in taking any prisoners. Audiences are in for one surprise after another.
Take a look back at its Broadway journey below!
---
The show was announced at Sardi's on May 2, 2017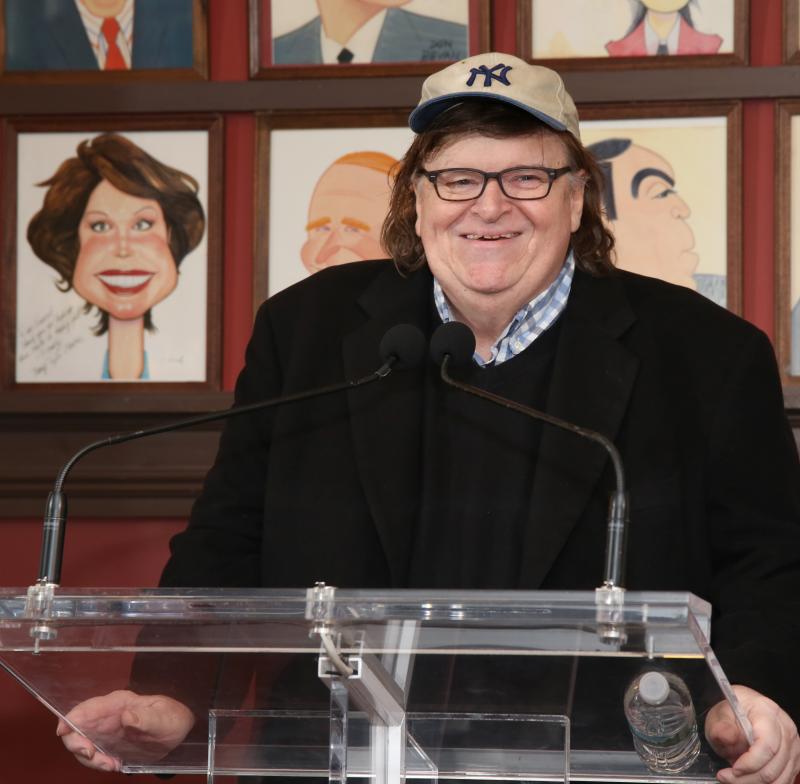 We got a first look at the marquee on June 18, 2017
Michael Moore began rehearsal on July 10, 2017
We got our first look at the man in action on August 9, 2017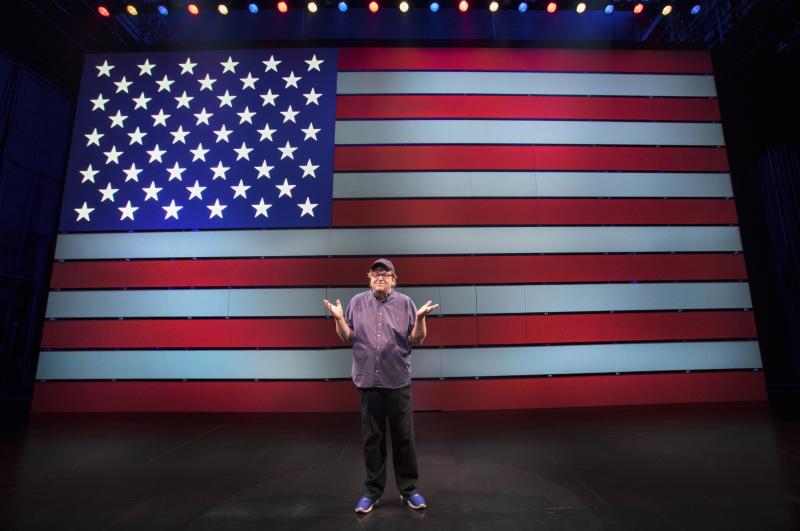 Michael Moore took his opening night bows with a proud grin on August 10, 2017
How did the man himself feel about opening? Check out his comments!
On August 15, Moore surprised everyone by busing his audience to Trump tower to protest!
For more, click here
On September 13, Moore treated his audience with post-show hotdogs!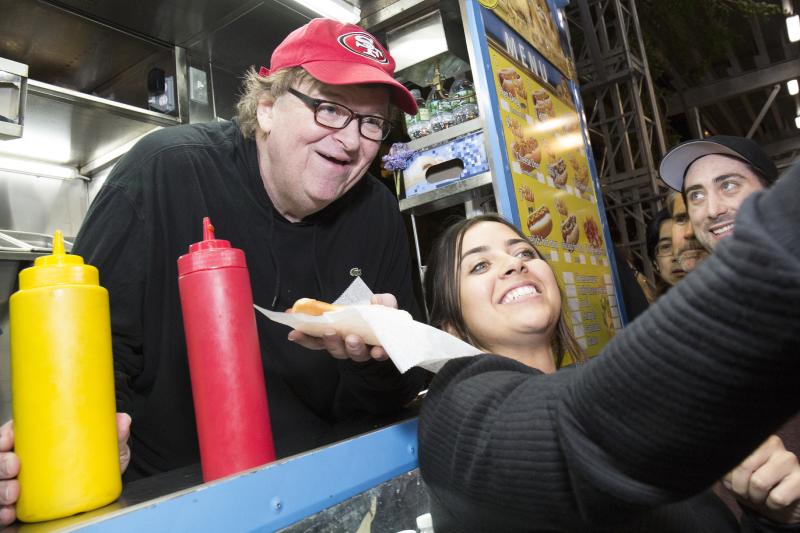 Moore wrapped up his Broadway debut with the ultimate theatre honor: a Sardi's portrait.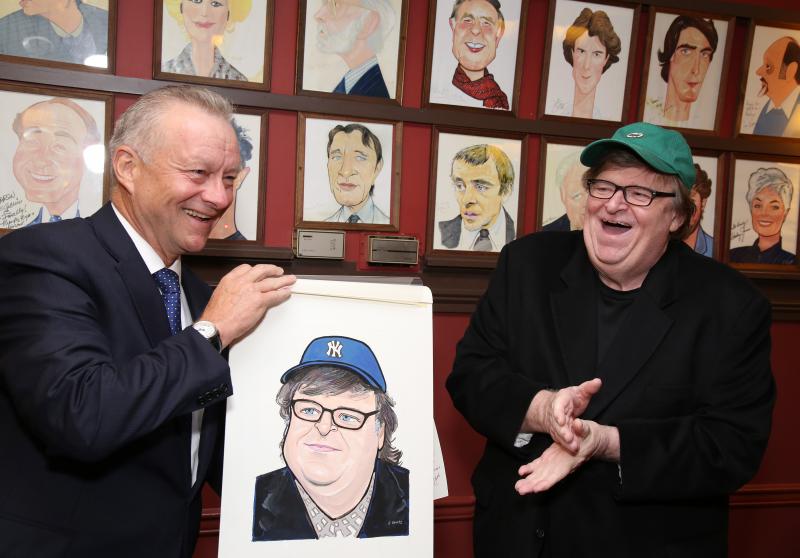 Happy trails to Michael Moore and THE TERMS OF MY SURRENDER!
Production photo credit: Joan Marcus