BWW Exclusive: Counting Down to Jennifer Ashley Tepper's THE UNTOLD STORIES OF BROADWAY, VOLUME 3 - The St. James Theatre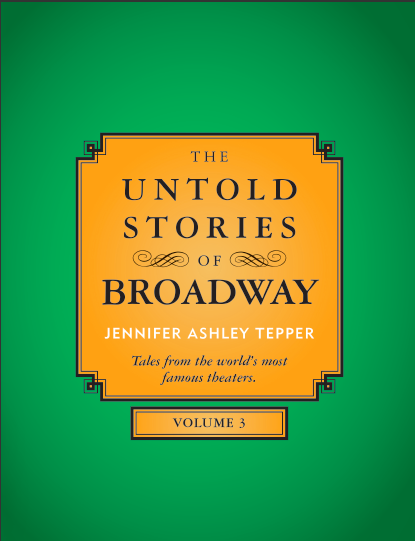 Have you ever wanted to spend time with Stephen Sondheim in the lobby during one of his shows? Did you know that Patti LuPone once had a Broadway ghostly encounter? Have you wondered what it was like to be in the landmark Broadway premiere of Angels in America?
From opening nights to closing nights. From secret passageways to ghostly encounters. From Broadway debuts to landmark productions. Score a front row seat to read hundreds of stories about the most important stages in the world, seen through the eyes of the producers, actors, stagehands, writers, musicians, company managers, dressers, designers, directors, ushers, and door men who bring The Great White Way to life each night. You'll never look at Broadway the same way again.
DRESS CIRCLE PUBLISHING will release THE UNTOLD STORIES OF BROADWAY, VOLUME 3, the latest in a series by acclaimed historian and producer Jennifer Ashley Tepper on Tuesday, November 15. To pre-order the book, please visit www.dresscirclepublishing.com.
This is the third book in a series that will tell the stories of all of the Broadway theaters. Volume 3 includes the Broadhurst, the Belasco, the Edison, the Lyric, the Majestic, the Schoenfeld, the St. James and the Walter Kerr: eight Broadway theaters that light up New York City.
Below, BroadwayWorld is excited to give you a sneak peek of the new book, with a look at: The St. James Theatre...
---
The St. James Theatre
Did You Know:
Fight call for Bring It On was intense!
Lin-Manuel Miranda, Writer/Actor
The St. James is an amazing theater. It's the first Broadway house where I wasn't onstage, so I loved popping in and visiting the squad running the building. There's really nothing like having a show you wrote running, and thinking: I'm going to dash over, and second-act my own show! It's the best feeling. The St. James was a wonderful house to have that experience in. There's the cool long alleyway that leads to the backstage area, which is unique. The downstairs is similar to the downstairs at the Rodgers, filled with equipment, and people dashing around madly.
Bring It On fight call was intense. For In The Heights, fight call took five minutes; we'd run the club fight and then maybe do a life. But during Bring It On, it was 30 solid minutes of the kids doing insane stunts and laughing like it was nothing. A performer would do ten backflips in a row during the call before the show. They had all of these made-up mnemonics to remind themselves of which stunts came in which order during the show. So when they were rehearsing, you'd hear things like: "Who lives in a pineapple under the sea? Back Tuck Square Flip!"
"Asian shows" once featured Caucasian performers who applied makeup to appear Asian?
Baayork Lee, Actor/Choreographer
During both The King and I and Flower Drum Song, we had big potlucks between shows. On two show days, everyone would bring food and we would all share. That seemed to be a tradition associated with "Asian shows", but at that time, it's worth noting that those shows both had a lot of Caucasians in them. There either weren't a lot of Asian singer-dancers around, or they just weren't getting hired. So King and I and Flower Drum Song had a lot of Caucasians who put on makeup to appear Asian. Slowly but surely, that changed. That's what my company, the National Asian Artists Project is about.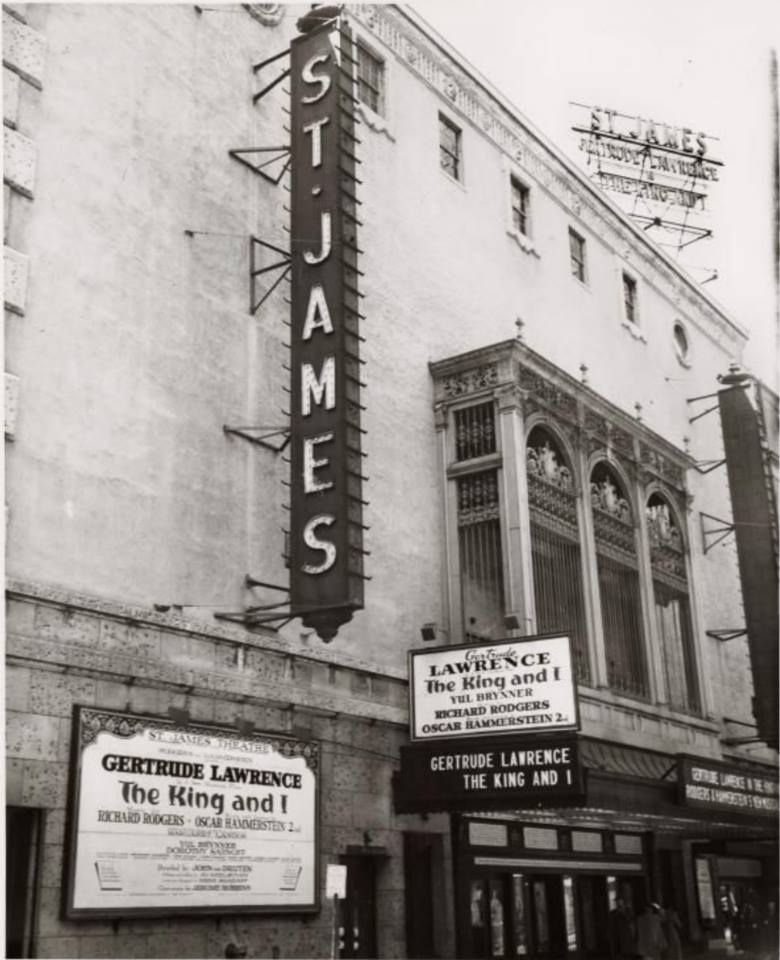 Show business was such a good time. I started dancing when I was three, and I liked it, and then I got The King and I when I was five. It was really that experience that drove my whole career, because I saw how great show business could be. It made me really study and practice and want to be better so that I could keep doing this.
After I did King and I and Flower Drum Song, which were these huge hits, the next show I booked was Bravo, Giovanni at the Broadhurst. I was supposed to go to Juilliard for college, but then Carol Haney called me and said, "Come do Bravo, Giovanni!" I told her that I was going to school in September-and then I realized, I wasn't. I was hooked, line and sinker, on show business. I was not going to school. I was going out of town to Detroit and then to Broadway.
Did You Know:
Oklahoma! was not always a sure thing Broadway hit?
Back in 1943, when Oklahoma! was having trouble raising the money to get to Broadway, star actors Alfred Lunt and Lynn Fontanne offered cash out of loyalty to the Theatre Guild. Founder Lawrence Langner wouldn't take their money, because he didn't want to lose it and jeopardize the organization's relationship with the two stars. If Lunt and Fontanne had put money in Oklahoma!, they would have made hundreds of thousands of dollars on their investment.
Did You Know:
Children were once not permitted to sing or dance in Broadway musicals?
Joan Shepard, Actor
In Sunny River, Oscar Hammerstein wanted the first scene to really paint a pictorial view of New Orleans in 1815, on Levee Street. There were three children in the show, including myself, and we didn't have any lines or singing. We were really more like scenery.
One day in rehearsal, I heard the ensemble sing and I thought: Why not? I can do that! I couldn't resist, so I started singing along. Pretty soon, I was bellowing out the lines loudly and Mr. Hammerstein gave me some dance steps to do too. I was in heaven!
There was one song I loved to watch, that was so pretty. They cut it in New Haven! I couldn't believe that. I was eight, but I was a critic. I said to the writers, "You made a mistake."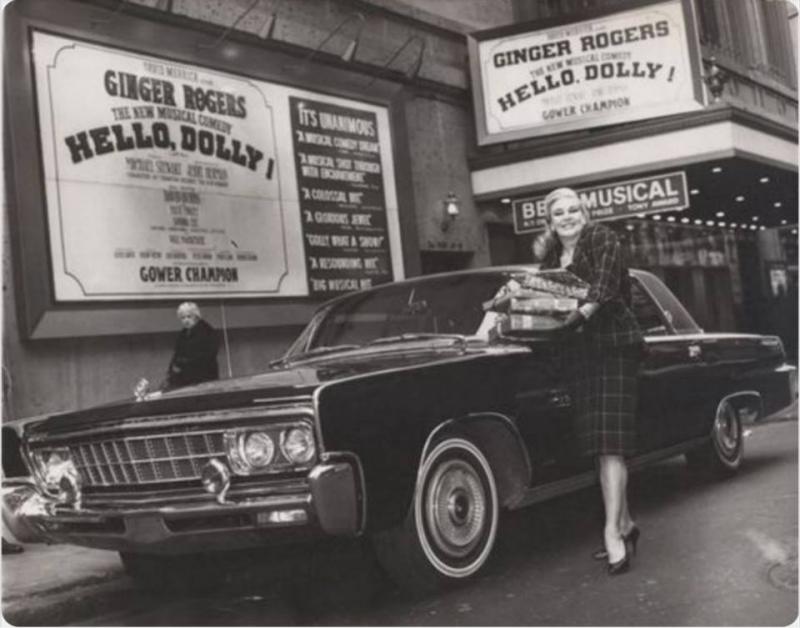 On opening night at the St. James Theatre, the mother of the other little girl in the show gave me a message that scared me. She said, "Joan, did you know the Gerry Society is here tonight? You'd better not sing and dance because if you do, they'll get you kicked out of the show and put your mother in jail."
Put my mother in jail?! I couldn't believe it. But the Gerry Society was a branch of the Society of the Prevention of Cruelty to Children, that governed entertainment. They believed that singing and dancing on Broadway was a sin, and harmful to children. Acting was fine, but making children sing or dance was cruel. I knew about this, so I listened to that woman.
That night, during the big number in the first scene, I stood still while everyone danced and sang around me. I didn't even move my lips. When I came off stage, Mr. Reggie asked me why I'd done that. I told him, and he said, "Oh no, Joan. You fell for one of the oldest gags in show business. That mother just didn't want you to outshine her daughter!" That was my first lesson of survival in show business.
---
To pre-order the book, please visit www.dresscirclepublishing.com.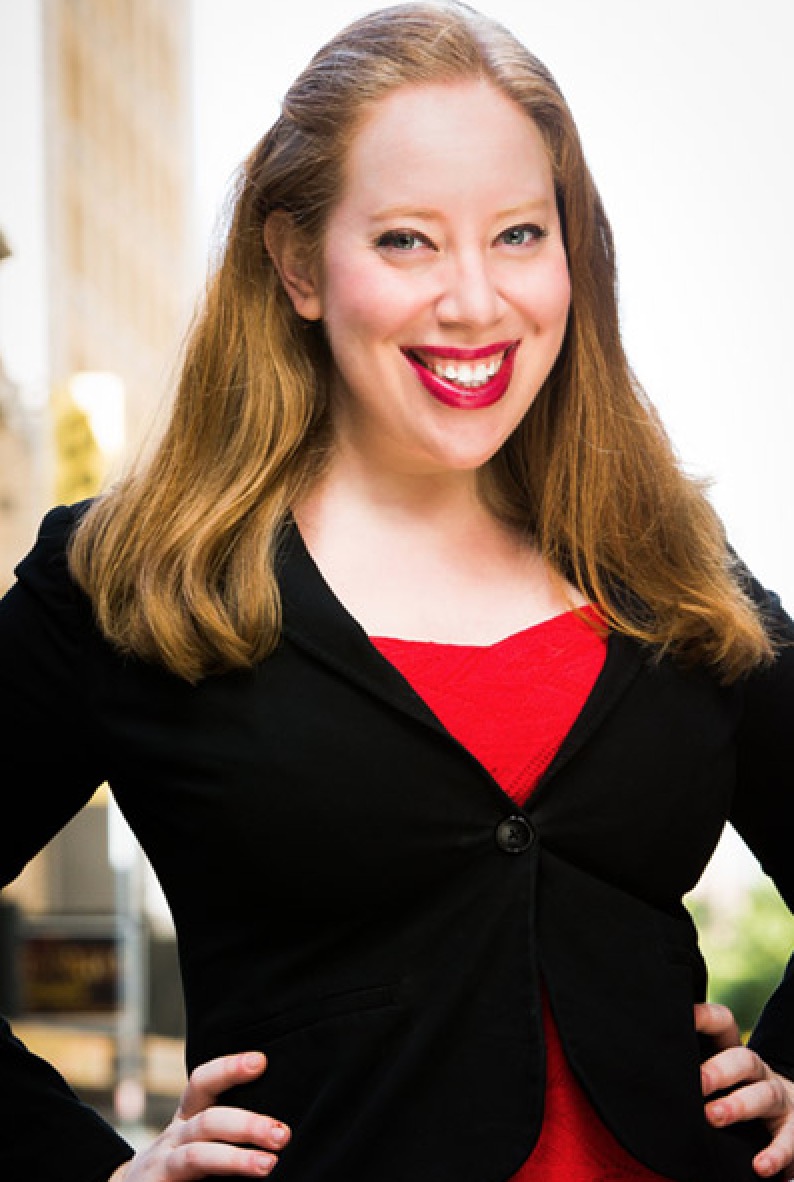 Jennifer Ashley Tepper is the Director of Programming at Feinstein's/ 54 Below, and the author of The Untold Stories of Broadway book series. As the leader of Feinstein's/ 54 Below's creative team, Tepper has curated or produced over 1500 shows, ranging from musicals in concert, to original solo acts, to theatrical reunions, to songwriter celebrations, and beyond. On Broadway, Tepper has worked on shows in directing, producing, and marketing capacities, including [title of show], The Performers, the 2011 revival of Godspell, and the 2013 revival of Macbeth. In addition, she is the co-creator of the Bistro Award-winning concert series, "If It Only Even Runs A Minute," now in its 6th year. Tepper was recently named one of the 10 professionals on Backstage's "1st Annual Broadway Future Power List." According to the article, "Proving herself both a zeitgeist predictor and theatrical historian with her eclectic programming, Tepper is leading the conversation on contemporary musical theatre." Follow her on twitter @jenashtep
Related Articles
Jennifer Ashley Tepper is the Director of Programming at Feinstein's/ 54 Below, and the author of The Untold Stories of Broadway book series. As the (read more...)