BWW CD Reviews: HIGHLIGHTS FROM BULLY (Concept Cast Recording) Introduces Listeners to Intriguing, Timely Musical
Back in July, I first got on board with the upcoming musical film BULLY. I sat down with Writer and Composer Aaron Alon, Director Justin Doran, and cast member Brad Goertz to discuss the project (read the interview here). Recently, Thunderclap Productions released HIGHLIGHTS FROM BULLY, a concept cast recording of the production.
Giving the CD a spin, I was instantly impressed with Aaron Alon's ability to write Broadway style pop ballads with such dexterity. However, this aesthetic was an eye opening surprise as well. As I have pondered what this project would sound like, in my head I constructed a score more akin to that of Tom Kitt and Brian Yorkey's NEXT TO NORMAL. While I find each of the ballads on the disc to be beautiful, I kept waiting for something more raw and visceral.
This aesthetic is not completely missing from the album. In fact, in "Hunter's Song," listeners get a glimpse into this side of the musical in a piece that is reminiscent of "The Break" from NEXT TO NORMAL. On this track, Ryan Stowe gets the opportunity to humanize one of the three bullies responsible for protagonist's eventual suicide. With a dark timbre and rock edge, he sells the song well.
In addition to Ryan Stowe, the rest of the cast present on the album all do great jobs vocalizing this score and intriguing listeners. The disc opens with Brad Goertz signing "Did He Think," in which the father of the teen who commits suicide comes to terms with the loss of his son and marriage in addition to his grieving. Amanda Passante sings "Was," where the gravity of her son's suicide becomes real for Mrs. Bradley, with a subtle power. Her dramatic pauses in the song allow the lyrics to deftly affect the listener. The always-incredible Tamara Siler brings tangible soul and emotionality to the gospel hymn-like "Raise Your Voice." Further exploring the implications and ramifications of bullying, Beth Lazarou and Christina Stroup sing "He's a Child" with touching sincerity. In this song, the mothers of two of the bullies plead for people to not blame their sons.
My favorite track of the disc is "It Gets Better." This song stops the action of the musical, and introduces the audience to the perspectives of four people who have found happiness in their adult lives in spite of their dark childhoods. Each part is well voiced and beautifully sung by Beth Lazarou, Amanda Passanante, Brad Goertz, and Eduardo Tercero. In the story of the musical this moment comes after the suicide and these four random people are uploading It Gets Better videos. The song is a tender look at how we are not defined by our childhood experiences or by what others thinks of us. As an added bonus, audiences can see a filmed version of "It Gets Better" below:
This new musical by Aaron Alon is still in the process of being made. Thunderclap Productions is working on filming the musical and there are still plans to bring the show to stage as well. With relevant and timely themes, an intriguing score, and remarkable talent behind every aspect of this musical, the HIGHLIGHTS FROM BULLY (Concept Cast Recording) is a great way for more people to be exposed to this musical and to support this important project.
For more information about BULLY please visit http://www.bullythemusical.com. You can support BULLY with Tax-Deductible donations. Donors giving $15 or more receive access to the six recorded tracks (including two bonus tracks) as mp3 files. Donors giving $100 or more may elect to receive a copy of the Concept Cast Highlights CD.
For information about other theatrical recording releases, click here.
Cover art courtesy of Thunderclap Records.

Related Stories
David Clarke has had a lifelong love and passion for the performing arts, and has been writing about theatre both locally and nationally for years. He joined BroadwayWorld.com running their read more about this author)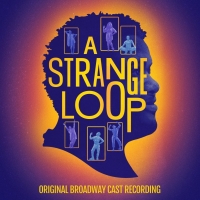 Album Review: A STRANGE LOOP (Original Broadway Cast Recording) is Poignant and Entertaining

July 8, 2022

A STRANGE LOOP is a refreshing Black, queer fantasia on the artistry of creating modern musical theater. It's similar to [TITLE OF SHOW], but with more to say.
---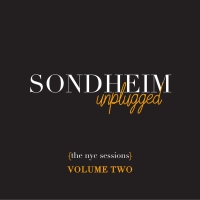 BWW Album Review: SONDHEIM UNPLUGGED: THE NYC SESSIONS - VOLUME TWO is Glorious

May 6, 2022

Released on what would have been Stephen Sondheim's 92nd birthday - March 22, 2022 - Yellow Sound Label's SONDHEIM UNPLUGGED: THE NYC SESSIONS - VOLUME TWO is the glorious middle chapter of an epic trilogy of beloved Sondheim showtunes sung by musical theater luminaries. Like the previous entry, this collection is chock full of talented artists skillfully performing hits from Sondheim's complex yet accessible catalog with glorious dexterity.
---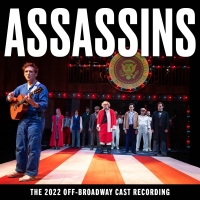 BWW Album Review: ASSASSINS (The 2022 Off-Broadway Cast Recording) is Pistol-Smart and Deeply Satisfying

April 12, 2022

Earlier this spring, Broadway Records released ASSASSINS (The 2022 Off-Broadway Cast Recording), giving fans of Stephen Sondheim our third English language commercially released recording of this brilliant score. Closed early because of Omicron, Broadway Records preserved this cast's wonderfully nuanced performances.
---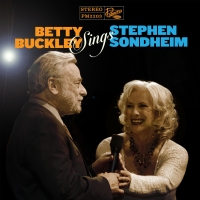 BWW Album Review: BETTY BUCKLEY SINGS STEPHEN SONDHEIM Sparkles With Grace and Heart

March 24, 2022

Marking the passing of legendary composer and lyricist Stephen Sondheim and just ahead of the anniversary of his birth, Tony Award winner Betty Buckley released BETTY BUCKLEY SINGS STEPHEN SONDHEIM. Each rendition from Sondheim's catalog sparkles with Buckley's grace and heart, making the album a beautiful love letter to one of musical theater's greatest artists.
---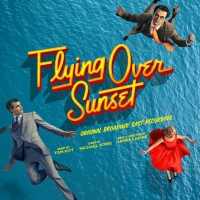 BWW Album Review: FLYING OVER SUNSET (Original Broadway Cast Recording) Shimmers Beautifully But Leaves Us Grounded

March 4, 2022

FLYING OVER SUNSET had the kind of pedigree that made it a must-see show. Yet, many of us missed it. Masterworks Broadway offers theatre lovers a window into the production with FLYING OVER SUNSET (Original Broadway Cast Recording). Despite its beauty, the album exposes why the show shuttered so quickly.
---