BWW Album Review: UNKNOWN SOLDIER (Original Cast Recording) is Truly Gorgeous and Evocative
This cast and every person involved in the recording have done their jobs with aplomb.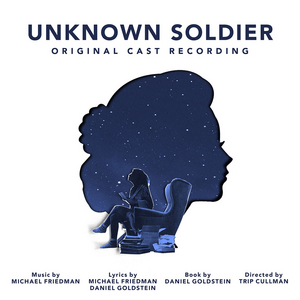 Ghostlight Records released UNKNOWN SOLDIER (Original Cast Recording), one of composer Michael Friedman's last scores, on what would have been his 46th birthday: Friday, September 24, 2021. The Playwrights Horizons' production of this musical was the last I would see before COVID shut the world down, so I was thrilled to get to listen to the album some 18 months later. The recording doesn't disappoint. Every lush and elegiac note and melody has been pristinely preserved with this truly gorgeous and evocative album.
The plot of UNKNOWN SOLDIER is a bit complex. It spans three generations of familial lore, and centers on Ellen unearthing her family's remarkable history. The musical progresses non-linearly through the utterly romantic but truly heartrending tale. If you missed the New York premiere at Playwrights Horizons, or its world premiere at the Williamstown Theater Festival, I'd highly encourage you to read the synopsis to get the most enjoyment possible from listening to the stirring album. This will ensure listeners fully appreciate the nuance of the lyrics by Friedman and Daniel Goldstein without getting to experience how glorious Goldstein's book for the musical is in performance.
Starring as Ellen, Margo Seibert lends her captivating vocals to the album and easily draws forth empathy from the listener. The urgency she sings with on tracks like "The Worst Town in New York" makes us desperate for her to solve the mystery of the unknown soldier. The delicatible heaviness of Seibert's honeyed vocals make the doubt and pessimism of her character palpable on tracks like "Milkshake" and the deftly performed, emotionally-wrought ballad "I Give Away Children."
Erik Lochtefeld skillfully sings Andrew, a worn-down and weary small town librarian who decides to help Ellen. His dry, sardonic vocals give way to curious fascination early in the album. In "Milkshake," fascination gives way to romantic fantasies. For the heartfelt ballad "Andrew's Story," Lochtefeld expertly showcases the emotional aftermath of Andrew's repeated unfulfilled and unrequited fantasies.
Kerstin Anderson, as young Lucy, fills the record with the sheer depth of romance that has been broken by unfortunate circumstances. The listener is enraptured and swept away by the grace of her often hopeful yet always heavy voice on tracks like "The First Time," "Do You Wonder," and "Penelope." Perhaps, the best example is Anderson's sumptuous solo "A Husband Takes Care of the Things," in which her young Lucy must confront the fact that her husband is dead and will never return home.
Perry Sherman, as the unknown and amnesiac soldier, is the grounding force of the whole production. With his capable instrument, Sherman makes the soldier's inability to remember the woman he loved utterly heartbreaking. Through Sherman's vocals, we fully understand the soldier's confusion and how traumatizing becoming a celebrity for forgetting everything can be on tracks like "This Is A...," "The People Stare," and the totally devastating "The Clock."
It's hard to imagine Michael Friedman not being totally bowled over by how beautifully perfect Ghostlight Records' UNKNOWN SOLDIER (Original Cast Recording) is. The album is a sterling example of what delicate care, passion, and a desire to pristinely preserve a musical score yields. This cast and every person involved in the recording have done their jobs with aplomb, and the end result is beyond gratifying and truly brings tears to the eyes.
To stream or purchase the album please visit ghostlightrecords.lnk.to/unknownsoldier.
Related Stories
David Clarke has had a lifelong love and passion for the performing arts, and has been writing about theatre both locally and nationally for years. He joined BroadwayWorld.com running their read more about this author)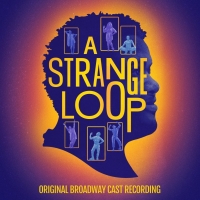 Album Review: A STRANGE LOOP (Original Broadway Cast Recording) is Poignant and Entertaining

July 8, 2022

A STRANGE LOOP is a refreshing Black, queer fantasia on the artistry of creating modern musical theater. It's similar to [TITLE OF SHOW], but with more to say.
---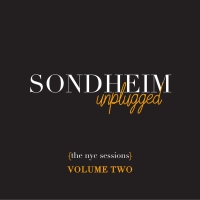 BWW Album Review: SONDHEIM UNPLUGGED: THE NYC SESSIONS - VOLUME TWO is Glorious

May 6, 2022

Released on what would have been Stephen Sondheim's 92nd birthday - March 22, 2022 - Yellow Sound Label's SONDHEIM UNPLUGGED: THE NYC SESSIONS - VOLUME TWO is the glorious middle chapter of an epic trilogy of beloved Sondheim showtunes sung by musical theater luminaries. Like the previous entry, this collection is chock full of talented artists skillfully performing hits from Sondheim's complex yet accessible catalog with glorious dexterity.
---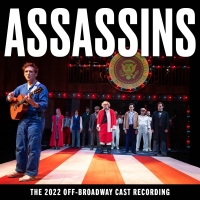 BWW Album Review: ASSASSINS (The 2022 Off-Broadway Cast Recording) is Pistol-Smart and Deeply Satisfying

April 12, 2022

Earlier this spring, Broadway Records released ASSASSINS (The 2022 Off-Broadway Cast Recording), giving fans of Stephen Sondheim our third English language commercially released recording of this brilliant score. Closed early because of Omicron, Broadway Records preserved this cast's wonderfully nuanced performances.
---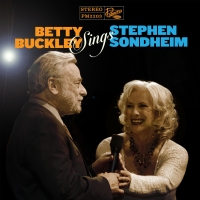 BWW Album Review: BETTY BUCKLEY SINGS STEPHEN SONDHEIM Sparkles With Grace and Heart

March 24, 2022

Marking the passing of legendary composer and lyricist Stephen Sondheim and just ahead of the anniversary of his birth, Tony Award winner Betty Buckley released BETTY BUCKLEY SINGS STEPHEN SONDHEIM. Each rendition from Sondheim's catalog sparkles with Buckley's grace and heart, making the album a beautiful love letter to one of musical theater's greatest artists.
---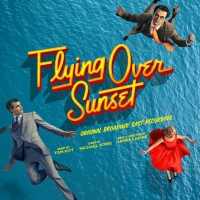 BWW Album Review: FLYING OVER SUNSET (Original Broadway Cast Recording) Shimmers Beautifully But Leaves Us Grounded

March 4, 2022

FLYING OVER SUNSET had the kind of pedigree that made it a must-see show. Yet, many of us missed it. Masterworks Broadway offers theatre lovers a window into the production with FLYING OVER SUNSET (Original Broadway Cast Recording). Despite its beauty, the album exposes why the show shuttered so quickly.
---