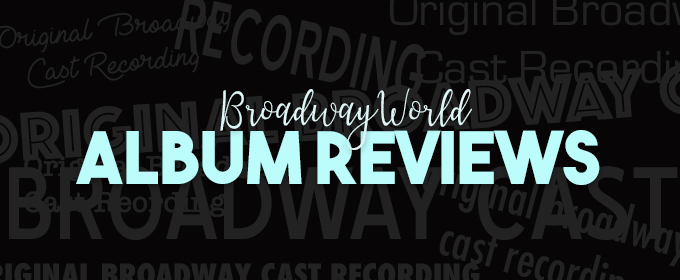 Click Here for More Articles on BroadwayWorld Album Reviews
BWW Album Review: EVERYBODY'S TALKING ABOUT JAMIE (Original West End Cast Recording) is Delightfully Engaging
Musicals about young people embracing their truest selves are often delightfully engaging, and Broadway Records release of EVERYBODY'S TALKING ABOUT JAMIE (Original West End Cast Recording) is no exception to that rule.
The altogether charming album, featuring the music from a West End show about a young boy who wants to be a drag queen and defies his bullies to go to his prom in drag, presents listeners with catchy pop musical theatre writing and singing that entertains as much as they speak to the heart.
Filled to overflowing with uplifting music, the score for EVERYBODY'S TALKING ABOUT JAMIE (Original West End Cast Recording) was written by British singer-songwriter and guitarist Dan Gillespie Sells, best known for fronting for the rock group the Feeling.
His work here may remind listeners of Cyndi Lauper's score for KINKY BOOTS, but this is by no means a weakness for the album. Both shows feature a fierce drag queen owning their individuality and crusading for acceptance within their communities. So, the varied pop stylistics from electronic backbeats layered with pop bravado to ballads performed over emotion-ridden synthesizer melodies feel perfectly at home, and are the accompaniment we have come to expect from such shows.
Most Americans are likely unaware of what exactly this musical is (and may risk getting it confused with the forthcoming Broadway musical THE PROM - which is a minutely similar but truly very different story).
What you need to know is, EVERYBODY'S TALKING ABOUT JAMIE is based on the 2011 BBC Three documentary Jamie: Drag Queen at 16. It tells the story of Jamie New, who dreams of being a professional drag queen. When this dream is revealed to his teacher, he is told to be more sensible and practical; however, for his sixteenth birthday his mother gifts him with a pair of red high heels, offering him the support and encouragement he needs to chase his dreams.
Hugo, the owner of the local drag queen attire shop, helps Jamie book his first drag show and to create a look for his debut. Following his performance, Jamie is the talk of his community and decides to go to his prom in drag. Yet, obstacles are set in his way, and Jamie must fight to be accepted and loved for who he truly is.
As Jamie New, John McCrea wins listeners over with zeal and spunk on "And You Don't Even Know It," the show's opening number. This song shows that Jamie is confident, strong, and witty. "The Wall in My Head," which is Jamie's "Waving Through a Window," is the pop ballad that cements him as an emotional character with a heartbeat that will move audiences.
Then, McCrea serves ferocious and feisty fire and unbridled spirit with his powerhouse performance on "Work of Art." Here he expertly showcases that his Jamie is not just a dreamer, but someone who will accomplish his goals. Dealing with backlash from his father over his drag persona of Mimi Me, McCrea breaks hearts with his heavy, emotion-laden vocals on "Ugly in This Ugly World." Putting the pieces back together, McCrea showcases the soft, tender, and beautiful side of his instrument on "My Man, Your Boy."
One of the best things about EVERYBODY'S TALKING ABOUT JAMIE is that he has supporters throughout the whole show, even if they waiver in their support as the plot progresses. Yet, this allows for a couple of exemplary songs from the supporting cast. Namely Josie Walker's stirring performances of "If I Met Myself Again," "He's My Boy," and "My Man, Your Boy," and Lucie Shorthouse's scene-stealing resonance on "It Means Beautiful" (which drips with echoes of Laura Dreyfuss singing "Requiem").
With THE PROM already in rehearsals on Broadway, I'm not sure that we'll see another show about a teenager awakening their community to acceptance and love opening soon. So, I really don't expect an imminent EVERYBODY'S TALKING ABOUT JAMIE Broadway transfer, but the show has been picked up by Warp Films for film.
And, in the meantime, Broadway Records has widened the reach of the Original West Cast Recording (previously released in the UK) by releasing it the USA, and it's more than worth a handful of listens.
EVERYBODY'S TALKING ABOUT JAMIE (Original West End Cast Recording) can be purchased from Broadway Record's web store, iTunes, Amazon, and elsewhere music is sold.
Related Articles
David Clarke has had a lifelong love and passion for the performing arts, and has been writing about theatre both locally and nationally for years. (read more...)