Arthur Kopit's Reworked CHAMBER MUSIC Begins in Brooklyn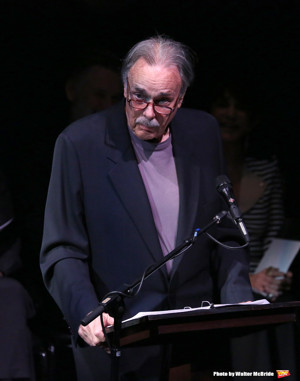 A new production of Arthur Kopit's Chamber Music directed by Emily Moler will be presented from tonight, September 7, through September 16 (Thursday - Sunday at 8pm) in the basement of St. John's Lutheran Church in Brooklyn, NY.
In Chamber Music, eight women gather inside an Asylum to discuss the imminent attack they face from the men's ward. The women are (or at least believe themselves to be) eight famous figures from history: Gertrude Stein, Susan B. Anthony, Joan of Arc, Queen Isabella I, Osa Johnson, PEarl White, Constanze Mozart, and Amelia Earhart.
This production sheds new light on Kopit's absurdist play and features a never before seen ending contributed by Kopit himself.
Three-time Tony Award nominee Arthur Kopit (Nine, Indians, Wings) made several contributions to this new production of his 1962 play after being approached by director Emily Moler. Of this new production Kopit said, "This is the kind of process that shows you that a play is a living document. It's never done. There's always room for it to grow."
Of her vision for the piece, director Emily Moler says: "The play to me is a critique of how women are treated, but it is also a critique of outdated feminism. It's about the timelessness of violence. It's about mental illness. It's about oppression. It is certainly about the world we are living in today."
The cast of Chamber Music includes: Briana Archer, Abby Awe, Salomé Egas, Simone Grossman, Teresa Langford, Nick Mecikalski, Bre Northrup, Vanessa Pereda-Felix, Russell Sperberg, and Genevieve Simon and Amelia Windom. Ms. Windom is appearing courtesy of Actors' Equity Association.
The production team includes: Keithlyn Parkman (Lighting), Allison Green (Costumes), Michaela Whiting (Stage Manager) Russell Sperberg (sound) and Nikolai Mishler (Original Music)
For tickets, visit www.brownpapertickets.com/event/3056291.
Photo Credit: Walter McBride