ABC Sets Air Date for Kristen Bell's ENCORE Musical Special; INTO THE WOODS to Be Featured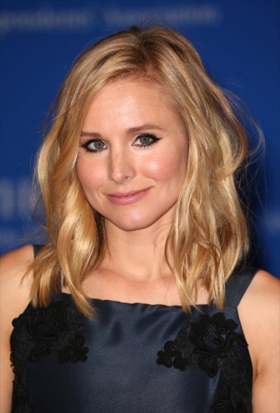 As BWW reported earlier this week, a musical television special titled ENCORE! is in the works from FROZEN's Kristen Bell. Today, ABC announced that it will premiere the one-hour event on SUNDAY, DEC. 10 (10:00-11:00 p.m. EST). In the show, executive producer Bell, who also appears, reunites the cast of a high school musical and asks them to perform it again twenty years later. Each former student reprises their role from their original production of Stephen Sondheim and James LaPine's Tony-winning musical, INTO THE WOODS, under the tutelage of Broadway directors, choreographers and voice coaches.
Bell said: "My first high school musical was a watershed moment, changing the way I experienced the world from thereafter and I often think, 'Wouldn't it be nice to re-live that?' I wanted to produce 'Encore!' to help others re-experience their days on stage and re-discover the distinct bonding that comes with high school theatre. Our show is about converging past dreams with present circumstances, and I hope viewers can laugh and see themselves among the insurance salesman, the pregnant woman and the rest of the classmates as they tackle Sondheim." "Encore!" was created and is executive produced by Jason Cohen, with Kristen Bell, Alycia Rossiter, Will Gluck, Richard Schwartz, Jim Roush and Chris Wagner, also serving as executive producers. Anthony Carbone is editor and executive producer.
Kristen Bell will soon reprise her role of FROZEN's Princess Anna in the upcoming Disney featurette OLAF'S FROZEN ADVENTURE, hitting theaters this November. She can currently be seen in the NBC comedy series "The Good Place." The actress made her Broadway debut in 2001's THE ADVENTURES OF Tom Sawyer and starred in the 2002 revival of THE CRUCIBLE.
Photo Credit: Walter McBride / WM Photos