Now Playing Onstage in Mesa - Week of 4/27/2014
View All Show Listings for Mesa
Click Here to View BroadwayWorld.com Mesa Calendar
CALIFORNIA DREAMIN
Mesa Arts Center, Ikeda Theater
5/3-5/3/2014
A source for dreams to come true, soaking in the rays of the sun and a place to find love, California symbolizes so many different versions of fun and happiness to everyone. Complete with "California Dreamin'" by the Mamas and Papas and "California Here I Come" by Al Jolsen, this concert is sure to bring a smile to your face and fill your heart with inspiration. A concert about California would not be complete without songs from the ultimate lovers of sun and sand, the Beach Boys and an electronic song immortalized by a cop from
Beverly Hills
. Grab your shades and come to California with the Phoenix Boys Choir!
Click Here for More Information
BYE BYE BIRDIE
Scottsdale Desert Stages Theatre
4/11-5/4/2014
Bye Bye Birdie is a stage musical with a book by
Michael Stewart
, lyrics by
Lee Adams
, and music by
Charles Strouse
. Originally titled Let's Go Steady, the satire on American society is set in 1958
Click Here for More Information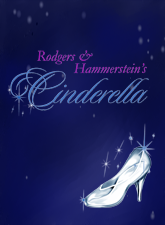 CINDERELLA
Arizona Lutheran Academy
5/2-5/4/2014
The timeless enchantment of a magical fairy tale is reborn with the Rodgers & Hammerstein hallmarks of originality, charm and elegance. Originally presented on television in 1957 starring
Julie Andrews
, Rodgers & Hammerstein's CINDERELLA was the most widely viewed program in the history of the medium. Its recreation in 1965 starring
Lesley
Ann Warren
was no less successful in transporting a new generation to the miraculous kingdom of dreams-come-true, and so was a second remake in 1997, which starred Brandy as Cinderella and
Whitney Houston
as her Fairy Godmother. As adapted for the stage, with great warmth and more than a touch of hilarity, the hearts of children and adults alike still soar when the slipper fits.Music by Rodgers, Richard; Book by
Oscar Hammerstein
II; Lyrics by
Oscar Hammerstein
II
Click Here for More Information
JOHNNY CLEGG
Mesa Arts Center, Piper Repertory Theater
5/6-5/6/2014
Johnny Clegg is one of South Africa's most celebrated sons. He is a singer, a songwriter, a dancer, anthropologist and a musical activist whose infectious crossover music, a vibrant blend of Western pop and African Zulu rhythms, has exploded onto the international scene and broken through all the barriers in his own country. In France, where he enjoys a massive following, he is fondly called Le Zulu Blanc - the white Zulu. Over three decades, Johnny Clegg has sold over five million albums of his brand of crossover music worldwide. He has wowed vast audiences with his audacious live shows and won a number of national and international awards for his music and for his outspoken views on apartheid, his perspectives on migrant workers in South Africa and the general situation in the world today. Johnny Clegg's history is as bold, colourful and dashing as the rainbow country which he has called home for more than 40 years.
Click Here for More Information
CATCHING YOUR CLOUDS
NileTheater
5/6-5/6/2014
Hello, my name is Drake Christopher. I"m from Bryant, Arkansas. Music is my art, creativity, ingenuity, personality, ambition, and love. Music is also my story, and therefore to learn more about me, you'll just have to listen. It means so much if you do.
Click Here for More Information
ONCE UPON A MATTRESS
MoezArt Productions
4/24-5/10/2014
The 'G2K' Getting To Know Series: Uniquely adapted musicals specifically for youth performers. If you thought you knew the story of 'The Princess and The Pea,' you may be in for a walloping surprise! Did you know, for instance, that Princess Winnifred actually swam the moat to reach Prince Dauntless the Drab? Or that it may not have been the pea at all that caused the princess a sleepless night? Carried on a wave of beguiling songs, by turns hilarious and raucous, romantic and melodic, this rollicking spin on the familiar classic of royal courtship and comeuppance provides for some side-splitting shenanigans. Chances are, you'll never look at fairy tales quite the same way again. In this adaptation for pre-high school students, the content has been edited to better suit younger actors and audiences, but all the magic, hilarity and fun of the original are still in place. G2K? ONCE UPON A MATTRESS is the perfect show to introduce young people to the magic of live theater. Music by
Mary Rodgers
; Book by
Jay Thompson
&
Dean Fuller
&
Marshall Barer
; Lyrics by
Marshall Barer
; Adapted by
Tom Briggs
Click Here for More Information
THE SECRET GARDEN
Arizona Broadway Theatre
4/11-5/11/2014
Known for its rich score and beautiful melodies, The Secret Garden is an enchanting musical based on the 1911 novel by
Frances Hodgson Burnett
. Set in the early years of the 20th century, the story centers on Mary Lennox, an orphan who is sent to England to live with her reclusive Uncle Archibald on his mysterious estate. Beckoned by haunting melodies, Mary is drawn to uncover the magic garden and the secrets within. A story of enduring love and the power of imagination, The Secret Garden is a show for all ages that will leave you captivated and entranced!
Click Here for More Information
JULIUS CAESAR
Mesa Arts Center, Farnsworth Studio
4/30-5/11/2014
Shakespeare's centuries-old tale of revolution gets a modern twist with a 21st century, cell-phone environment and nontraditional casting. Intimate, accessible, and highly-charged, Class 6 Theatre wipes the dust off this story and brings it up to speed for 2014. Is it, as the song says, a man's world? Well, not any more. Join us for a fierce look at the gender double standards and sexual politics that still prevail today. With our in-the-round seating, you will literally be in the middle of this uncompromising look at human nature, leadership, and the evil that men, and women, do.
Click Here for More Information
THE LAST 5 YEARS
Scottsdale Desert Stages Theatre
3/21-5/25/2014
The Last Five Years is a musical written by
Jason Robert Brown
. It premiered at Chicago's
Northlight Theatre
in 2001 and was then produced Off-Broadway in March 2002
Click Here for More Information
View All Show Listings for Mesa
Click Here to View BroadwayWorld.com Mesa Calendar