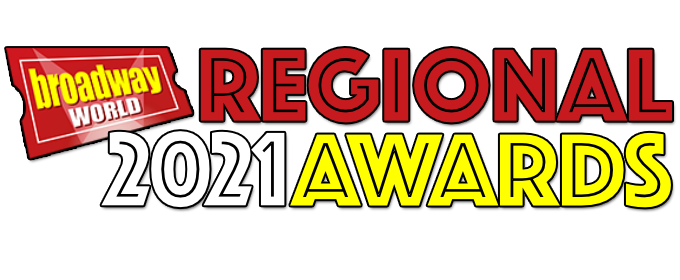 See The Current Standings In The BroadwayWorld UK Awards; Cast Your Vote!
Voting continues for the 2018 BroadwayWorld UK Awards! Nominations were reader-submitted and now our readers get to vote for their favourites.
Give the gift of Broadway to your friends and loved ones this holiday season with BroadwayHD! The revolutionary streaming platform offers subscribers unlimited on-demand access to over 250+ Broadway & West End productions, concerts and one-of-a-kind specials. From Cats to Cirque du Soleil, Gypsy and PUFFS, there is something for every theatre lover to enjoy. Watch your favourites over and over again from the comfort of your own couch. For more information on Broadway anytime, anywhere, head over to BroadwayHD.com
See the current standings below, and cast your vote...

Here are the current standings for the 2018 BroadwayWorld UK Awards:
Best Actor in a New Production of a Musical
Jamie Muscato - HEATHERS THE MUSICAL - The Other Palace/Theatre Royal Haymarket 41%
Giles Terera - HAMILTON - Victoria Palace Theatre 29%
Marc Antolin - LITTLE SHOP OF HORRORS - Regent's Park Open Air Theatre 10%
Louis Maskell - THE GRINNING MAN - Trafalgar Studios 8%
Alex Wadham - THE FULL MONTY: THE MUSICAL - Old Joint Stock Theatre, Birmingham 6%
Jamal Kane Crawford - FAME - UK Tour 5%
Best Actor in a New Production of a Play
Ian McKellen - KING LEAR - Chichester Festival Theatre 35%
Aidan Turner - THE LIEUTENANT OF INISHMORE - Noël Coward Theatre 33%
Matthew Tennyson - A MONSTER CALLS - Old Vic 13%
Tyrone Huntley - HOMOS, OR EVERYONE IN AMERICA - Finborough Theatre 11%
Ben Batt - THE YORK REALIST - Donmar Warehouse/Crucible Theatre, Sheffield 6%
Reed Birney - THE HUMANS - Hampstead Theatre 3%
Best Actress in a New Production of a Musical
Carrie Hope Fletcher - HEATHERS THE MUSICAL - The Other Palace/Theatre Royal Haymarket 36%
Rachelle Ann Go - HAMILTON - Victoria Palace Theatre 30%
Rosalie Craig - COMPANY - Gielgud Theatre 12%
Adrienne Warren - TINA: THE TINA TURNER MUSICAL - Aldywch Theatre 11%
Kelli O'Hara - THE KING AND I - London Palladium 7%
Stephanie Rojas - FAME - UK Tour 4%
Best Actress in a New Production of a Play
Carey Mulligan - GIRLS & BOYS - Royal Court 33%
Katherine Parkinson - HOME, I'M DARLING - Theatr Clwyd/National Theatre 20%
Eileen Atkins - THE HEIGHT OF THE STORM - Theatre Royal Bath/Wyndham's Theatre 18%
Patsy Ferran - SUMMER AND SMOKE - Almeida Theatre 13%
Norah Lopez Holden - THE ALMIGHTY SOMETIMES - Royal Exchange Theatre, Manchester 8%
Anya Chalotra - THE VILLAGE - Theatre Royal Stratford East 8%
Best Choreography of a New Production of a Play or Musical
Andy Blankenbuehler - HAMILTON - Victoria Palace Theatre 53%
Carrie-Anne Ingrouille - SIX - Arts Theatre 19%
Nick Winston - FAME - UK Tour 11%
Tom Jackson Greaves - SPRING AWAKENING - Hope Mill Theatre, Manchester 11%
Aline David - DANCE NATION - Almeida Theatre 5%
Polly Bennett - THE VILLAGE - Theatre Royal Stratford East 3%
Best Costume Design of a New Production of a Play or Musical
Paul Tazewell - HAMILTON - Victoria Palace Theatre 40%
Tom Scutt - LITTLE SHOP OF HORRORS - Regent's Park Open Air Theatre 21%
Gabriella Slade - SIX - Arts Theatre 19%
Catherine Martin - STRICTLY BALLROOM THE MUSICAL - Piccadilly Theatre 15%
Lizzie Clachan - THE PRIME OF MISS JEAN BRODIE - Donmar Warehouse 4%
Fin Redshaw - PIECES OF STRING - Mercury Theatre, Colchester 2%
Best Direction of a New Production of a Musical
Thomas Kail - HAMILTON - Victoria Palace Theatre 45%
Marianne Elliott - COMPANY - Gielgud Theatre 21%
Maria Aberg - LITTLE SHOP OF HORRORS - Regent's Park Open Air Theatre 15%
Sam Gold - FUN HOME - Young Vic 8%
Emma Rice - ROMANTICS ANONYMOUS - Shakespeare's Globe 7%
Jonathan O'Boyle - ASPECTS OF LOVE - Hope Mill Theatre, Manchester 4%
Best Direction of a New Production of a Play
Sally Cookson - A MONSTER CALLS - Old Vic 35%
Sam Mendes - THE LEHMAN TRILOGY - National Theatre 21%
Nicole Charles - EMILIA - Shakespeare's Globe 16%
Paula Garfield - 4.48 PSYCHOSIS - New Diorama Theatre 11%
Rebecca Frecknall - SUMMER AND SMOKE - Almeida Theatre 10%
Blanche McIntyre - THE WRITER - Almeida Theatre 7%
Best Ensemble in a New Production of a Play or Musical
SIX - Arts Theatre 53%
EMILIA - Shakespeare's Globe 14%
DANCE NATION - Almeida Theatre 10%
PINTER AT THE PINTER - Harold Pinter Theatre 10%
PERICLES - National Theatre 6%
MISS LITTLEWOOD - Swan Theatre, Stratford-upon-Avon 6%
Best Lighting Design of a New Production of a Play or Musical
Andrew Ellis - EUGENIUS! - The Other Palace 39%
Tim Deiling - SIX - Arts Theatre 31%
Neil Austin - TRANSLATIONS - National Theatre 9%
Matt Daw and Sam Waddington - WASTED - Southwark Playhouse 8%
Hugh Vanstone - THE HEIGHT OF THE STORM - Theatre Royal Bath/Wyndham's Theatre 8%
Ben Cracknell - PIECES OF STRING - Mercury Theatre, Colchester 5%
Best Long-running West End Show Performer (Female)
Amara Okereke - LES MISÉRABLES - Queen's Theatre 24%
Lucie Shorthouse - EVERYBODY'S TALKING ABOUT JAMIE - Apollo Theatre 21%
Gina Beck - MATILDA THE MUSICAL - Cambridge Theatre 20%
Bonnie Langford - 42ND STREET - Theatre Royal Drury Lane 15%
Kelly Mathieson - THE PHANTOM OF THE OPERA - Her Majesty's Theatre 15%
Natalie Kassanga - MOTOWN THE MUSICAL - Shaftesbury Theatre 5%
Best Long-running West End Show Performer (Male)
Bradley Jaden - LES MISÉRABLES - Queen's Theatre 28%
Simon-Anthony Rhoden - KINKY BOOTS - Adelphi Theatre 22%
Dom Simpson - THE BOOK OF MORMON - Prince of Wales Theatre 17%
Chris Jarman - WICKED - Apollo Victoria Theatre 16%
Tosh Wanogho-Maud - DREAMGIRLS - Savoy Theatre 10%
James Byng - THE WOMAN IN BLACK - Fortune Theatre 8%
Best Long-running West End Show
LES MISÉRABLES - Queen's Theatre 26%
EVERYBODY'S TALKING ABOUT JAMIE - Apollo Theatre 20%
WICKED - Victoria Apollo Theatre 19%
HARRY POTTER AND THE CURSED CHILD - Palace Theatre 17%
THE PHANTOM OF THE OPERA - Her Majesty's Theatre 12%
MAMMA MIA! - Novello Theatre 7%
Best Musical Direction of a New Production of a Play or Musical
Richard Beadle - HAMILTON - Victoria Palace Theatre 54%
Ian Townsend - CHICAGO - Phoenix Theatre 17%
Nigel Lilley - FUN HOME - Young Vic 12%
Jordan Li-Smith - THE ASSASSINATION OF KATIE HOPKINS - Theatr Clwyd 6%
Shiloh Coke and Adrian McLeod - MISTY - Bush Theatre 6%
Gareth Valentine - ME AND MY GIRL - Chichester Festival Theatre 5%
Best New Production of a Musical
HEATHERS THE MUSICAL - The Other Palace/Theatre Royal Haymarket 41%
HAMILTON - Victoria Palace Theatre 32%
COMPANY - Gielgud Theatre 14%
FUN HOME - Young Vic 7%
THE RINK - Southwark Playhouse 3%
ASPECTS OF LOVE - Hope Mill Theatre, Manchester 3%
Best New Production of a Play
THE JUNGLE - Playhouse Theatre 36%
THE INHERITANCE - Young Vic 27%
CONSENT - Harold Pinter Theatre 12%
TOUCHING THE VOID - Bristol Old Vic 11%
SUMMER AND SMOKE - Almeida Theatre 9%
JOHN - National Theatre 6%
Best New Regional or Touring Production
WICKED - UK Tour 66%
THE BAND - UK Tour 13%
SHAKESPEARE IN LOVE - UK Tour 9%
THE FLYING LOVERS OF VITEBSK - UK Tour 5%
STEEL - Crucible Theatre, Sheffield 4%
TAMBURLAINE - Swan Theatre, Stratford-upon-Avon 3%
Best Performance By An Understudy/Alternate in Any Play or Musical
Luke Bayer - EVERYBODY'S TALKING ABOUT JAMIE - Apollo Theatre 26%
Hannah Grace Lawson - LES MISÉRABLES - Queen's Theatre 21%
Maria Coyne - WICKED - Apollo Victoria Theatre 21%
Jordan Luke Gage - BAT OUT OF HELL - Dominion Theatre 14%
Steph Parry - MAMMA MIA! - Novello Theatre 14%
Ryan Pidgen - ME AND MY GIRL - Chichester Festival Theatre 4%
Best Set Design of a New Production of a Play or Musical
Bunny Christie - COMPANY - Gielgud Theatre 43%
Janet Bird - THE WIZARD OF OZ - Crucible Theatre, Sheffield 40%
Peter McKintosh - THE YORK REALIST - Donmar Warehouse/Crucible Theatre, Sheffield 5%
Andrzej Goulding - THE UNRETURNING - Theatre Royal, Plymouth/UK Tour 4%
Chloe Lamford - JOHN - National Theatre 4%
Rosie Elnile - RETURNING TO HAIFA - Finborough Theatre 4%
Best Sound Design of a New Production of a Play or Musical
Nevin Steinberg - HAMILTON - Victoria Palace Theatre 54%
Dan Samson - EUGENIUS! - The Other Palace 24%
Mike Beer - A MONSTER CALLS - Old Vic 11%
Carolyn Downing - SUMMER AND SMOKE - Almeida Theatre 6%
Ian Dickinson for Autograph Sound - FATHERLAND - Lyric Hammersmith 3%
Christopher Shutt - JOHN - National Theatre 2%
Best Supporting Actor in a New Production of a Musical
Jason Pennycooke - HAMILTON - Victoria Palace Theatre 51%
Jonathan Bailey - COMPANY - Gielgud Theatre 20%
Julian Bleach - THE GRINNING MAN - Trafalgar Studios 10%
Zubin Varla - FUN HOME - Young Vic 9%
Marc Pickering - THE RETURN OF THE SOLDIER - Hope Mill Theatre, Manchester 5%
Jos Slovick - BRIEF ENCOUNTER - Empire Cinema Haymarket 5%
Best Supporting Actor in a New Production of a Play
David Morrissey - JULIUS CAESAR - Bridge Theatre 37%
Jack Tarlton - ONE FLEW OVER THE CUCKOO'S NEST - Crucible Theatre, Sheffield 20%
Adetomiwa Edun - TRANSLATIONS - National Theatre 15%
Antony Sher - PINTER AT THE PINTER - Harold Pinter Theatre 14%
Stanley Townsend - GLENGARRY GLEN ROSS - Playhouse Theatre 10%
David Birrell - DESCRIBE THE NIGHT - Hampstead Theatre 5%
Best Supporting Actress in a New Production of a Musical
Patti LuPone - COMPANY - Gielgud Theatre 32%
Vicky Vox - LITTLE SHOP OF HORRORS - Regent's Park Open Air Theatre 26%
Ruthie Ann Miles - THE KING AND I - London Palladium 15%
Mica Paris - FAME - UK Tour 12%
Zoë Rainey - KISS ME, KATE - UK Tour 8%
Joanna Riding - ROMANTICS ANONYMOUS - Shakespeare's Globe 7%
Best Supporting Actress in a New Production of a Play
Geraldine Alexander - SHAKESPEARE IN LOVE - UK Tour 25%
Nadia Nadarajah - AS YOU LIKE IT - Shakespeare's Globe 24%
Emma Fielding - A WOMAN OF NO IMPORTANCE - Vaudeville Theatre 20%
Kayla Meikle - DANCE NATION - Almeida Theatre 11%
Cecilia Noble - NINE NIGHT - National Theatre 11%
Veronica Roberts - THE DAUGHTER-IN-LAW - Arcola Theatre 9%
Outstanding Achievement in a New Dance Production
Liam Scarlett/Royal Ballet - SWAN LAKE - Royal Opera House 33%
David Nixon/Northern Ballet - THE LITTLE MERMAID - UK Tour 32%
Sharon Watson/Phoenix Dance Theatre - WINDRUSH: MOVEMENT OF THE PEOPLE - UK Tour 15%
Akram Khan Company - XENOS - Sadler's Wells 7%
English National Ballet - LE JEUNE HOMME ET LA MORT/LA SYLPHIDE - London Coliseum 7%
Cathy Marston/Ballet Black - THE SUIT/A DREAM WITHIN A MIDSUMMER NIGHT'S DREAM - UK Tour 6%
Outstanding Achievement in a New Opera Production
David Pountney/Welsh National Opera - WAR AND PEACE - Wales Millennium Centre 27%
Jake Heggie and Terrence McNally - DEAD MAN WALKING - Barbican 24%
Edward Dick/Opera North - TOSCA - UK Tour 19%
George Benjamin and Martin Crimp - LESSONS IN LOVE AND VIOLENCE - Royal Opera House 11%
Keith Warner - VANESSA - Glyndebourne 11%
Bruno Ravella - FALSTAFF - Garsington Opera 7%
Theatrical Event of the Year
AN INTIMATE EVENING WITH KRISTIN CHENOWETH - London Palladium 32%
THE HOPE FOR GRENFELL MEMORIAL GALA - Opera Holland Park 27%
THERE IS NOTHIN' LIKE A DAME - Cadogan Hall 13%
I WISH MY LIFE WERE LIKE A MUSICAL - Live At Zédel 13%
BROKEN WINGS - Theatre Royal Haymarket 12%
TONIC AWARDS - May Fair Theatre 3%