Photos: OMG You Guys! First Look at the New UK Tour of LEGALLY BLONDE THE MUSICAL
OMG you guys!!! Legally Blonde The Musical is going on tour! EastEnders' Rita Simon, Lucie Jones, who represented the UK in the Eurovision Song Contest with 'Never Give Up On You', and Bill Ward, star of Coronation Street and Emmerdale star in a major new tour of the smash-hit Broadway and West End musical Legally Blonde The Musical. The show is currently playing its opening week at the Churchill Theatre, Bromley, with a gala press night on Thursday. BroadwayWorld has a first look at the new cast in action below!
Legally Blonde The Musical is an all singing, all dancing romantic comedy, a fun-filled, feel-good pink fest. College sweetheart and homecoming queen Elle Woods, doesn't take no for an answer. When her boyfriend dumps her for someone more serious, Elle puts down the credit card, hits the books and heads for Harvard Law School. Along the way, Elle proves that being true to yourself never goes out of style.
Also in the cast are: David Barrett (Emmett), Liam Doyle (Warner), Laura Harrison (Vivienne), Helen Petrovna (Brooke), Ben Harlow (Kyle), Nancy Hill (Enid), Rebecca Stenhouse (Margot), Delycia Belgrave (Pilar), Rachel Grundy (Serena), Lucyelle Cliffe (Elle's Mom), Rosie Needham (Kate Chutney), Alexandra Wright (Leilana), Sally Frith (Gaelen), Mark Peachey (Elle's Dad/Winthrop/Dewey), Michael Hamway (Aaron), Felipe Bejarano (Sundeep/Nikos), Brett Shiels (Grand Master Chad), Connor Collins (Carlos), Emma Prosser (Swing), Craig Tyler (Swing) and Bruisey (Bruiser).
Based on the Reese Witherspoon film, Legally Blonde The Musical earned seven Tony nominations and ten Drama Desk Award nominations during its Broadway run. In the UK it was nominated for five Laurence Olivier Awards, winning three, including Best New Musical, and was nominated for eight Whatsonstage Awards, winning four, including Best Musical.
Legally Blonde The Musical, with music and lyrics by Laurence O'Keefe and Nell Benjamin and book by Heather Hach, based on the novel by Amanda Brown and the MGM motiion picture, will play Dublin Bord Gais on........
Directed and choreographed by Anthony Williams, co-choreographer Dean Street and Musical Supervisor and Musical Director James McCullough. The tour is produced by Martin Dodd for UK Productions Ltd.
Photo Credit: Robert Workman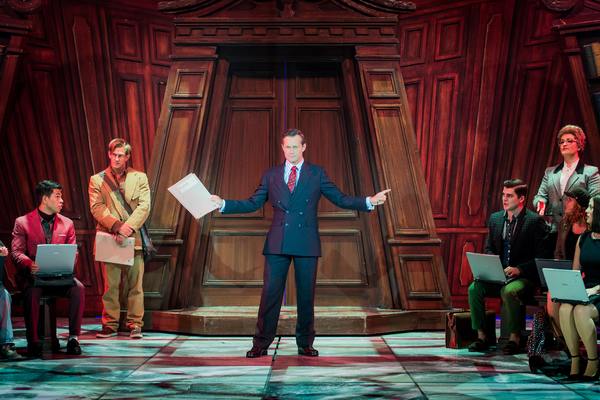 Bill Ward (Professor Callahan)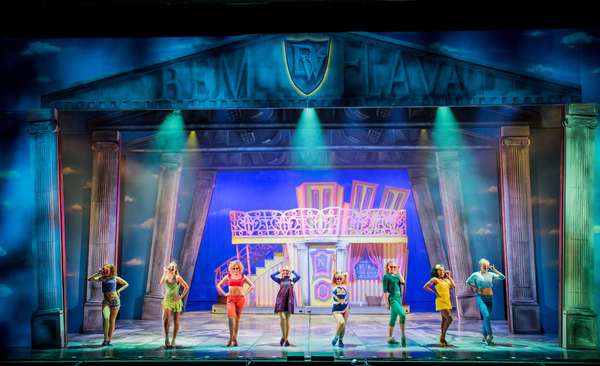 'OMG You Guys' - The cast of LEGALLY BLONDE THE MUSICAL

Ben Harlow (Kyle O'Boyle)

Bill Ward (Professor Callahan) and company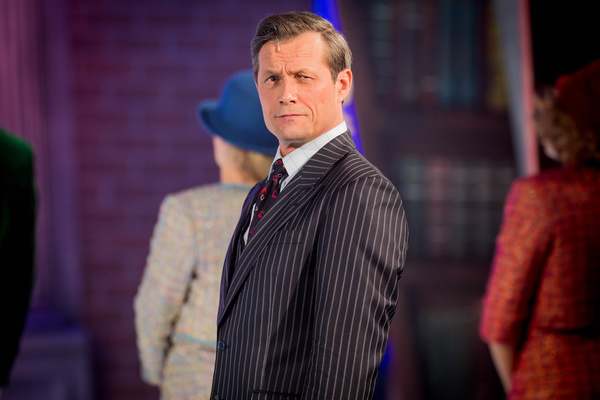 Bill Ward (Professor Callahan)

David Barrett (Emmet) and Lucie Jones (Elle)

David Barrett (Emmett Forrest)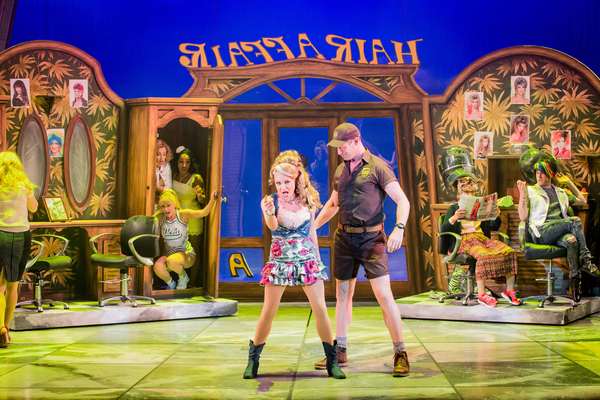 Rita Simons (Paulette) and Ben Harlow (Kyle O'Boyle)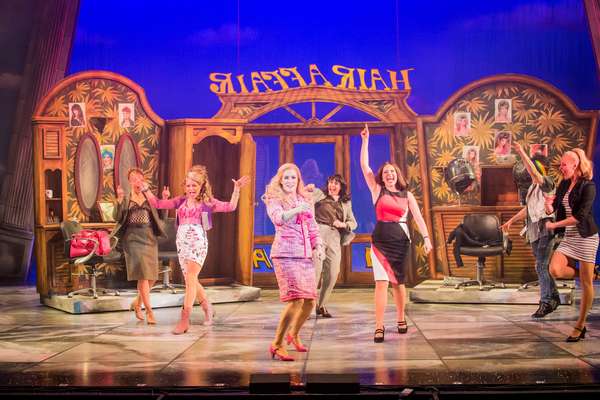 Rita Simons (Paulette), Lucie Jones (Elle, centre) and Laura Harrison (Vivienne, third from right)

Ben Harlow (Kyle O'Boyle)

Rita Simons (Paulette) and Ben Harlow (Kyle O'Boyle)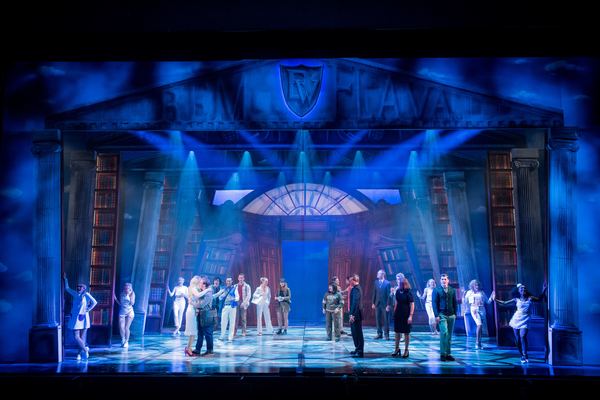 The cast of LEGALLY BLONDE THE MUSICAL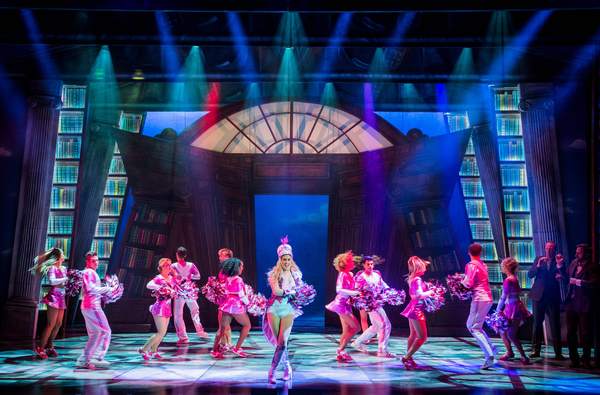 Lucie Jones (Elle, centre) and the company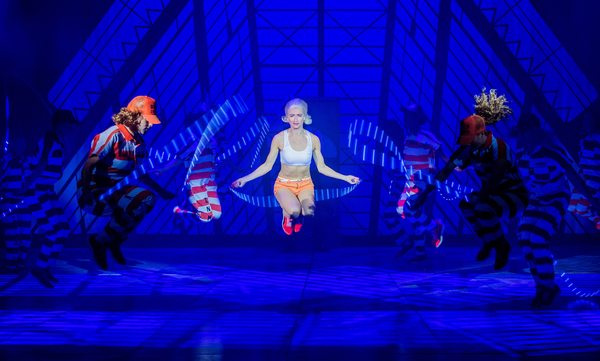 Helen Petrovna (Brooke Wyndham)

Lucie Jones (Elle Woods)

Lucie Jones (Elle Woods) and Liam Doyle (Warner Huntington III)

Lucie Jones (Elle) an Rita Simons (Paulette)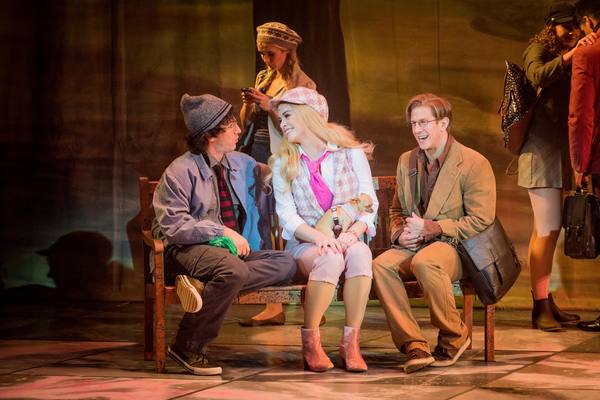 Michael Hamway (Aaron Shultz), Lucie Jones (Elle Woods) and David Barrett (Emmett Forrest)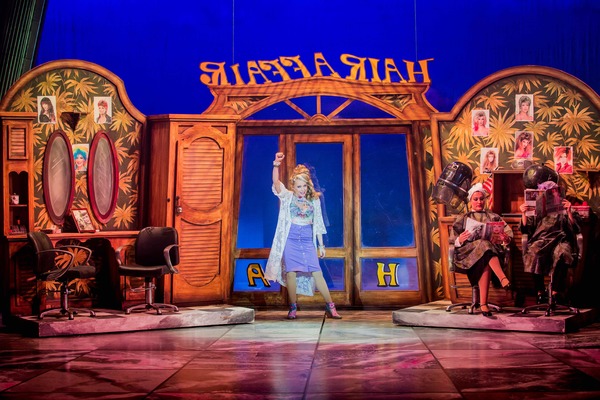 Rita Simons (Paulette Bonafonte)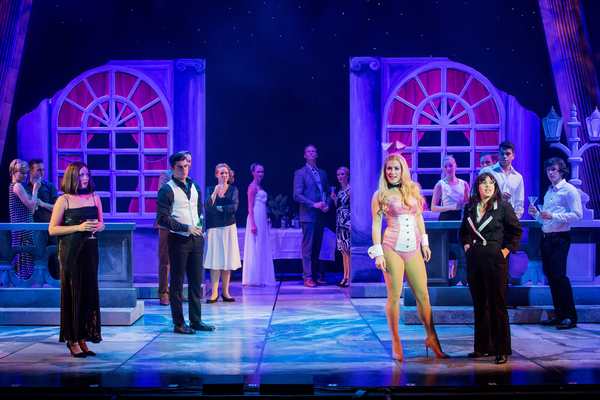 Lucie Jones (Elle, right) and the company