Latest News on Dean Street
Latest News on Dean Street
Stage Credits
  [West End]
Original London Production, 2003
Ensemble
  [West End]
London Revival, 1997
Sergeant Fogarty [Replacement]
Stage
Performances
  [West End]
Original London Production, 2003
Ensemble
  [West End]
London Revival, 1997
Sergeant Fogarty [Replacement]
Dean Street News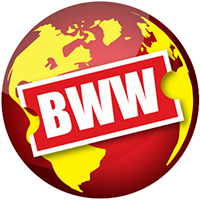 Pride in London Announce Ava Max and More
by Stephi Wild - Jun 10, 2022
Pride in London returns on Saturday 2 July with its biggest and most inclusive event in history, with a stellar line-up of artists who will perform across four stages around Central London. Chartbusting pop superstar Ava Max will close the show on the Trafalgar Square stage in a year that celebrates 50 years since London's first ever Pride march in 1972.
Vir Das Announces UK Live Tour For 2022 With WANTED Show
by A.A. Cristi - Jun 7, 2022
Soho Theatre has announced that one of India's top comics and global sensation Vir Das is embarking on a UK tour with his new show Wanted. Beginning in Manchester on 1st September 2022 and concluding in London at The Hayes Beck Theatre on 13th September 2022.
CRYBABIES Return To Edinburgh Fringe in August
by Stephi Wild - May 31, 2022
After snagging a Best Newcomer nomination for their show Danger Brigade in 2019, nothing could stop the Crybabies (James Gault, Michael Clarke and Ed Jones). Except for a global pandemic and an unexploded World War 2 bomb on Dean Street which got in the way of their Soho Theatre run.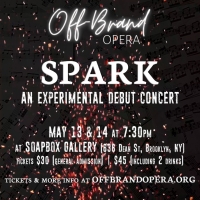 Off-Brand Opera Presents SPARK: An Experimental Debut Concert
by A.A. Cristi - May 2, 2022
Off-Brand Opera presents SPARK an experimental debut concert May 13 & 14 at 7:30pm Soapbox Gallery.
BWW Review: CRATCHIT, Park Theatre
by Cindy Marcolina - Dec 11, 2021
When the air gets chillier and talks of Christmas plans begin to pop up in conversation, London starts swarming with every variation of A Christmas Carol known to man. From the Old Vic's now iconic and classy version to Sh!tfaced Shakespeare's bawdy and boozy one at Leicester Square Theatre, there's a Carol for everyone. The Park is joining in the fun this year with another take on the Dickensian Victorian tale of greed and ghosts. Surprisingly, it's unmistakably political. Alexander Knott's Cratchit takes the novella's poor, exploited worker and turns him into a hero for our times in a festive tour de force spearheaded by a terrific John Dalgliesh.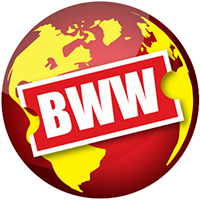 Theatre Centre Announce UK Tour Of Ryan Calais-Cameron's HUMAN NURTURE
by Stephi Wild - Dec 7, 2021
Theatre Centre has announced the cast and creatives for the UK tour of Human Nurture by Alfred Fagon Award-shortlisted writer Ryan Calais-Cameron (Typical, Soho Theatre; Queens of Sheba, For Black Boys Who Have Considered Suicide When the Hue Gets Too Heavy, New Diorama Theatre).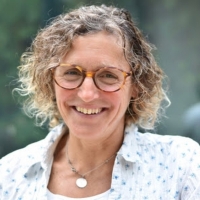 Abigail Morris Appointed Artistic Director and CEO of Mountview Academy of Theatre Arts
by Chloe Rabinowitz - Sep 28, 2021
Mountview Academy of Theatre Arts has today announced its new Artistic Director and CEO will be Abigail Morris, former Director and Chief Executive of the Jewish Museum and Artistic Director of Soho Theatre.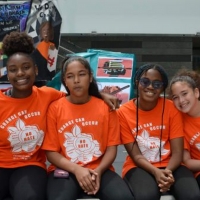 Asase Yaa Renews In-Person Art Outreach Programs At Launch And Ember Charter Schools In Brooklyn For 2021-22
by Chloe Rabinowitz - Sep 21, 2021
The Asase Yaa Cultural Arts Foundation has announced they have renewed their Arts Outreach program at Launch Expeditionary Learning Charter School and the Ember Charter School in Brooklyn.
Ann Hampton Callaway to Celebrate the Songs of Judy Garland and Timeless Movie Themes in Two New London Concerts
by Chloe Rabinowitz - Aug 24, 2021
Multi award-winning Ann Hampton Callaway will celebrate the songs of Judy Garland and timeless movie themes in two new London shows! The Judy Garland Songbook: September 17 & 18 at 8pm. Cinematic Serenade: September 19 at 1.30pm & September 20 at 8pm.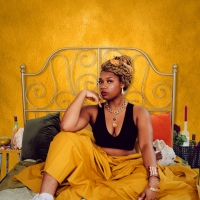 Soho Theatre Presents Jasmine Lee-Jones's CURIOUS
by Stephi Wild - Aug 12, 2021
curious is Lee-Jones' second play following her critically-acclaimed seven methods of killing kylie jenner (Royal Court), for which she won the Evening Standard Award 2019 and Critics' Circle Theatre Award for Most Promising Playwright. Set against the sprawling backdrop of urban London across centuries, curious is a frank, funny and moving excavation of the lives of two actresses who are young, Black, queer and trying to find out who they are.
Dean Street Videos
Dean Street Frequently Asked Questions
How many Broadway shows has Dean Street been in?
Dean Street has not appeared on Broadway.
How many West End shows has Dean Street been in?
Dean Street has appeared on London's West End in 2 shows.
What was Dean Street's first West End show?
Dean Street's first West End show was Chicago which opened in 1997