Latest News on Liam Doyle
Stage Credits
  [West End]
Original London Production, 2021
Eddie [Replacement]
Liam Doyle News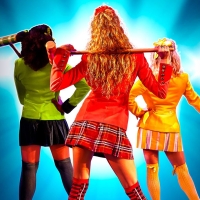 HEATHERS: THE MUSICAL to Premiere on The Roku Channel in September
by Michael Major - Aug 2, 2022
Roku announced that it will exclusively bring a live capture of the stage adaptation of the hit West End musical "Heathers: The Musical" to The Roku Channel as a Roku Original special. The musical was filmed at The Other Palace, where it started its U.K. journey in 2018. Watch a sneak peek video of the upcoming special now!
Ailsa Davidson, Simon Gordon, Maddison Firth, and More Will Lead the Cast of HEATHERS THE MUSICAL Filmed at the Other Palace
by Stephi Wild - May 19, 2022
The cast has been announced for the eagerly anticipated recording of the hit production of Heathers the Musical, a project with Steam Motion and Sound.
HEATHERS THE MUSICAL Comes to Milton Keynes Theatre This November
by Stephi Wild - Oct 27, 2021
Heathers the Musical arrives in Milton Keynes Theatre this November as part of the musical's first ever UK and Ireland tour.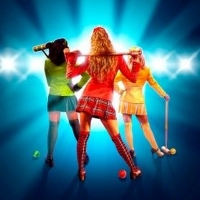 HEATHERS Launches UK Tour Next Month
by Stephi Wild - Sep 21, 2021
Produced by Bill Kenwright and Paul Taylor-Mills, this high octane black comedy rock musical, based on one of the greatest cult teen films of all time, starring Winona Ryder and Christian Slater, is back with a bang!
Photos: First Look at the UK National Tour of HEATHERS THE MUSICAL
by Stephi Wild - Sep 15, 2021
Heathers the Musical launches its Number 1. touring production from 5 August 2021, opening at Leeds Grand Theatre, before spreading corn nuts throughout the UK and Ireland.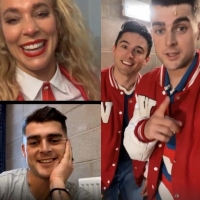 VIDEO: Jodie Steele and Liam Doyle Takeover Our Instagram for HEATHERS Day
by Taylor Brethauer-Hamling - Sep 2, 2021
How very! Heathers cast members Jodie Steele (Heather Chandler, West End) and Liam Doyle (Kurt Kelly, UK tour) took over our Instagram on September 1 to share behind-the-scenes looks at both productions. Between performances, they also went live to chat all things Heathers!
Heathers' Jodie Steele and Liam Doyle Takeover Our Instagram Today!
by Taylor Brethauer-Hamling - Sep 1, 2021
Jodie Steele will be taking over for their matinee show and Liam Doyle will share some behind-the-scenes at the tour for the evening show! The two stars will be going live together on our account to hand over takeover duties between shows.
HEATHERS Will Launch UK and Ireland Tour August 5
by Stephi Wild - Jul 15, 2021
Heathers the Musical will open in Leeds and visit cities throughout the UK and Ireland, Further dates, venues and on-sale details will follow shortly.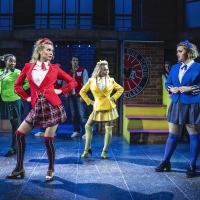 HEATHERS Will Return to the West End and Launch Tour This Summer
by Stephi Wild - Apr 8, 2021
Westerberg High's Veronica Sawyer is just another nobody dreaming of a better day. But when she joins the beautiful and impossibly cruel Heathers, her dreams of popularity may finally come true. Mysterious teen rebel JD teaches her that it might kill to be a nobody, but it is murder being a somebody.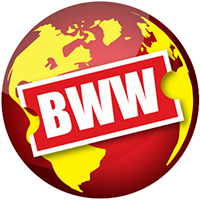 Digital Concert Revival Of GATSBY A MUSICAL Returns Due To Popular Demand
by Stephi Wild - Mar 4, 2021
Adapted by director Linnie Reedman, and with music and lyrics by Joe Evans, the piece brings F Scott Fitzgerald's classic novel to life for a semi-staged concert experience. Vibrant characters, popped corks, and infectious rhythms collide with personal conflicts and lost loves in this tragedy of the vanishing jazz era. 
Liam Doyle Videos
BWW TV: Scenes from the New Cast of West End's MAMMA MIA!
by BroadwayWorld TV - Sep 6, 2012
The new cast of West End's MAMMA MIA! appeared at the Prince of Wales Theatre, and has now moved to its new home at the Novello Theatre from 6 September 2012. The new cast includes Gary Milner, real-life wife Sally Ann Triplett, Neil Roberts as Harry Bright, James Gaddas as Bill Austin, Charlotte Wakefield as Sophie Sheridan, Andreas Gyllander as Sky, Abiola Ogunbiyi as Ali, Tasha Taylor Johnson as Lisa, Steven Oliver as Pepper and Liam Doyle as Eddie. At certain performances, the role of 'Donna Sheridan' will be played by Claire Poyzer. Joanna Monro and Kim Ismay will continue as Rosie and Tanya respectively. Check out the video below, featuring the new cast!
Liam Doyle Frequently Asked Questions
How many Broadway shows has Liam Doyle been in?
Liam Doyle has not appeared on Broadway.
How many West End shows has Liam Doyle been in?
Liam Doyle has appeared on London's West End in 1 shows.
What was Liam Doyle's first West End show?
Liam Doyle's first West End show was Mamma Mia! which opened in 2021