Photo Flash: New Look at NOTMOSES, Opening Tonight at Arts Theatre
Gary Sinyor's first play in which he also directs opens tonight (15 March) at the Arts Theatre. Designs are by Carla Goodman with lighting by Humphrey McDermott, sound by Luke Swaffield and music by Erran Baron Cohen. NOTMOSES is booking to 14 May 2016.
The cast comprises Greg Barnett as NotMoses, Danielle Bird as Miriam, Antonia Davies as Aviva, Dana Haqjooas Pharaoh, Jasmine Hyde as the Princess, Joe Morrow as Feripoti, Thomas Nelstrop as Moses, Niv Petel as Rameses and Leon Stewart plays the Rabbi. Thirteen year old Izzy Lee from Barnet and twelve year old Theo Mackenzie from Kensington will alternate performing the voice of the Son of God.
Set in Ancient Egypt, NotMoses is the story of a crying baby who is plucked from his basket by a Princess only to be dumped back in the Nile when she sees a nicer baby, Moses. NotMoses grows up a disgruntled slave whilst Prince Moses studies accountancy at Pharaoh's court. When both men are forced to flee into the Sinai desert, they make kebabs on the burning bush before the Good Lord himself orders them to lead the Jews out of bondage and into a land full of cows and bees. Eventually, it's the alluring Miriam - a woman! - who leads the Exodus. NotMoses is an important work that answers the question that has troubled mankind throughout the ages: Does oral sex constitute adultery? Destined to end up in a drawer in every hotel room in the world, there's only one play in town where you can experience the wonder of the ten plagues (even if they are mainly offstage).
NotMoses is produced in the West End by Magnet Productions Limited, with Julian Stoneman for MPSI Ltd. For more information about the show, check out their website notmosesonstage.com.
Check out photos from the production, below!
Photos by Darren Bell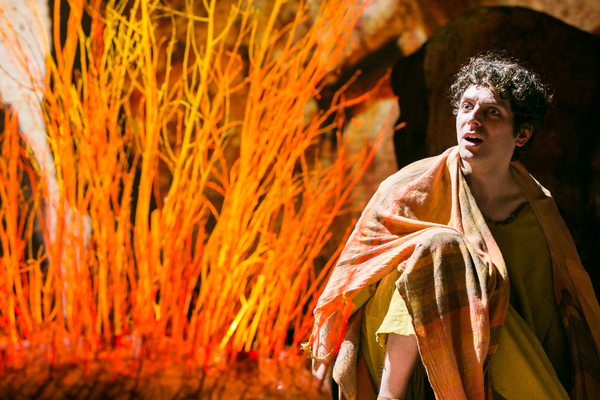 Thomas Nelstrop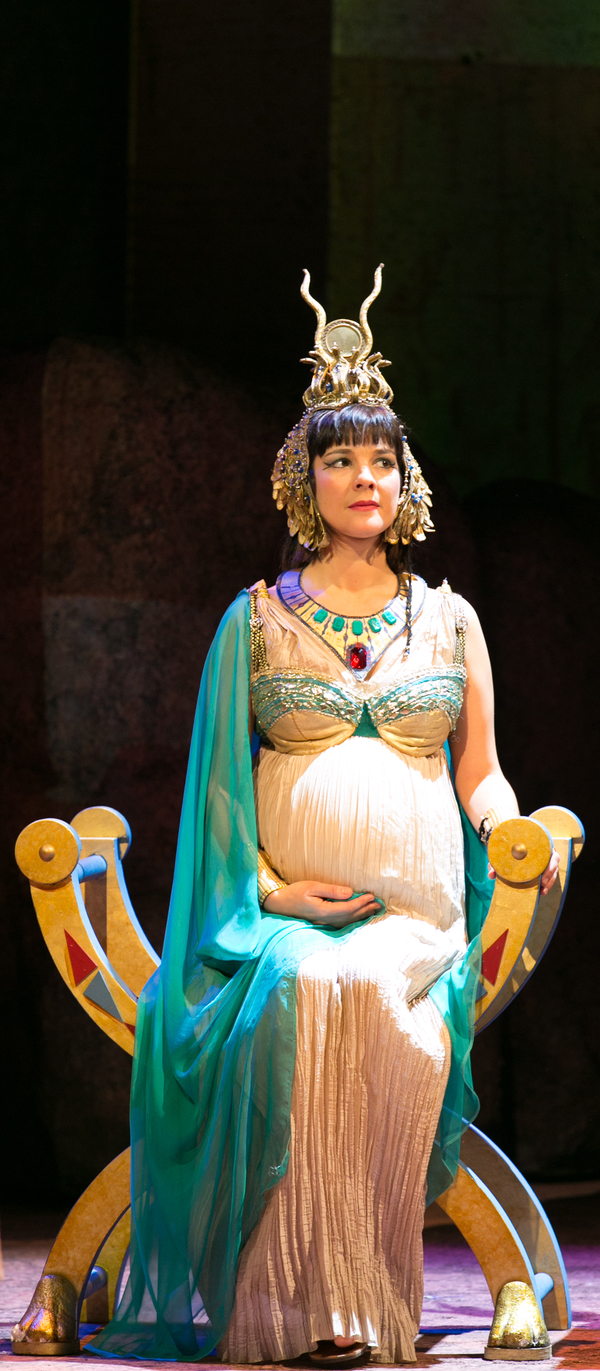 Jasmine Hyde

Thomas Nelstrop, Dana Haqjoo and Greg Barnett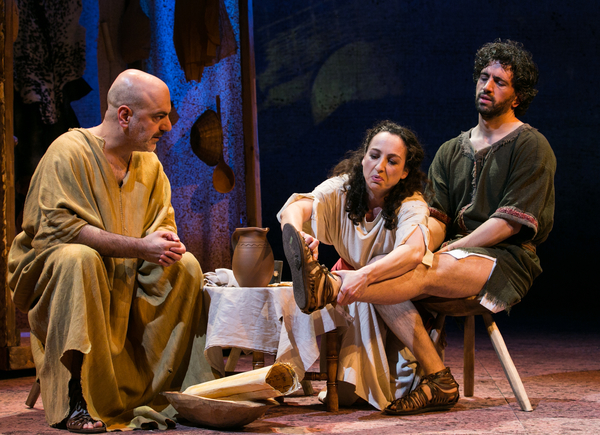 Dana Haqjoo, Antonia Davies, Greg Barnett

Daniell Bird

Thomas Nelstrop, Joe Morrow, Jasmine Hyde and Niv Petel

Dana Haqjoo, Antonia Davies, Leon Stewart and Greg Barnett

Danielle Bird, Greg Barnett, Niv Petel and Jasmine Hyde