Photos: Inside the London Premiere of DISASTER!
DISASTER!, the 2016 Broadway musical comedy spoof of star-studded 1970s jeopardy movies like The Poseidon Adventure, Earthquake and Airport, premiered at Charing Cross Theatre with two glittering gala concert charity performances to raise funds for The Make a Difference Trust on Sunday 20 November. Check out photos from the show below!
It's 1979 and New York's hottest A-listers are lining up for the opening of a floating casino and discotheque. But what begins as a night of boogie fever quickly changes to panic as the ship succumbs to multiple disasters, such as earthquakes, tidal waves and infernos. As the night turns into day, everyone struggles to survive and, quite possibly, repair the love they've lost...or at least escape the killer rats! Set in the wildest decade ever, DISASTER! is packed with unforgettable 70s dance floor hits including "I Will Survive", "Knock On Wood," "Hooked On A Feeling," "Sky High," "I Am Woman" and "Hot Stuff".
Jennifer Simard
is recreating her Tony-nominated role as gambling-addicted nun, Sister Mary Downy.
Seth Rudetsky
is once again playing Ted Scheider, the professor and "disaster expert" who tries to warn the others of the impending doom.
The rest of the cast are: Simon Lipkin, Oliver Tompsett, Sally Ann Triplett , Jodie Jacobs, Alice Fearn, Sandra Marvin, Bradley Riches, Mark Anderson, Paul Grunbert, Drew Geraci, Anthony Starr, Ruthie Stephens, Chris Warner, Rachel Grundy, Hayley Jones, Sam Lathwood, Will Luckett, Anthony Starr, Katie Warsop.
Tickets available now from www.madtrust.org.uk.
Photos by Jamie Scott-Smith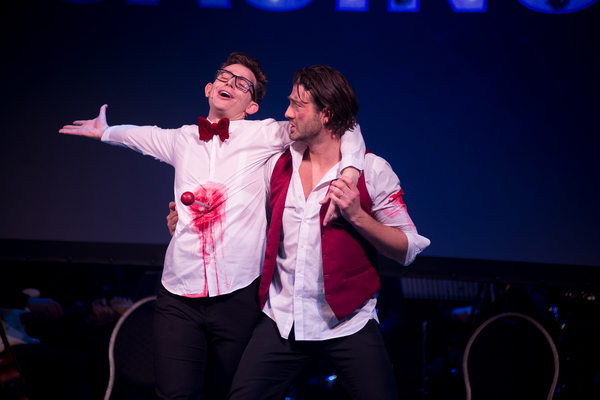 Mark Anderson and Oliver Tompsett

Simon Lipkin

Seth Rudetsky, Sally Ann Triplett, and Simon Lipkin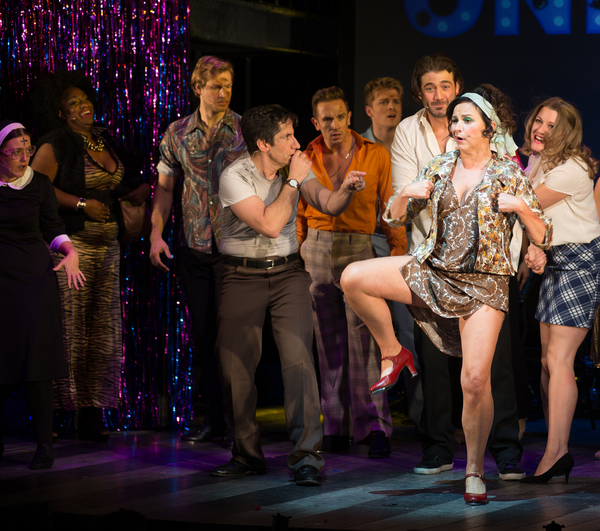 Sally Ann Triplett and the cast of DISASTER!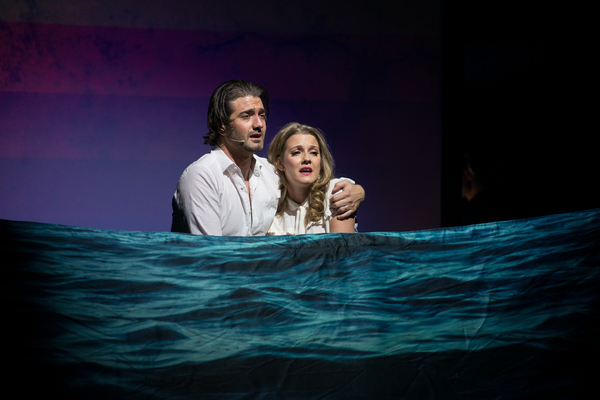 Oliver Tompsett and Alice Fearn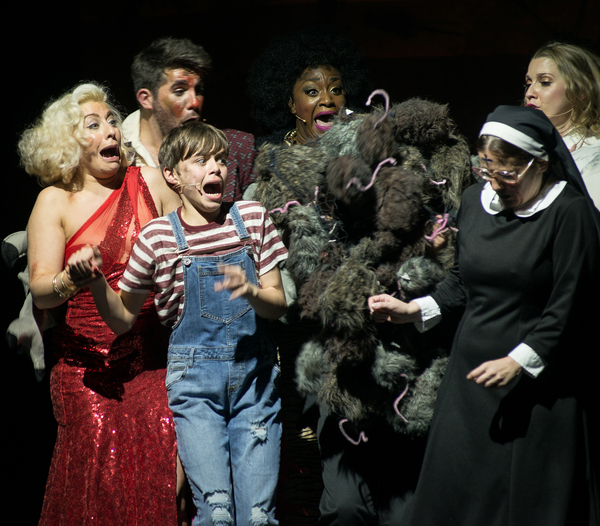 Jodie Jacobs, Simon Lipkin, Bradley Riches, Sandra Marvin, Drew Geraci, Jennifer Simard, and Alice Fearn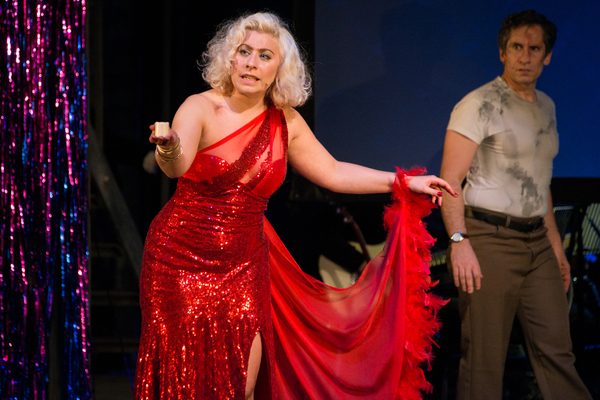 Jodie Jacobs and Seth Rudetsky

Jennifer Simard, Bradley Riches, and Seth Rudetsky

Simon Lipkin

The Cast of DISASTER!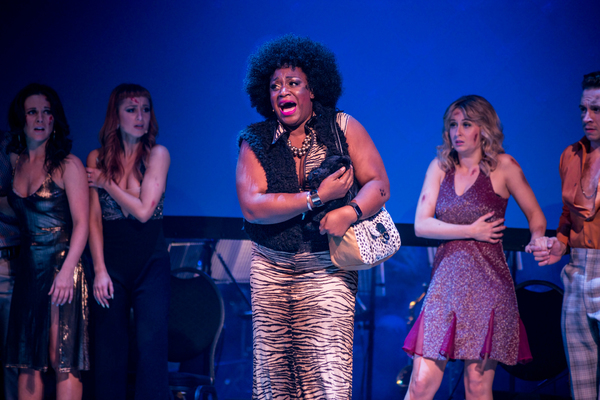 Sandra Marvin and the cast of DISASTER!

Simon Lipkin, Seth Rudetsky, and the cast of DISASTER

Simon Lipkin and the cast of DIASTER!

Jennifer Simard