Photos: First Look at ON THE TOWN at Regent's Park Open Air Theatre; Cast Member Replaced Due to Injury
During Monday evening's performance, May 22, 2017, Fred Haig - who plays Chip in On The Town - sustained an injury to his foot which has now been confirmed as a fracture. Sadly, this means that he has had to withdraw from the production and we all wish Fred a speedy recovery.
With the support of Danny Mac (Gabey), Samuel Edwards (Ozzie), Lizzy Connolly (Hildy) and all the Company, Fred's understudy, Jacob Maynard has now stepped out of the Ensemble permanently to play the role of Chip for the remainder of the run.
Having trained at The Urdang Academy and The Dance Studio, Jacob Maynard has previously appeared in Guys and Dolls (Savoy/UK Tour), Love Me Tender, Five Guys Named Moe (UK Tour), and Ragtime (Pleasance).
On The Town runs at Regent's Park Open Air Theatre until 1 July 2017. BroadwayWorld has a first look at the cast in action below!
Photo Credits: Jane Hobson and Johan Persson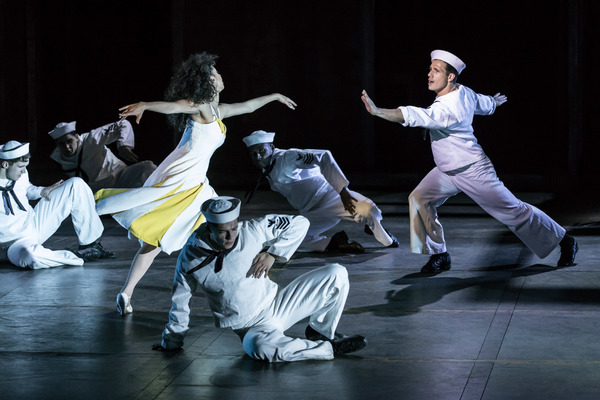 Siena Kelly
and
Danny Mac
as Ivy and Gabey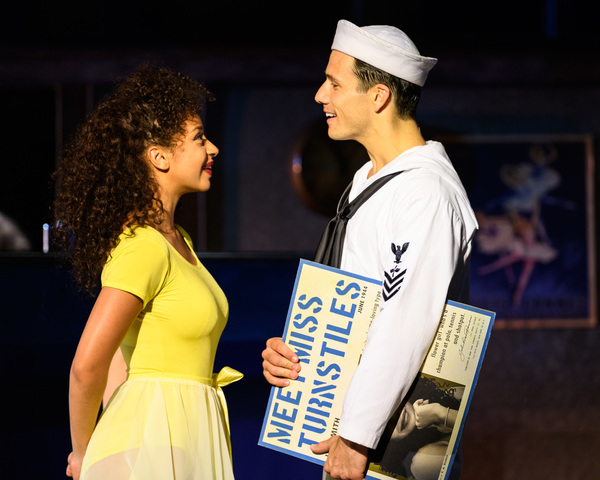 Siena Kelly
and
Danny Mac
as Ivy and Gabey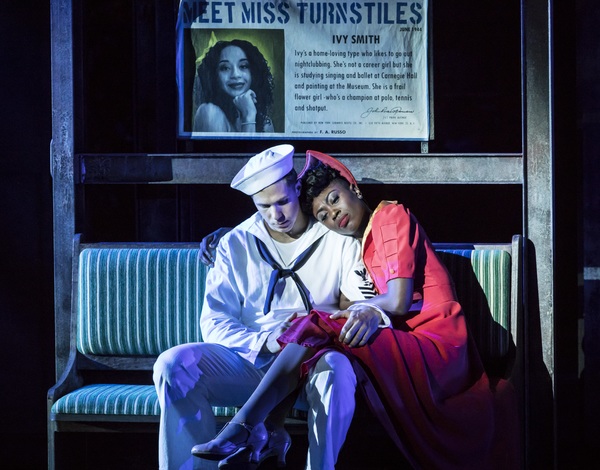 Samuel Edwards
and Miriam-Teak Lee as Ozzie and Claire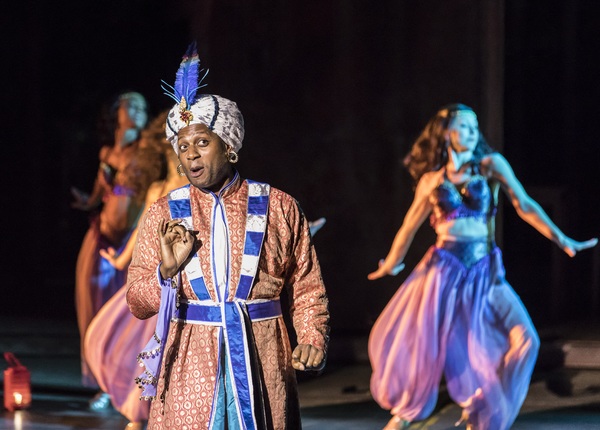 Rodney Earl Clarke as Rajah Bimmy
Naoko Mori
as Lucy Schmeeler
Naoko Mori
and
Mark Heenehan
as Lucy Schmeeler and the Judge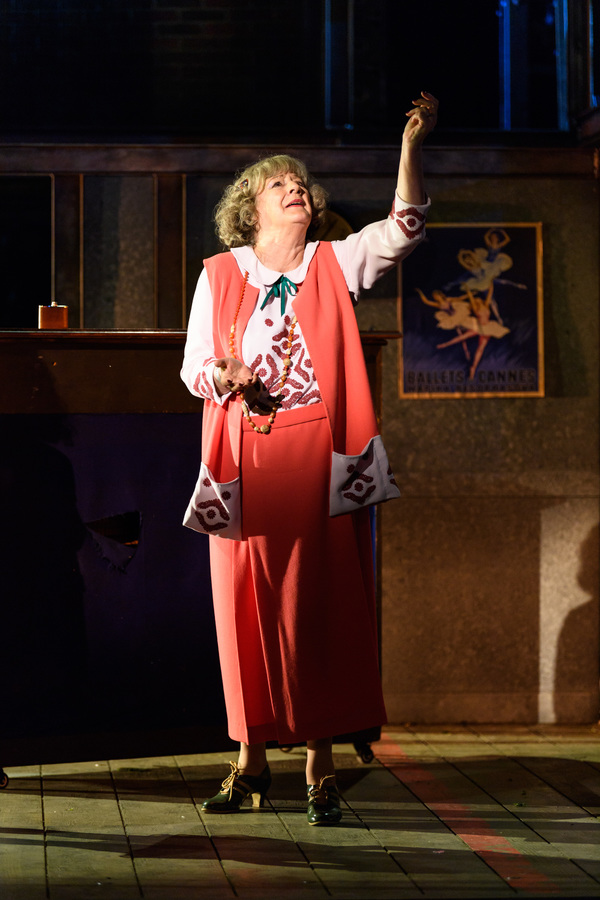 Maggie Steed
as Madame Dilly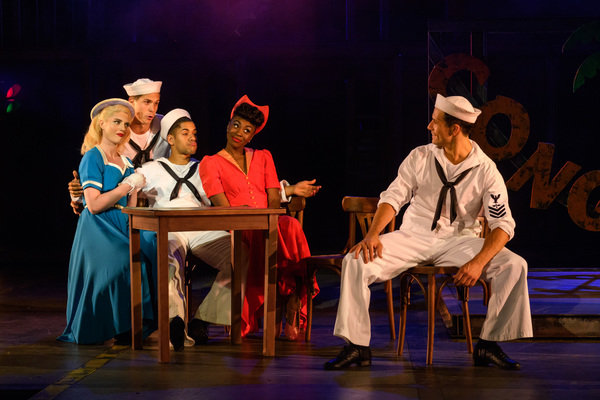 Lizzy Connolly
,
Samuel Edwards
,
Jacob Maynard
, Miriam-Teak Lee and
Danny Mac
as Hildy, Ozzie, Chip, Claire and Gabey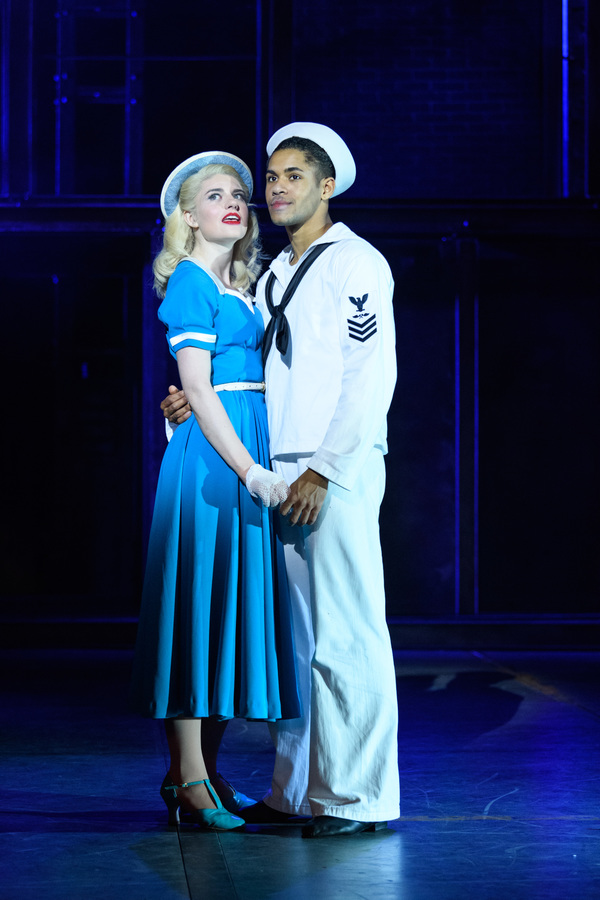 Lizzy Connolly
and
Jacob Maynard
as Hildy and Chip
Lisa Ritchie
,
Lavinia Fitzpatrick
and
Melissa Nettleford
The ensemble of
On the Town
at Open Air Theatre
The ensemble of
On the Town
at Open Air Theatre
Danny Mac
as Gabey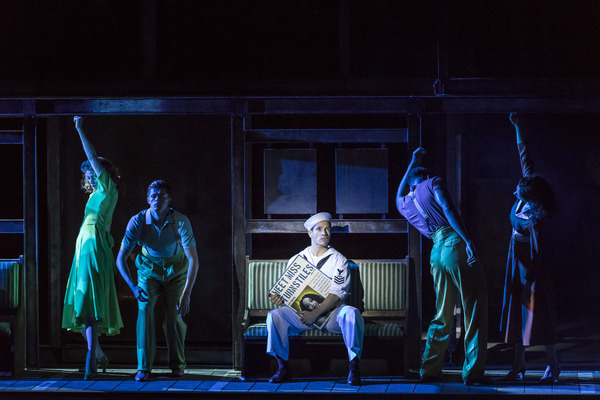 Danny Mac
as Gabey
Danny Mac
as Gabey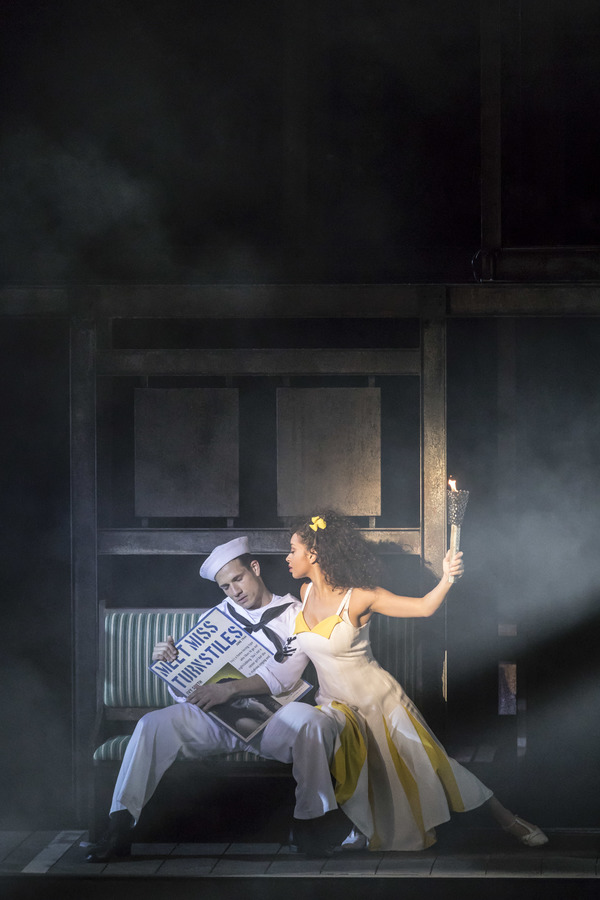 Danny Mac
as Gabey and
Siena Kelly
as Ivy