Photo Flash: Bradley Perret and Freddie Butterfield as the New Billy and Michael in BILLY ELLIOT
Today, 13 November 2013, 11 year old Bradley Perret from Juan les Pins, France will become the thirty-fifth boy to play Billy Elliot in the West End and the first French-born boy to play the title role. Also joining the cast today will be 11 year old, Freddie Butterfield from West Yorkshire, as Billy's best friend Michael. Check out the photos below!
Now in its ninth year at the Victoria Palace Theatre, internationally award-winning Billy Elliot the Musicalwhich has now been seen by nearly 9.5 million people worldwide, is currently booking to May 2015.
Based on the Oscar nominated film, Billy Elliot the Musical is an inspirational story of one boy's dream to realise his ambitions against the odds. Set in the North East of England against the background of the historic 1984/85 miners' strike, Billy pursues his passion for dance in secret to avoid disapproval of his struggling family.
Bradley Perret and Freddie Butterfield join a cast led by Anna-Jane Casey who plays Billy's dance teacher Mrs Wilkinson, Deka Walmsley who plays Billy's Dad and Kevin Wathen as Billy's brother Tony, with Howard Crossley as George, Alexander Loxton as Older Billy, Kay Milbourne as Dead Mum,Simon Ray Harvey as Mr. Braithwaite, and Ann Emery who created the role of Grandma on stage when the show premiered in 2005.
Bradley Perret
"I'm 11 years old and I live in the south of France with my mum Karen, dad Henri and my sister Lea-Rose. I started dancing at the age of five at L'Ecole de Spectacle and since then I have performed many times at the Palais des Festivals, Cannes, and recently won second prize with L'Atelier Dance School in an international modern jazz competition. My first experience of ballet was at Jakobson Ballet School where I took part in a Swan Lake workshop in St Petersburg, Russia. After auditioning and training for the Billy Elliot the Musical I was delighted to be asked to come to London to play the role of Billy and make my West End debut in this amazing show. It's a dream come true!"
Freddie Butterfield
"I am 11 years old and live with my mum, dad and dog in West Yorkshire. I have been singing, dancing and acting since the age of six and I attend Stage 84 - The Yorkshire School of Performing Arts. I absolutely love being on stage and I have performed at the Alhambra Theatre in Bradford as Chip in Beauty and the Beast, Nibs in Peter Pan, Gavroche in LES MISERABLES and as one of the children in The King and I on tour. As well as dance, I have been in some television shows, including ITV1's Eternal Law and CBeebies' Gigglebiz. Being offered the opportunity to make my West End debut in the role of Michael is so exciting."
Bradley Perret joins Elliott Hanna (10 years old from Liverpool), Redmand Rance (13 years old from Fareham, Hampshire) and Ali Rasul (13 years old from Hartlepool) who will alternate the role of Billy. Along with Freddie Butterfield, Zak Baker (12 years old from St Albans) and Zach Atkinson (12 years old from Manchester) play the role of Billy's best friend Michael. Dayna Dixon (11 years old from Newcastle upon Tyne), Demi Lee (10 years old from Middlesborough) and Millie Thornton (11 years old from Sunderland) play Debbie.
Also, joining the cast to alternate as Small Boys are Lewis Fernée (7 years old from Hertforshire), Joseph MacDonald (7 years old from London), Billy Marlow (7 years old from Essex), and Max Willis (6 years old from Hertfordshire). Oliver Breedon (12 years old from Berkshire), Thomas Fox (11 years old from Hertfordshire) and Caspar Meurisse (10 years old from Leatherhead) will alternate the role of Tall Boy.
Ensemble members are Craig Armstrong, David Bardsley, Paul Basleigh, Claudia Bradley, Spencer Cartwright, Lucinda Collins, Matthew Dale, Gillian Elisa, Helen French, Lee Hoy, Ruri James, Dean Maynard, Alan Mehdizadeh, David Muscat, Ryan O'Gorman, Steve Paget, Charlotte Riby, Mike Scott Edmund Shaw and Spencer Stafford.
Productions of Billy Elliot the Musical have been staged on Broadway, as well as in Sydney, Melbourne, Chicago, Toronto and Seoul, South Korea and the show has now been seen by nearly 9.5 million people worldwide. The North American touring production, which began in 2010, recently finished its spectacular run with a three week August engagement in São Paulo, Brazil, the first time Billy Elliot has played in South America. Further international productions are planned including Holland and Germany.
Billy Elliot the Musical features music by Elton John, book and lyrics by Lee Hall, is directed by Stephen Daldry with choreography by Peter Darling. The production features scenic design by Ian MacNeil, the associate director is Julian Webber, costume design is by Nicky Gillibrand, lighting design by Rick Fisher and sound design by Paul Arditti. Musical supervision and orchestrations are by Martin Koch.
Billy Elliot the Musical is presented in London by Universal Stage Productions, Working Title Films and Old Vic Productions in association with Tiger Aspect and is based on the Universal Pictures/ Studio Canal film.
For more information, visit: www.billyelliotthemusical.com; Twitter: @billyelliotuk; Facebook: billyelliotthemusical
Photo Credit: Alastair Muir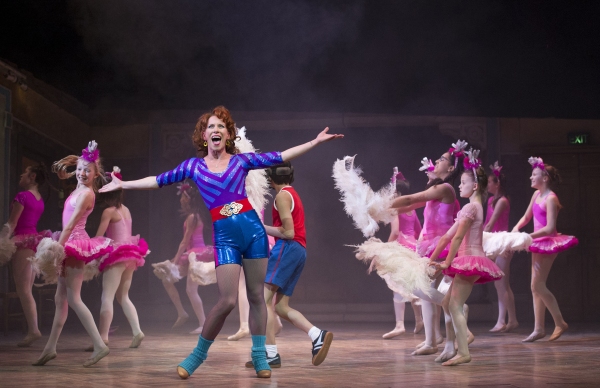 Anna-Jane Casey and Company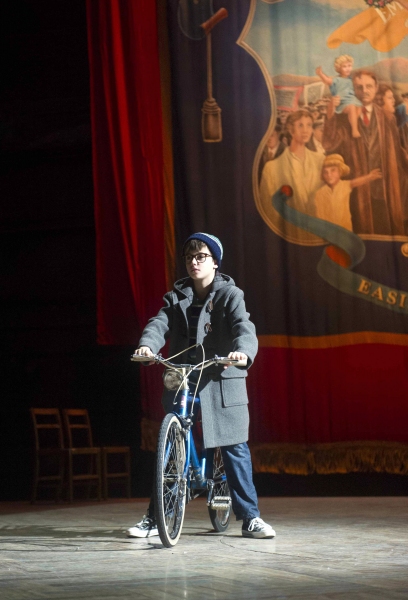 Freddie Butterfield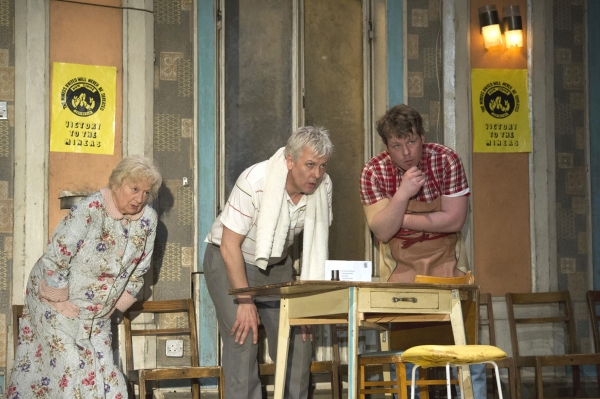 Ann Emery,Deka Walmsley and Kevin Wathen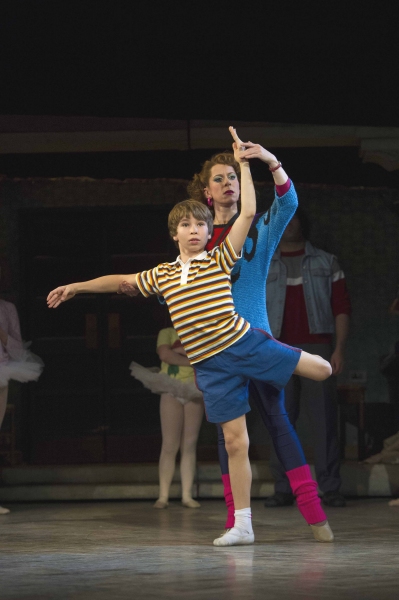 Bradley Perret) and Anna-Jane Casey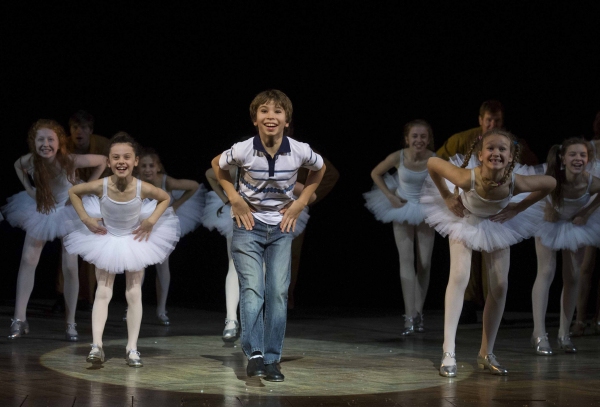 Bradley Perret and Company


Related Articles
More Hot Stories For You