Photo Flash: BAT OUT OF HELL Celebrates Opening Night
BAT OUT OF HELL - THE MUSICAL celebrated opening night last night, view the photos below!
BAT OUT OF HELL stars Andrew Polec as Strat and Christina Bennington as Raven, with Rob Fowler as Falco, Sharon Sexton as Sloane, Danielle Steers as Zahara and Wayne Robinson as Jagwire.
BAT OUT OF HELL - THE MUSICAL is a romantic adventure about rebellious youth and passionate love, set against the backdrop of a post-cataclysmic city adrift from the mainland. Strat, the forever young leader of The Lost, has fallen for Raven, daughter of Falco, the tyrannical, ruler of Obsidian. For the stage musical, the award-winning
Jim Steinman
has incorporated iconic songs from his
Bat Out of Hell
albums, including You Took The Words Right Out Of My Mouth,
Bat Out of Hell
, I Would Do Anything For Love (But I Won't Do That) and Two Out Of Three Ain't Bad, as well as two previously unreleased songs, What Part of My Body Hurts the Most and Not Allowed to Love. Winner of the Evening Standard Radio 2 Audience Award for Best Musical 2017,
Bat Out of Hell
- THE MUSICAL has book by
Jim Steinman
, with early writing by
Stuart Beattie
, music and lyrics by
Jim Steinman
, direction by
Jay Scheib
and choreography by
Emma Portner
. It is produced by
David Sonenberg
,
Michael Cohl
,
Randy Lennox
and
Tony Smith
.
Photo Credit: Dave Benett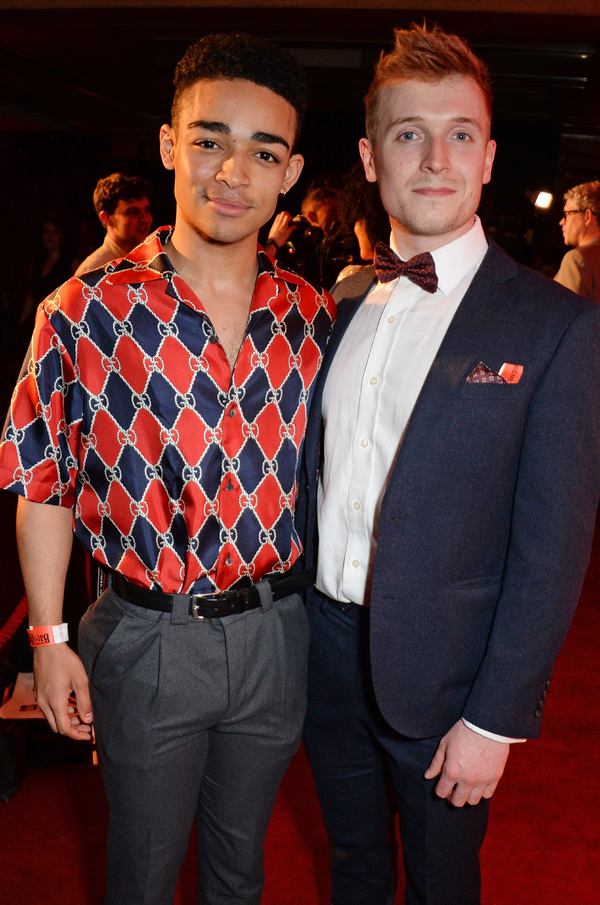 Alex Thomas-Smith and PatRick Sullivan

Alex Thomas-Smith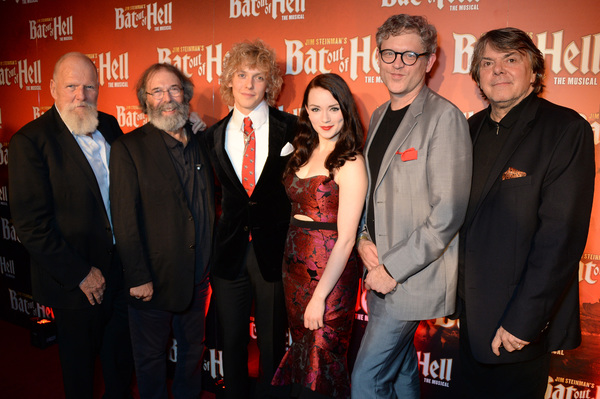 Producer Tony Smith, producer Michael Cohl, Andrew Polec and Christina Bennington, director Jay Scheib and producer Randy Lennox

Chris Moyles and guest

Cast members including Christina Bennington, Andrew Polec and Sharon Sexton

Christina Bennington and Andrew Polec

Dr Ranj Singh and guest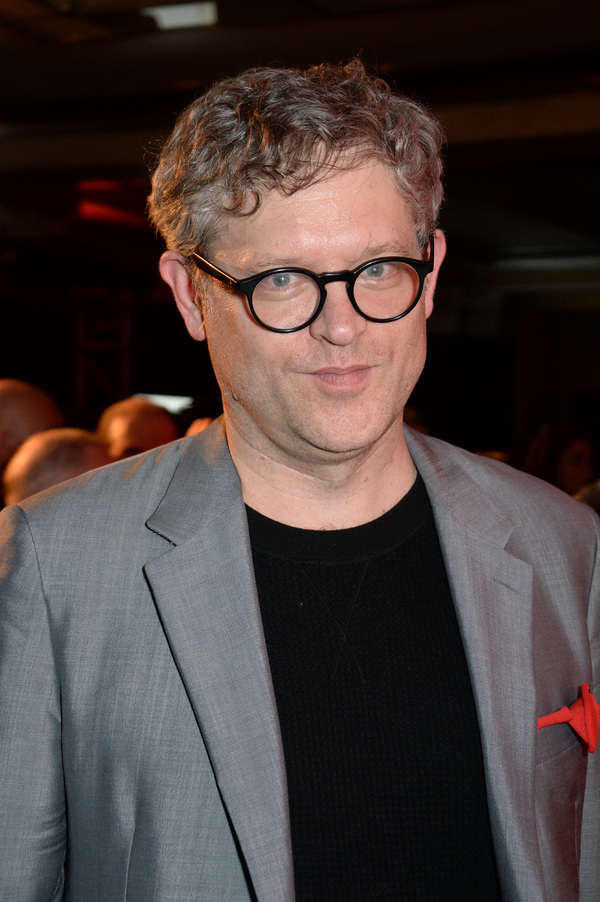 Director Jay Scheib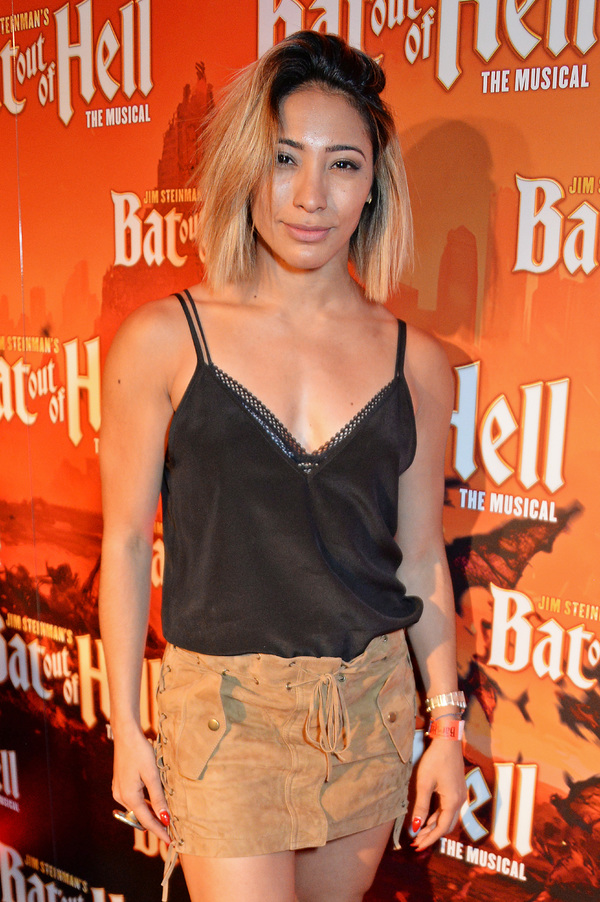 Karen Clifton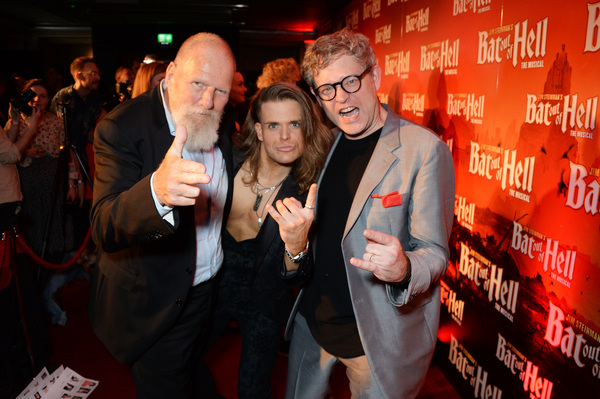 Producer Tony Smith, Giovanni Spano, and director Jay Scheib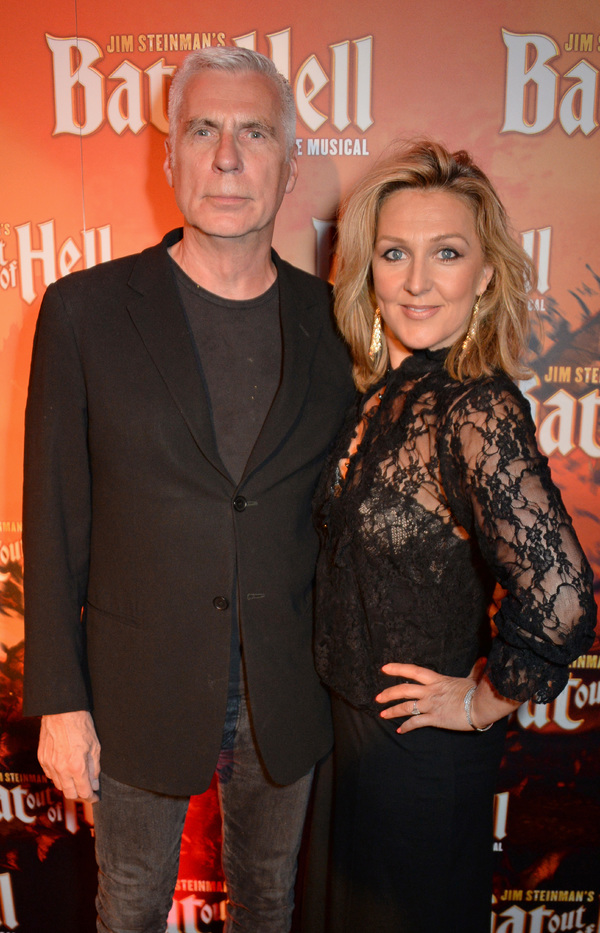 John Giddings and Mazz Murray

Ricky Wilson and Tom Lipop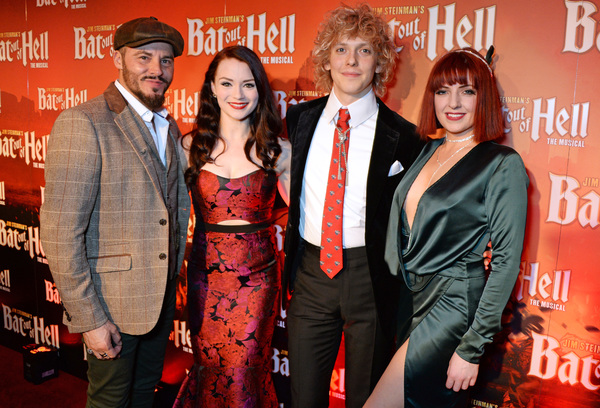 Rob Fowler, Christina Bennington, Andrew Polec and Sharon Sexton

Shaun Dooley and Polly Cameron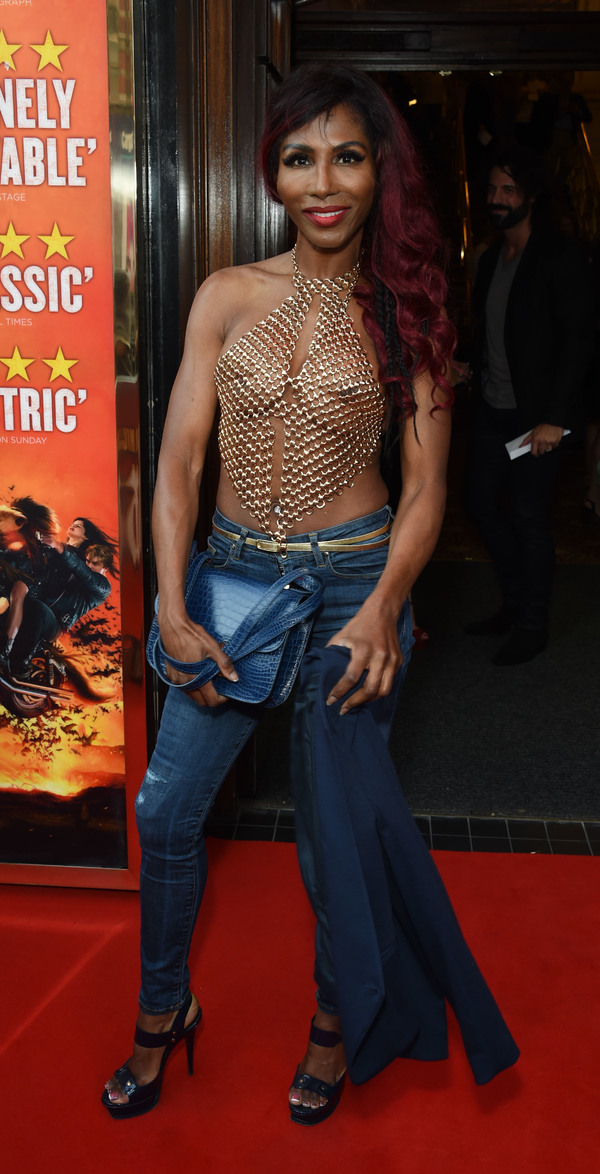 Sinitta