EDINBURGH 2022: Will Duggan Q&A
EDINBURGH 2022: Will Duggan Q&A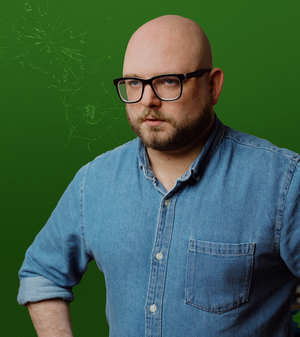 BWW catches up with Will Duggan to chat about bringing Iceberg to the 2022 Edinburgh Festival Fringe.
Tell us a bit about Iceberg.
Iceberg is a show about rage, and the wide scope of things that we put under the umbrella of rage. But it's also about my life, and the last couple of years. It's a different style of show than I've tried before and I'm really excited to get to show it to people. And (and of course I'm going to say this) I'm really proud of the finished product and recommend everyone buy a ticket immediately.
Why bring it to Edinburgh?
I love this question, it's one that we get asked most years, but really doing the show itself is it's own reward. I love being a comedian, and I also love doing hour long narrative shows and Edinburgh is the biggest global platform for me to do that. I suppose it's a bit like asking you, a person who loves journalism, what made you decide to interview someone?
Having performed at the festival before, do you think you know what to expect from the Fringe this year?
I reckon I've got a handle on the fringe now, certainly my 'out till 5 am' days of my twenties are behind me. So in essence, yes. Though every year is different in a myriad of ways. Like, did you know in 2017 they shut a cafe that I really like? Wounder.
Tell us a bit about your podcast National Treasures.
National Treasures is a podcast that I do with Laura Lexx where we go on lovely days out. We both got a bit sick of the amount of heavy hitting, big topic podcasts that felt heavy to listen to so thought 'oh I bet people would love a podcast of a walk around a stately home' and to be fair to us, we've been proved right. And, by a stroke of pure luck, series 4 is being released at the start of August, and you can download it where ever you get your podcasts.
Are there any other shows you're looking forward to seeing in Edinburgh?
Oh tonnes. Rachel Fairburn, Glenn Moore, Maisie Adam, Rich Wilson and Josh Pugh. But of course if they don't also recommend me, then I will take my opinion back.
Photo credit: Ed Moore
Sponsored content