EDINBURGH 2018: Access At The Edinburgh Festival Fringe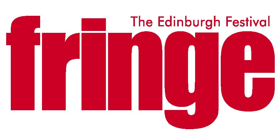 BroadwayWorld spoke to the team at the Edinburgh Festival Fringe to find out how accessible the world's biggest arts festival is.
What is the booking process like for access tickets, and what kind of assistance can be arranged?
The Fringe Society works with venues to support audiences and artists with accessibility needs. In 2011, we introduced an access bookings team to provide a one-to-one booking service for audience members with a disability. Our access bookings team maintains a database with access information on venues and spaces at the Fringe, enabling audience members to make informed choices.
If you require a personal assistant (PA) to help you attend the Fringe, you are entitled to a complimentary PA ticket. Wheelchair users requiring a PA ticket should phone 0131 226 0002, contact the team on accessbookings@edfringe.com or by text message on 07860 018 299. All our customer service staff are trained by our access bookings team, meaning audiences don't have to seek a specialist to help them book shows.
As well as booking a wheelchair space, or personal assistants, customers can book captioning units, find out more information about BSL interpreters, or ensure they get early access to a venue by contacting the access bookings team in advance, who will make sure the venue knows what to expect.
You can find information on venue accessibility by visiting the venue index or using the advanced search to filter shows by accessibility. This allows you to see which shows are in venues that have level access, audio enhancement, wheelchair access, and accessible toilets.
If you are interested in shows which offer captioning, signed performances, audio description or relaxed performance, you can search for these using the advanced search function on edfringe.com. This will give an overview of which shows are offering these performances. Find specific dates here.
Alternatively, if you find a show you would like to see, either online or in the printed programme, look for the access icons next to each entry. Please note that although shows may have many performances during the festival, the accessible performances are only on the dates listed here. This information is continuously updated by our team in the run up to the festival.
Who can request access tickets?
Anyone with an access requirement is welcome to request access tickets. We don't ask for evidence, and a free personal assistant ticket is available to anyone who requires it.
The Access Bookings Service is available to anyone who:
- requires specific accessibility information for each venue
- requires extra assistance when at the venue
- has a specific seating requirement
- is a wheelchair user
- requires a complimentary personal assistant ticket to attend a performance
- needs to book accessibility services e.g. hearing loop, audio description, captioning units or seating in relation to the location of the BSL interpreter
Details for 2018 ticket collection points are listed here.
Do all venues have lift access?
No. Fringe venues are a mixture of permanent year-round venues, and temporary pop-up venues. Some are built especially for the Fringe and some adapt existing spaces. Many venues will have more than one performance space, with lift access to some parts of the venue but not all. We estimate that just under half of spaces at the Fringe are wheelchair accessible.
If not, what provisions are made?
We encourage venues to offer level access where possible, whether through lift access or ramps. We collect information from venues on what sort of level access is provided to each space and make this available to the public through our access bookings team and our website.
Are there any complications with access requirements if a venue requires a very quick audience turnaround?
No - Fringe shows don't run back to back. There's time for each company to get in and get out. We're not aware of any complications.
Are there designated access seats in venues?
Some venues do this, but most of the time there's not designated seating for audiences. If customers with a sensory requirement would like to sit in a particular place, they can arrange this in advance through the Fringe Access Bookings team. Most venues reserve space for wheelchair users in the front row.
Are there facilities for storing mobility aids during a show?
Arrangements for storing mobility aids varies from venue to venue. Customers should contact the Fringe Access Bookings team to check the arrangements for the venue they would like to attend.
How would someone find out if a show has BSL, audio loop or subtitles?
We ask venues when they register if they have audio enhancement facilities, which includes audio loops, as well as infrared enhancement systems. Customers can find shows that have audio enhancement using the advanced search facility on tickets.edfringe.com.
To find out if a show has BSL interpretation, audio description, captioning or relaxed performances, customers should look at our accessible listings page.
Is there anywhere to find more details of a show and whether it has flashing lights or sudden loud noises?
Yes, this information is all given in the warnings section, which is displayed with the show listing on our website. These warning will also be printed on individual tickets where possible.
How accessible is Edinburgh as a whole during the Festival? What is recommended for getting around the city?
The Fringe Society works to make sure that the Fringe is as accessible and inclusive as it can be. We have long been committed to listening to the access needs of our audiences, performers and our wider community, and work continuously to improve the accessibility of our venues and Box Office. That could be through assisting venues to achieve our Venues Access Award, or providing support to companies to offer audio description, sign language interpretation, captioning or relaxed performances.
The city of Edinburgh is one of the Fringe's biggest assets, but also presents one of its biggest challenges. Its medieval and Georgian architecture create an immediate physical barrier, which in many cases cannot be altered. Venues for the Fringe often appear in non-traditional theatre spaces, so we work to help venues, performers and audiences improve accessibility where they can.
We encourage participants to include accessible performances to ensure that their shows reach as wide an audience as possible. We are dedicated to making sure that anyone who wants to be part of the Festival can be, whether that's as an audience member or a participant.
Our Venue Access Award, developed in partnership with the charity Attitude is Everything, provides venue managers with a minimum standard of accessibility to aim for and offers different levels of achievement. Venues began displaying Venue Access Award certificates in 2017 and we currently have 10 venues (including some of the largest venues at the Fringe) at at least level one of the award.
In 2017, we also began offering a mobile changing place for Fringe audiences. This is a Mobiloo, the world's first attended, mobile toilet and changing facility for disabled people who can't use a standard accessible loo. This will be parked on the corner of Windmill Street, next to Fringe Central, and open from 10am to 10pm each day of the Fringe.
The Fringe Society has also become an Attitude Champion, working to improve access through set goals. These range from committing to ensuring that Fringe Society organised events are accessible to everyone, to creating an environment that encourages Deaf and disabled people to work and/or perform at the Fringe.
For more information and to book tickets visit www.edfringe.com