BWW Review: THE FALL, Royal Court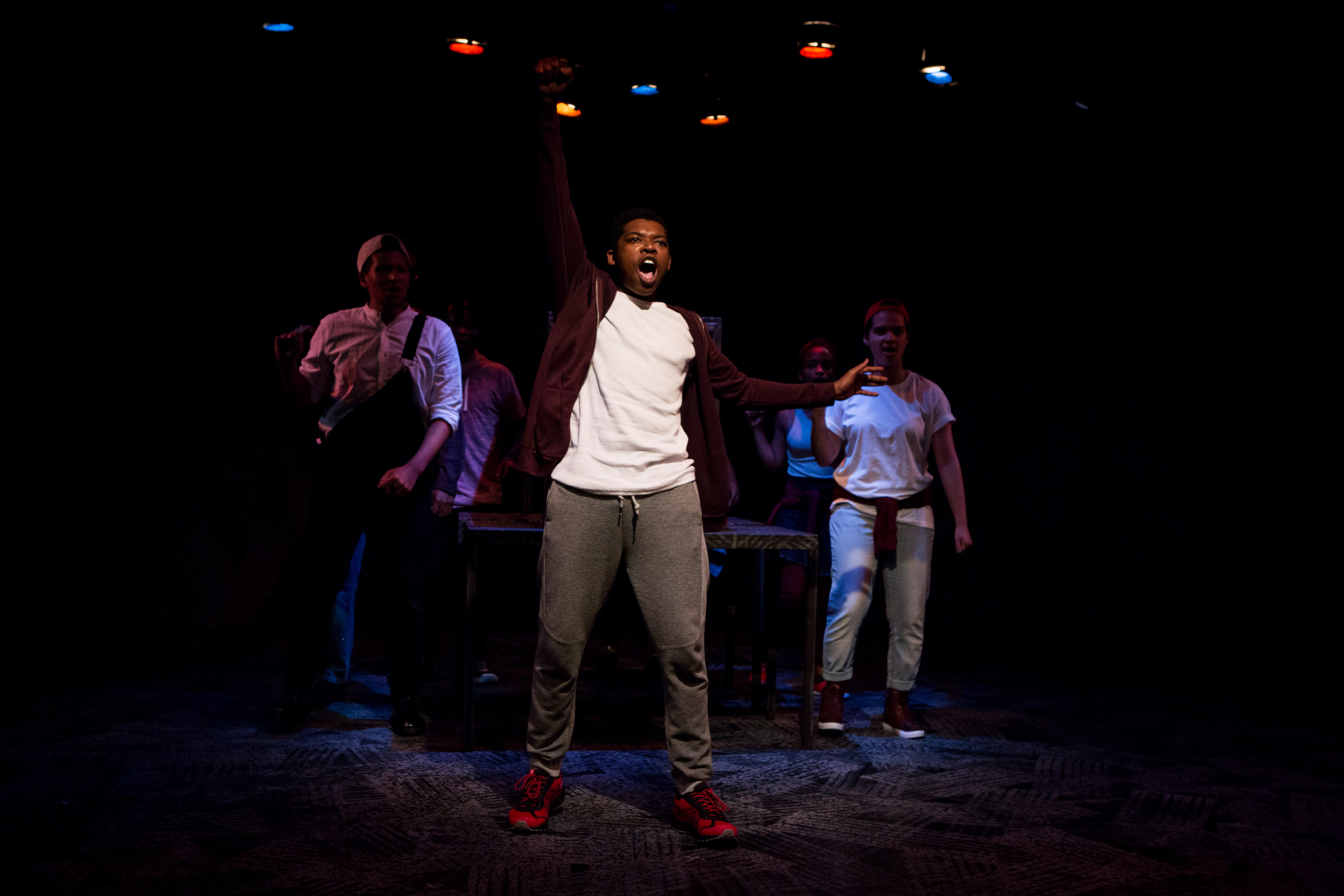 Riding high from their momentous success at the Edinburgh Festival, Baxter Theatre Company bring their award-winning show The Fall to the Royal Court.
As the statue of colonialist Cecil Rhodes was removed from the University of Cape Town, seven students wrote this play. They decided to turn their back on the old formula, and to go through a process of non-conformity.
But what does decolonisation mean to them? Will they have to get rid of their cars, wi-fi and Nike trainers? A revolution proves not to be as easy as first anticipated, and the seven must work together to negotiate their terms and conditions of protest.
There's shouting and lots of stomping around. Chorally the ensemble creates a coalescing musical cacophony, accompanied with harsh whistling and clapping. The company show tremendous dedication to their performance; the stage is alive with a raw energy.
Each cast member offers something unique to the piece, differentiating their distinct characters. One is brave, and another wounded. There's the one who searches, and the one who discovers. There is the young one and the one who perseveres. And finally, there is the light.
The play is about so much more than race. Issues of gender, culture, class and sexuality all intersect to put across the idea of the 'other'. It's not just about being black, but about being queer, non-binary, Muslim, female - all are just as important. It's about putting your life on the line each time you step out of the door.
The play offers no solutions, and instead documents the shared experiences of the activists of the time. But The Fall isn't just a play. It's a chant. A call to action. A battle cry. A fight. A protest. It is a movement of liberated thinkers and well deserving of every glowing review it receives.
Make sure to catch this show before it ends.
The Fall at the Royal Court until 14 October
Photo credit: Oscar O'Ryan