BWW Review: SUPER DUPER CLOSE UP, Yard Theatre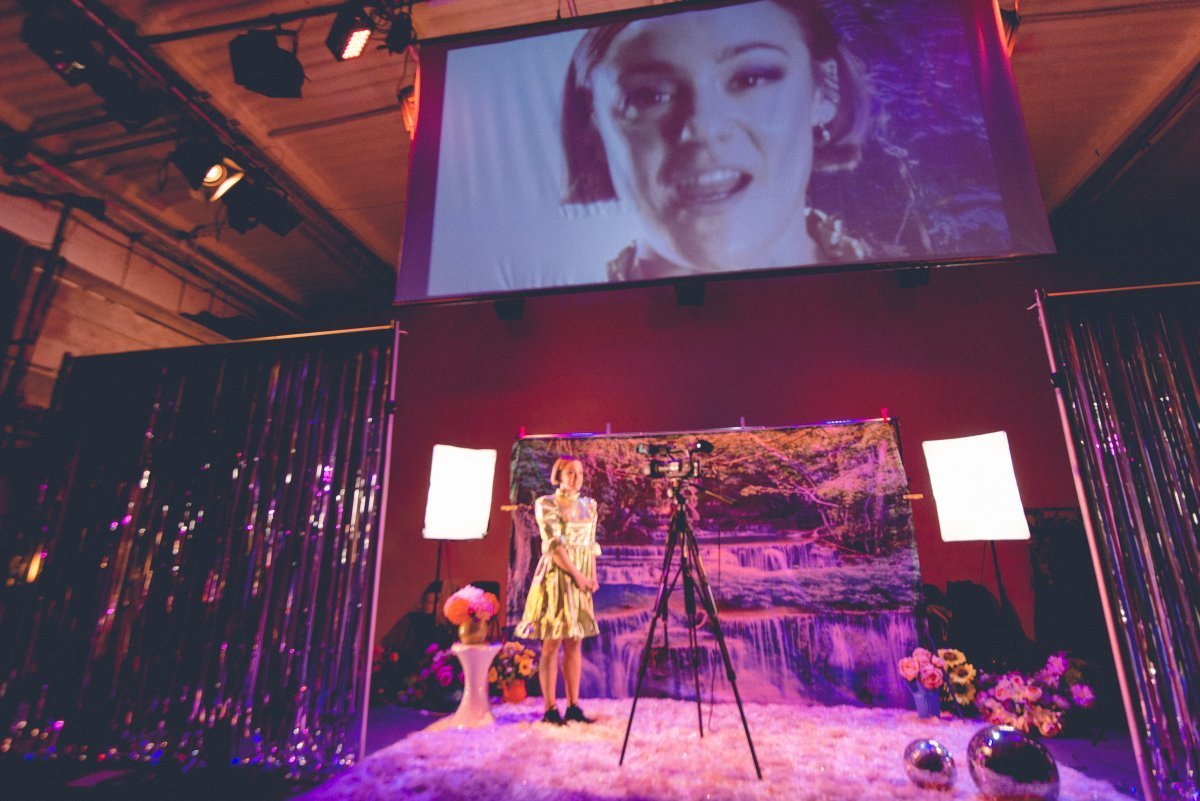 Made in China present their solo show about anxiety. In it Jessica Latowicki performs a monologue that quickly descends into chaos. The text, which has been dramaturged by Tim Cowbury, is a mixture of fun, comedy and intense emotion. It's solid, if a little too long, but does well to get across the point.
Like anything the Internet has its pros and cons, which Latowicki investigates, sending her into a downward spiral of click bait and infinite possibilities. Starting off monotone and stiff, her performance turns increasingly animated and erratic as she descends into the dark web.
There's talk of weddings, Alzheimer's and the Holocaust. It's all a bit mad. However, nothing ever feels too much as Latowicki keeps us engaged, producing a brilliant character that intrigues. She is also very relatable - we all have these internal monologues happening in our heads on a day-to-day basis.
The show deals with lots of things that are 'on trend' to talk about these days (mental health, female objectification, social media etc). Therefore the material teeters on the edge of things you've seen before; however the overall creation of the whole piece allows enough uniqueness to shine through, resulting it being very watchable and not dull.
The billing of it being compared to a "Lynchian ride" is certainly appropriate, seeing as a lot of the piece is filmed live and then projected onto the stage. It allows us to get a (super duper) close up of Latowicki's actions. Emma Bailey's set is lots of fun to look at with all its colour. And her exciting, creative eye is also represented in Latowicki's disgustingly beautiful, shiny green dress. It's tacky, in all the best ways.
With lots of innovation, Made in China have created an angry, delicate, glitzy and agonising attack on the gendered misrepresentation that exists within society.
Super Duper Close Up at Yard Theatre until 24 November
Photo credit: John Hunter