BWW Review: MISTERO BUFFO, The Print Room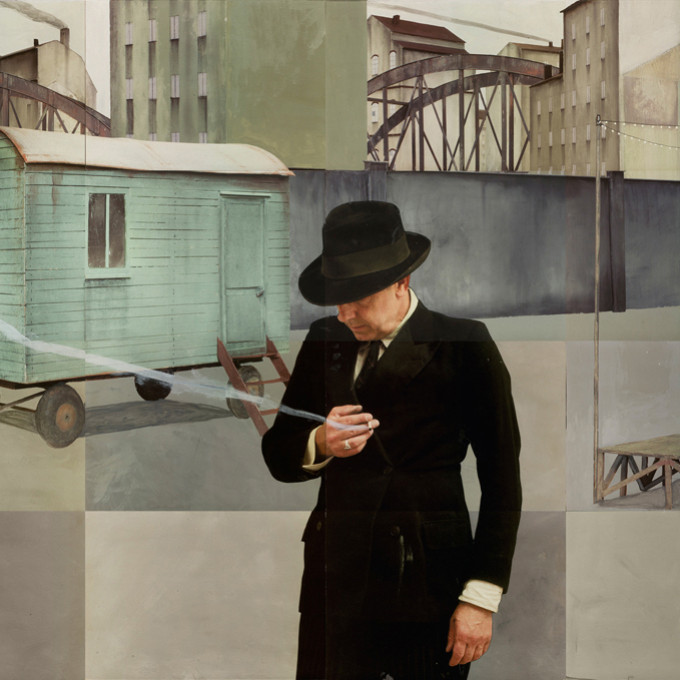 Pure Italian theatre tradition finally lands on the stage of The Print Room in the second (and last) day of the Italian Theatre Festival with Dario Fo's Mistero Buffo, directed by Eugenio Allegri and performed by Matthias Martelli. The series of monologues taps into popular tradition, drawing from Biblical apocrypha and becoming a satire of modern times.
Dario Fo's chef d'ouvre is classically presented on a bare stage with the actor wearing black and speaking in various Northern-Italian dialects fused into Grammelot, a mixture of exceptionally coherent onomatopoeic sounds. At the very start of the show, Martelli calls on the audience to open their minds and use their imagination, as he won't have any props and will have to jump from character to character.
He is a natural-born entertainer as he creates a colourful universe of irreverent and blasphemous religious situation. He energetically takes his crowd to the Wedding of Cana, explains Boniface VIII's nastiness, and baby Jesus' hilarious first public miracle without breaking a sweat. He becomes archangels, drunkards, God and more seamlessly through desecration and hilarity.
Focal point of the piece is the deep awareness of a common popular culture that unites people but needs to be de-mystified. Allegri and Martelli modernise the retelling with jabs at Italian politics and Brexit, succeeding in bringing Fo's magisterial study of humanity to 2018. Allegri puts Martelli and Fo's words centrestage, avoiding any gimmicks and distractions that could cause the attention of the public to stray. The soul of the piece is vivid in its simplicity and the actor gives a definitive performance of the work.

Related Articles View More UK / West End

Stories

Shows
Cindy Marcolina is a reviewer for BroadwayWorld.com, a script reader, and a huge supporter of new work. She's also usually the one wearing red glasses (read more...)