BWW Review: HEAD-ROT HOLIDAY, The Hope Theatre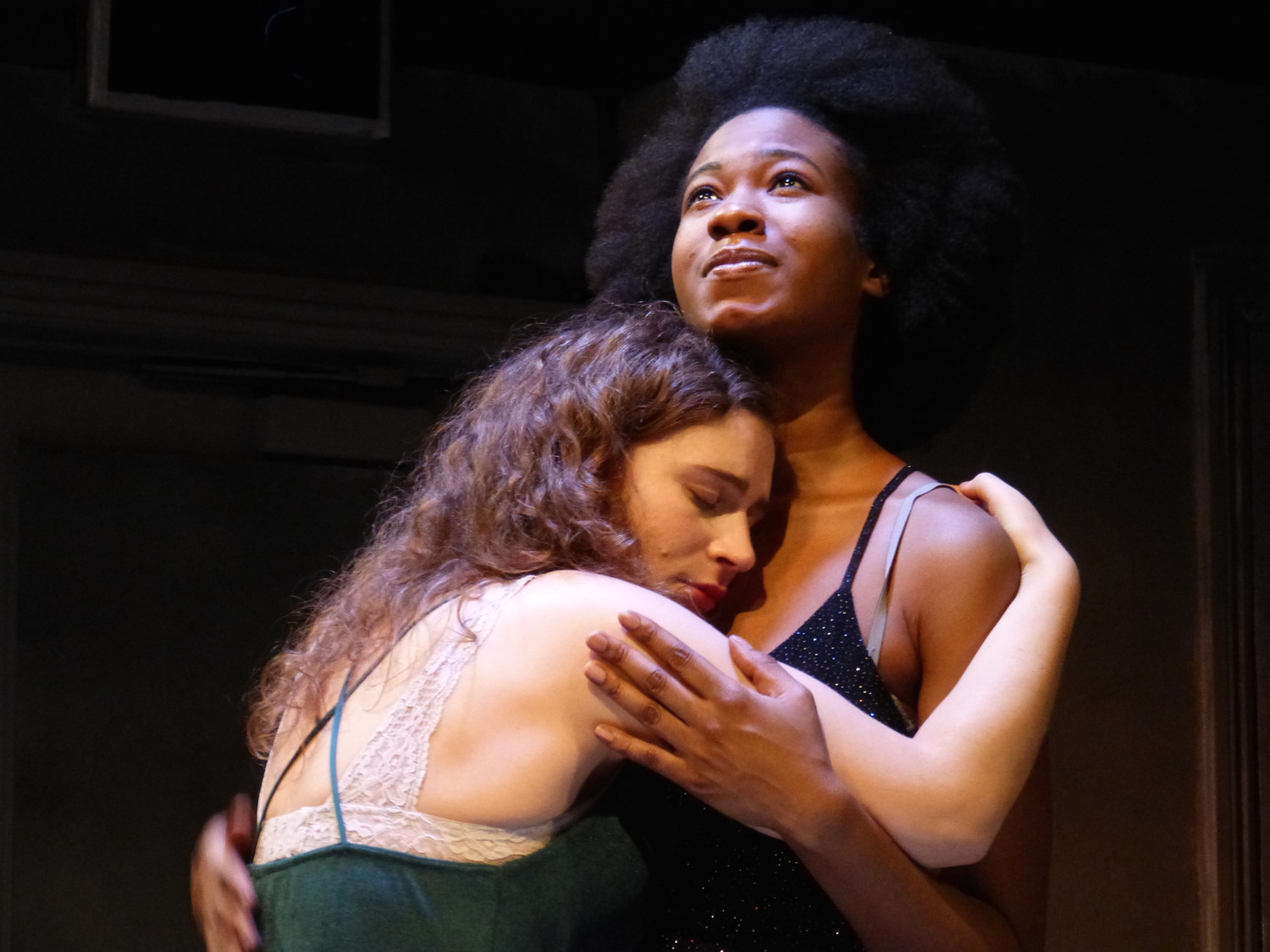 It's December 1991 and in a 'special hospital' Ruth (Emily Tucker), Claudia (Evlyne Oyedokun), and Dee (Amy McAllister) are gearing up to celebrate the holidays by demonstrating how well-adjusted they've become. They know that bonding with rapists and other male convicts at the Christmas disco could be used by the parole board to back their early release.
However, it's not that easy. Abusive staff with no experience and less-than-understanding nurses are there to take over the women's lives, who are treated like children and unfairly punished with neglect and seclusion. Written by Sarah Daniels in 1992 and first staged by Clean Break - a theatre company whose aim is to give a voice to women in the criminal justice system - Head-Rot Holiday hides its deeper, darker significance under a coat of light-hearted humour.
The play explores the definition of mental illness highlighting the fallacy of the system and tackling the denial of support and proper care laterally. Daniels' script brings the performative act of femininity into the conversation too, explaining very simply and effectively how conforming to the dictates of society makes the lives of the inmates easier, to an extent.
Director Will Maynard sets the pace nimbly as he entertains the crowd as well as puts them before the harsh and alarming reality of Head Rot Hotel - the nickname given to the hospital. The actresses swap between nursing staff and patients, giving all their roles distinctive features and initiating the public to the circle of abuse subtly from the very start.
The three deliver top-notch performances with impressive chemistry. Tucker is refined as she takes hold of the show and stuns with meticulous precision and extraordinary depth; she is unrecognisable in her tone and bearings as she moves between the strictness of the nurse and Ruth's mental struggles.
McAllister uses her characters Dee and Jackie's penchant for comedy to her and the show's advantage. She becomes the catalyst for its comedic side with both her roles, single-handedly keeping it light and airy. Oyedokun lands, instead, with a paramount message of fairness, piercing the veil between society and the establishment.
The company effortlessly juggle complex subjects and irony, introducing women who are products of their environment rather than girls gone bad. With Maynard's direction and the contribution of the brilliant team, Head-Rot Holiday is a valid example of a Christmas show that makes people reflect.
Head-Rot Holiday runs at The Hope Theatre until 22 December.
Featured This Week on Stage Door
Shoutouts, Classes, and More from Your Favorite Broadway Stars