BWW Review: ARISTOCRATS, Donmar Warehouse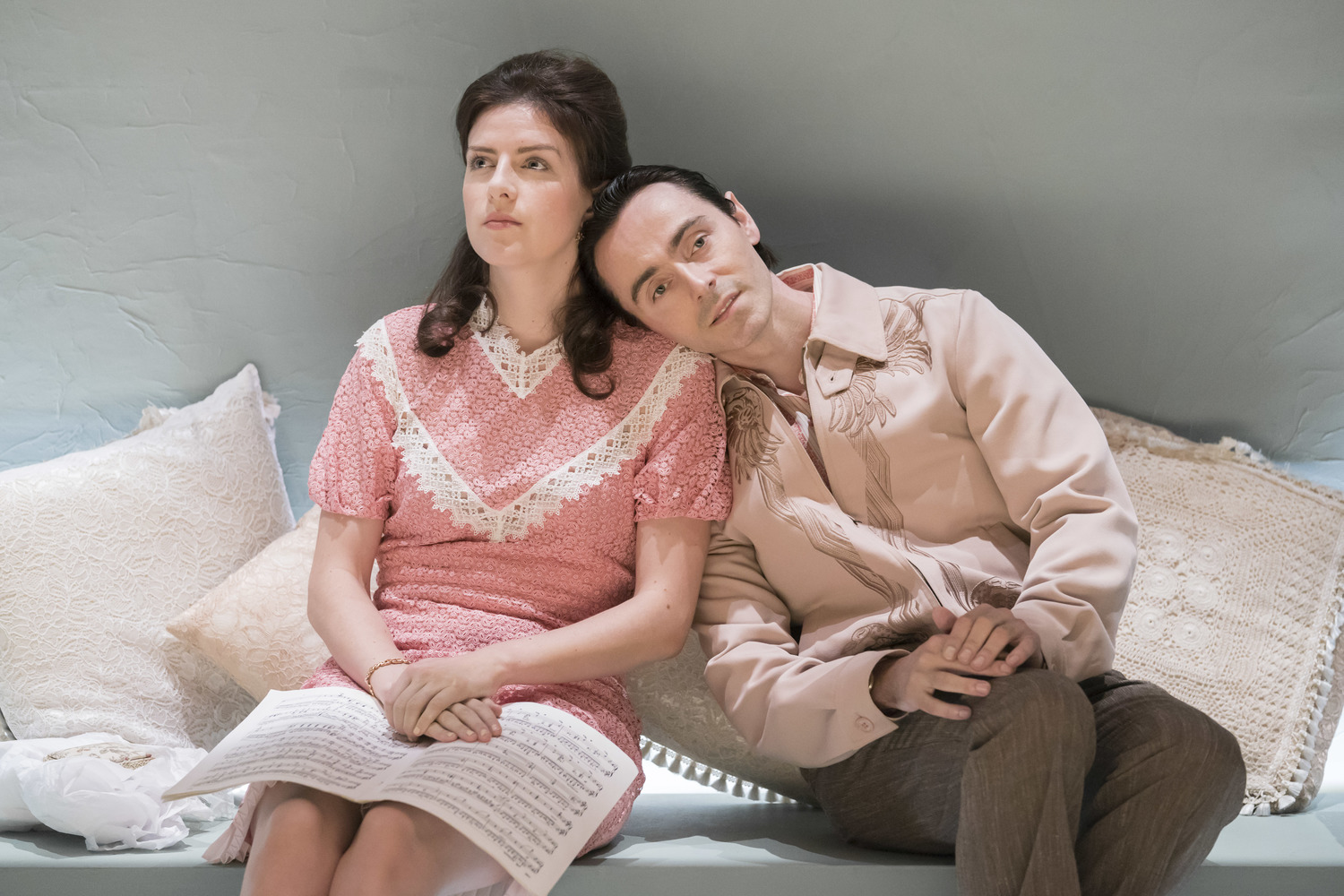 Brian Friel's Aristocrats have moved into the Donmar for the late summer. The aristocrats in question are four of the O'Donnell siblings (with another absent in Africa), reuniting at their childhood home Ballybeg Hall at a time when their father is seriously ailing and one sister Claire (Aisling Loftus) is about to marry a significantly older man.
A visiting American academic, Tom Hoffnung (Paul Higgins), is also present, researching a planned book on the rarity of Catholic-owned 'big houses' - the vast majority being owned by Protestants.
The Hall, and their (largely off-stage) father, are shadows of their former selves, and together with a (literally) peeling green wall provide the simple backdrop for a gently-paced tale. And therein lies the main issue (for me at least) with this production: although things do of course happen and relationships are examined, it feels like slightly less than the sum of its parts.
Hoffnung, through his conversations with the siblings, is used mainly as a device to draw out some nuggets of family history. However we're left wondering how much of it - in particular the seeming flights of fancy about famous faces shared by only son Casimir (David Dawson) - is actually true. In a way, I found the programme notes on the history of big houses in Ireland more engaging and enlightening than much of the on-stage action.
The design (Es Devlin) and directorial (Lyndsey Turner) choices are both somewhat sparse, reducing the number of potential hooks to draw in the audience. The voiceovers at the start of each act - the script stage directions? - also feel like a slightly strange choice.
All of that said, the sparse stylistic elements do allow the performances to shine. The main standout is Dawson's Casimir, whose almost constant, twitching presence provides the strongest glue to hold the play together. And whilst his tales of famous faces who may or may not have spent time at Ballybeg Hall bring some levity to proceedings, he also shows both fragility and self-awareness of his 'otherness' that succeed in giving you a punch to the gut.
Eileen Walsh pitches Judith, the long-suffering elder daughter who has been looking after both the Hall and their father, as stoic but peppered with a hint of desperation about the future of the family home. Elaine Cassidy's Alice is an ethereal, high-functioning drunk, whilst Loftus' Claire, using both piano playing and medication to control her depression, also shows some nice nuances of character.
For me, the performances saved the evening, doing just enough with Friel's words to give me something to cling to. But then perhaps a hard week in my day job had worn me down to the point of needing something a bit more punchy. So if Friel - or Irish family drama more generally - is your sort of thing, I'm still certain that Aristocrats will appeal.
Aristocrats at The Donmar Warehouse until 22 September
Photo credit: Johan Persson