Emma Watkins
Emma is based in London and possibly spends too much time in the theatre. As well as being part of the UK reviewing team for Broadwayworld.com, she has her own blog, She Sees Shows.
MOST POPULAR ARTICLES
LAST 30 DAYS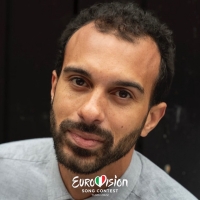 Interview: Matthew Xia on judging Eurovision and his future projects
Posted: Jun. 22, 2022


LAST 365 DAYS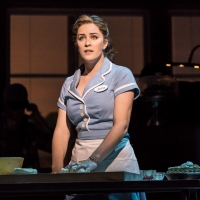 BWW Review: WAITRESS, UK & Ireland Tour
Posted: Sep. 8, 2021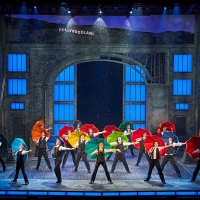 BWW Review: SINGIN' IN THE RAIN, Sadler's Wells
Posted: Aug. 6, 2021


BWW Review: BAGDAD CAFE, Old Vic
Posted: Jul. 29, 2021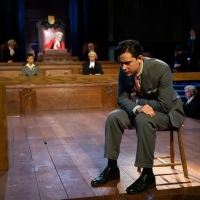 BWW Review: WITNESS FOR THE PROSECUTION, London County Hall
Posted: Apr. 28, 2022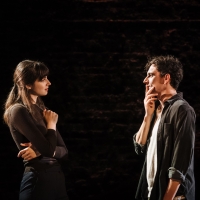 BWW Review: LOVE AND OTHER ACTS OF VIOLENCE, Donmar Warehouse
Posted: Oct. 18, 2021


Eurovision 2022 – the ones to watch
Posted: May. 9, 2022


Eurovision 2022 - Superstitions and good luck rituals
Posted: May. 10, 2022


Interview: Director Matthew Xia on the surprise of judging Eurovision and his future projects

June 22, 2022

When theatre director, DJ and composer Matthew Xia was approached to be on the UK's jury for the Eurovision Song Contest this year, nobody was more surprised than him. We caught up with him to chat about his experience of judging the Eurovision Class of 2022, as well as his future projects.
---
BWW Feature: EUROVISION 2022 – The ones to watch

May 9, 2022

The 2022 Eurovision Song Contest is taking place in Turin, Italy on May 10, 12 and 14. We point out a few of our 'ones to watch' this year. Whatever your musical taste, you'll find something to entertain, delight and maybe even surprise!
---
BWW Feature: Eurovision 2022 - Superstitions and good luck rituals

May 10, 2022

It's time for the 2022 Eurovision Song Contest! During the intensive rehearsal period, we asked some of this year's artists whether, like many theatrical performers, they have any superstitions or pre-performance rituals to calm their nerves or bring them good luck on stage.
---
BWW Review: WITNESS FOR THE PROSECUTION, London County Hall

April 28, 2022

A great new cast has just taken to the stage in Agatha Christie's Witness for the Prosecution. Settle in, pay close attention and you'll soon be wrapped up in trying to work out who's guilty.
---
BWW Review: LOVE AND OTHER ACTS OF VIOLENCE, Donmar Warehouse

October 18, 2021

Love and Other Acts of Violence is a pretty dark and uneasy evening. It's effectively staged and the performances draw you in with their intensity, but as a whole it doesn't quite click into place.
---
BWW Review: WAITRESS, UK & Ireland Tour

September 8, 2021

Waitress is off on a UK and Ireland tour, kicking off at the New Wimbledon Theatre. Jenna, waitress and pie creator extraordinaire, unexpectedly finds herself pregnant. But will this unwanted twist keep her tied down in a bad relationship or give her the chance to break free?
---
BWW Review: SINGIN' IN THE RAIN, Sadler's Wells

August 6, 2021

The two main supporting roles steal the show, along with the spectacular set-piece choreography. The big showstopper remains the title number, which has become one of those modern iconic stage moments that any theatre fan should see.
---
BWW Review: BAGDAD CAFE, Old Vic

July 29, 2021

It's a beautiful thing for the theatre community to be able to be together and connect again. And connecting, in a human sense, is the key theme of Emma Rice's production of Bagdad Cafe.
---
BWW Feature: Sing Out For Eurovision 2021

May 17, 2021

This month sees the return of the Eurovision Song Contest, taking place in Rotterdam following its cancellation last year due to you-know-what. Eurovision fans are already beside themselves with excitement after waiting 24 months for a contest, but here are a few curiosities that might pique the interest of the more casual viewer – or even the uninitiated – to tune in to this year's three live shows, starting May 18.
---
BWW Review: ABBA: SUPER TROUPERS – THE EXHIBITION, The O2

December 8, 2019

Chances are that even if you aren't a fan of pop music, you could sing along to more than one of ABBA's hits, and you've almost certainly busted a move or two to Dancing Queen. Now fans and the semi-curious alike can visit London's O2 to see an exhibition exploring the band's history...
---
BWW Review: GRACELAND LIVE, Shepherd's Bush Empire

October 16, 2019

Fans of Paul Simon, and in particular his groundbreaking album Graceland, are in for a touring treat this autumn. New York-based musician Josh Turner, his band and the South African Cultural Choir, are taking a show on the road that recreates the entire album, in all its glory...
---
BWW Feature: The CURIOUS INCIDENT of the Schools Theatre Tour

October 1, 2019

BroadwayWorld recently attended the launch of the National Theatre's schools tour of The Curious Incident of the Dog in the Night-Time. Read on to find out what we, the students, and the book's author Mark Haddon thought about the experience...
---
BWW Review: THE SECRET DIARY OF ADRIAN MOLE AGED 13¾ - THE MUSICAL, Ambassadors Theatre

July 4, 2019

The phenomenon of Adrian Mole and his diaries has just rolled into the West End in musical form. It's a show full of 1980s vibes, with at its hear the core themes of growing up: lovelorn teens, acne, and stealing lunch money.
---
BWW Review: JOE STILGOE – THE HEAT IS ON, Ronnie Scott's

July 1, 2019

Joe Stilgoe is back with his new album, The Heat is On, breathing new big band life and swinging verve into some surprising 1980s hits. He launched the album with a short residency at the legendary Ronnie Scott's in Soho, backed by an exceptional 16-piece big band.
---
BWW Review: THE HUNT, Almeida Theatre

June 28, 2019

The Hunt (based on the 2012 Danish film by Thomas Vinterberg and Tobias Lindholm) is a tense, uncomfortable watch, due both to the subject matter and the production. A false accusation against a teacher quickly spirals out of control, making for an uneasy but affecting evening at the theatre.
---
Eurovision 2019: The Ones to Watch

May 12, 2019

In case you don't already know, it's Eurovision time! This year, the annual song contest that brings together acts from across Europe (and beyond) is taking place in Tel Aviv in Israel. Here, we bring you a sneak preview of some of the songs to look out for when the contest hits screens around the world on 14, 16 and 18 May.
---
BWW Review: WEST END EUROVISION, Adelphi Theatre

April 29, 2019

West End Eurovision does exactly what it says on the tin: casts of West End musicals compete by performing past Eurovision songs to win over juries of their peers and the live audience. But despite it being a one night only event, this isn't throwaway, or thrown together...
---
The Old Vic Acts To Improve Access and Loo Provision

April 24, 2019

London's Old Vic, in its 200th year, launched a public fundraising campaign to modernise facilities for its audiences. Now that the first phase of £3.3 million construction and redesign works are well underway, we went along for a quick hard hat tour to see how it's all going.
---
BWW Review: A GERMAN LIFE, Bridge Theatre

April 16, 2019

Having been away from the stage for 12 years, Maggie Smith has returned in exceptional style in Christopher Hampton's A German Life. It's an almost 2 hour monologue, in which Smith recounts a life story as if to a long-lost friend visiting for afternoon tea.
---
BWW Review: THE GRAND EXPEDITION, Secret Location

February 28, 2019

Gingerline was founded by food and drink enthusiasts who aim to create the ultimate - immersive - dining experience. To say too much more would spoil it, but you can expect a secret location, a delicious five-course culinary journey, and a few bits of non-stressful audience participation...
---