BWW Review: 3WOMEN, Trafalgar Studios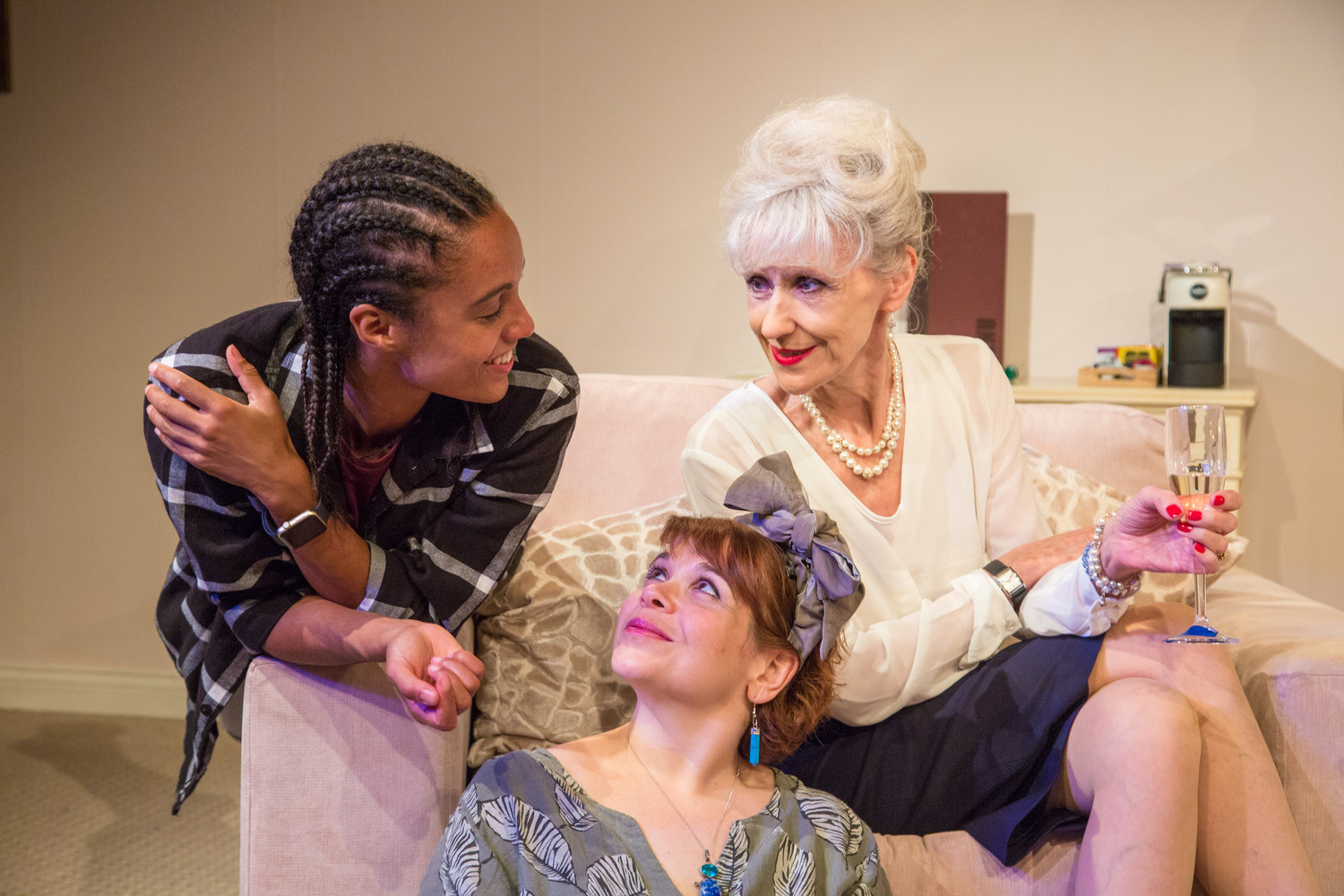 Katy Brand makes her playwriting debut at Trafalgar Studios with 3Women, a supposedly progressive play which unfortunately falls into the pit of problematic feminism. Written with the right spirit and presenting a very tongue-in-cheek script with plenty of funny one-liners and biting characters, the play doesn't rise up to the occasion.
Three generations reunite the day before Suzanne's (Debbie Chazen) wedding. The bride-to-be, her mother Eleanor (Anita Dobson), and her daughter Laurie (Maisie Richardson-Sellers) discuss their lives and sharpen their claws during an alcohol-filled and emotional rollercoaster.
Regrettably, Brand's preachings of feminism and progression don't actually show in her piece. Her characters are ultimately so engulfed into the patriarchal system that they hardly pretend to be something else. It's a shame, really, as the text is sharp and quick. Humour and depth are interwoven in roles that step away from flatness only when it comes to getting at each other.
Upper-middle class bitterness mixes unashamedly with their dysfunctionality, but the acting is truly outstanding and goes beyond the cattiness of the parts. Dobson shines and succeeds in stealing the spotlight at all times. She's perfectly and viciously British, full of regrets, and initially unwilling to own up to her past mistakes. The actress' comedic timing is immaculate, and the opposing dynamic with Chazen makes her delivery blossom.
Richardson-Sellers brings a young and carefree vibe to the production, and - although her character is created with the societal image of a millennial instead of being a multi-dimensional entity - she's got spunk. Chazen gorgeously erupts out of a ball of anger and frustration, but is choked by the limitations of the script.
Director Michael Yale takes on another family play after Late Company but doesn't manage to save the show from itself. It lacks a certain quality of feminist sensitivity, leading the characters onto taking a leap that doesn't land anywhere. They start a conversation and begin a development but all of a sudden take a u-turn and go back to where they were, denying themselves an actual growth.
Brand's intentions are commendable and her writing is certainly deserving of praise, but it's not enough to create a well-rounded discussion on feminist matters.
3Women runs at Trafalgar Studios until 9 June.
Photo credit: Charlie Round-Turner