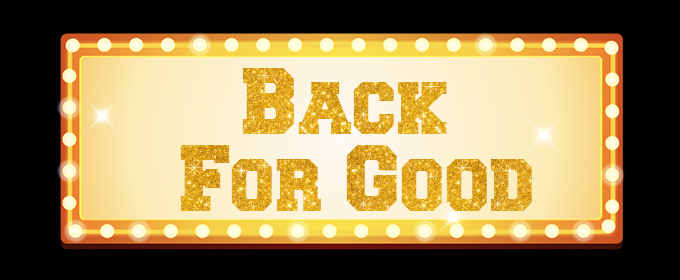 BACK FOR GOOD: Which Shows Do You Want To See Revived?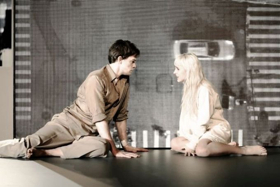 In our new series, BroadwayWorld UK writers nominate the shows they'd love to see revived!
One of my favourite things about theatre is its constant evolution, and the almost unfathomable production of so much original work year on year.
Discovering new writing is a thrilling experience; by and large, it feels like we're going through a bit of a golden age at the moment, particularly in terms of plays.
However, this comes at a price. In order to keep bringing new shows to the stage, we have to lose them at a regular pace - and sometimes their runs just aren't long enough for you to get your fill. Or, like me, you didn't get into theatre as early as others, so you constantly come across things that you wish you could've seen (before you even think about the classics).
So when it was announced that Chicago was returning to the West End, it got me thinking about the shows that I'd love to see revived, if new shows and transfers from Broadway were off the table.
1. Lazarus
First performed at the New York Theatre Workshop in November 2015, less than a year later it transferred over to the purpose-built King's Cross Theatre in London for its UK debut.
Tragically, the show's co-creator David Bowie unexpectedly died just as the New York run was coming to a close, so he didn't get the chance to see his work performed in his home town; though knowing what he was going through behind the scenes only made watching the show more poignant.
As you might expect from David Bowie, it's far from your typical jukebox musical - more like a work of art. Bowie's music combined with Enda Walsh's writing, and the creativity of Ivo van Hove, Tal Yarden and Jan Versweyveld (not to mention a perfectly cast company of actors), took musical theatre to a completely new level.
A new German production has recently opened in Düsseldorf, and a virtual reality concept was tested out at the V&A last year, but I'd love for Lazarus to make a return to London - whether in a new temporary theatre for another limited run, or somewhere with the potential for an extended stay. There's no denying the demand isn't still there.
2. The Beaux' Stratagem
When I went to see this George Farquhar play at the National Theatre back in 2015, I'd never seen any Restoration comedy before. From the very beginning, Simon Godwin's production had me completely hooked, and it's still one of the funniest shows I've ever seen.
Every element was spot on: Lizzie Clachan's set design transformed the Olivier stage, and the double act of Samuel Barnett and Geoffrey Streatfeild was impeccable. There was singing and dancing (who could forget "A Trifle"?) and just enough audience interaction to add a little something to it.
Sadly, there isn't usually a chance for an extension at the National and transfers from the Olivier to the West End are practically unheard of - the most you can hope for are encore screenings of NT Live. But as Amadeus has returned, and Follies is set to do the same in 2019, I can't help but hope for this play to be remembered too.
3. Sons of York
It's been a bit of a bumper 12 months for James Graham; I could easily have chosen any of his recent plays for this list. Instead, I found myself reading about another of his "modern history plays" that was performed at the Finborough Theatre back in 2008.
Sons of York is set in Hull in 1978, just as the Winter of Discontent is about to take its toll. I can't imagine a more pertinent time to revive this one, given the continuing politically charged atmosphere. It's now 40 years since that winter and 10 since the original production.
I didn't see it the first time round, so from a personal point of view, as a fan of Graham's work, I'd love to be able to rectify that - and it seemed to be pretty well received at the time, so it wouldn't be too much of a risk to bring back. Plus it would fill a James Graham-shaped hole in the calendar while he gets round to writing a few more!
4. Dead Dog in a Suitcase (& other love songs)
I was first introduced to Kneehigh just a couple of years ago when I also made my first trip to Shakespeare's Globe. Since then, Emma Rice and her former company have exerted a significant influence over my theatregoing.
As well as frequenting the Globe, I've travelled far and wide for Kneehigh's most recent productions (including New York last year), and I'm desperately trying to catch up on their previous shows.
Dead Dog in a Suitcase is a reworked version of John Gay's The Beggar's Opera, written by Carl Grose and with music from Charles Hazelwood. First seen four years ago at Liverpool Everyman, it's as good a time as ever to be telling a story of corruption and injustice.
It would be fantastic to give it a London base (perhaps at Trafalgar Studios, where Grose's current work, The Grinning Man, is in residence), but a new tour would be equally welcome - and if any of the original cast could get involved too, that would be the icing on the cake.
5. Imogen (Cymbeline renamed and reclaimed)
Talking of Emma Rice and the Globe, you couldn't make much more of a statement than Matthew Dunster's reimagined version of Shakespeare's Cymbeline. Not only did this show prove how flexible the Bard's works can be, but it showcased an incredibly diverse and youthful cast, in turn introducing a new audience to this 17th-century play.
It certainly wouldn't be out of place somewhere like the Bridge Theatre - judging from its first two productions, it's an incredibly dynamic space which could surely be adapted to suit the needs of a new run of Imogen.
The show only had a month at the end of the Wonder Season (doing great work to raise funds for Generation Arts), and such a vital piece of theatre deserves to be seen by more people. Bringing it back, and in an indoor venue, would surely see to that.
6. Backbeat
In part influenced by my first trip to Liverpool, where I obviously went on a bit of a Beatles pilgrimage, I'd love to see the return of this show, having missed out on its last London run at the Duke of York's Theatre in 2011-12.
Based on Iain Softley's 1994 film, it looks at the band's early days spent in Hamburg - particularly focusing on "fifth Beatle" Stuart Sutcliffe and his relationship with German photographer Astrid Kirchherr.
David Leveaux's production wasn't the biggest critical success, but that doesn't stop me from being curious - and, as fun as the likes of Let It Be and Rain are, it would be nice to see a show about The Beatles rather than just concerts.
Let It Be is making a welcome return on the touring circuit later on this year, so wouldn't it be good to get another Beatles comeback in the offing? 2020 will see the 60th anniversary of the band's first gig in Hamburg, should a tie-in be needed... I'll be waiting for the announcement!
Which shows do YOU want to see revived? Let us know!
Photo credit: Johan Persson
Related Articles