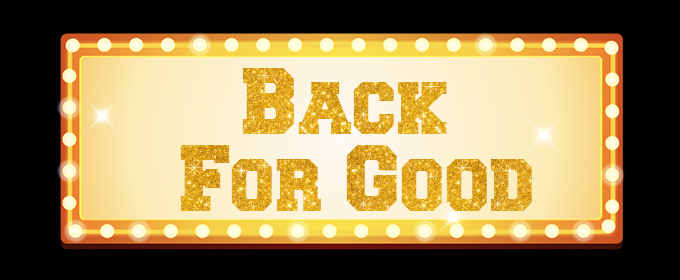 BACK FOR GOOD: PASSION PLAY Is Aching To Be Revived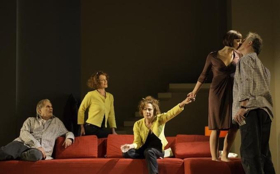 In our new series, BroadwayWorld UK writers nominate the shows they'd love to see revived!
The themes of marriage, fidelity and betrayal are as old as theatre itself. In this respect, there is little that initially seems fresh in Peter Nichols' blackly comic Passion Play.
Written in 1981, it came after Harold Pinter's Betrayal in 1978 and was followed by Tom Stoppard's The Real Thing in 1982. All these plays explore the emotional detail of these themes - but Nichols addresses them in a unique and powerful way.
Eleanor and James are a happily married, middle-aged couple. When James finds out that Kate, one of Eleanor's girlfriends, finds him attractive, he decides to embark on an affair with her.
Kate is half his age and very attractive. Betrayal ensues and the marriage is strained to breaking point. So far, so standard. What is clever is Nichols' use of two other actors as the alter egos of James and Eleanor, Jim and Nell, who portray the internal thoughts and emotions of the characters to devastating effect.
As James returns home at the start of the affair, he tells his wife how much he's missed her, but Jim shows that his thoughts actually recall how far Kate's tongue had pushed into his mouth a few hours before.
One deeply moving scene sees Eleanor finding out about the adultery; she is calm and thoughtful, but Nell delivers all the hidden, emotionally raw grief of a woman deeply betrayed.
I first came across Passion Play many years ago on Radio 4's Saturday Drama during a very long drive to stay with friends. I was captivated by the clever take on conscience, as the married couple have their own internal conversations with themselves.
I saw it on stage for the first time back in spring 2013 and was so absorbed that I returned again before the end of the run. It didn't hurt that the incredible cast featured captivating performances by Zoë Wanamaker, Owen Teale, Oliver Cotton and Samantha Bond.
The production reunited director David Leveaux with Wanamaker for the first time since their Olivier Award-winning collaboration on his superb version of Electra. Wanamaker and Bond were both hypnotising and portrayed the visceral anguish of betrayal.
Bond acted as both a reassuring presence to Eleanor and also as the voice of her deep inner insecurities. Wanamaker showed the emotional investment that Eleanor made in the marriage is too much to give up, even though she is torn by the situation and her own ego. It was a brilliant performance from both actors.
Leveaux's take on the play was so assured that every nuance seemed well considered and carefully constructed. I would love to see how a new, possibly young, director would attack it; there is so much to play with within Nichols' writing.
It might also be interesting to change the genders of the characters around to show a different side of marriage and relationships. The themes are indeed timeless, but it's a brilliantly written, darkly witty and deeply sad play that is just aching to be revived.
Which shows do YOU want to see revived? Let us know!
Photo credit: Johan Persson