Athol Fugard's A LESSON FROM ALOES Comes to Finborough Theatre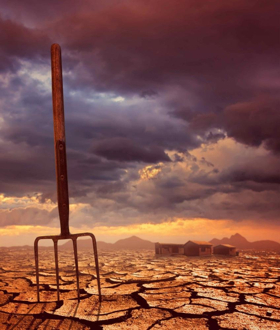 The acclaimed South African/British actor, writer and director Janet Suzman directs the first London production in 35 years of Athol Fugard's A Lesson From Aloes at the multi-award-winning Finborough Theatre, running for a strictly limited four week season from Wednesday, 27 February to Saturday, 23 March 2019 (Press Nights: Tuesday, 5 March and Wednesday, 6 March 2019 at 7.30pm).


In the small backyard of a house in a shabby Port Elizabeth suburb, pots of aloe - the desert plant that can thrive in the most barren soil - bear silent witness to a world where trust has been betrayed and destroyed.

South Africa in the 1960s. Apartheid is at its height. Mandela's ANC has just been banned as a terrorist organisation. Informers are everywhere.

Left leaning Afrikaner Piet and his wife, Gladys, hold a party for their mixed-race friend Steve who has just been released from prison.
But when mistrust creeps into your own backyard, the closest of ties are undone. Who has betrayed this group of friends? And why is one of them on a one way ticket out of the country?
Unseen in London since its UK premiere at the National Theatre 35 years ago where it was directed by Athol Fugard himself and won rave reviews, this new production marks the 25th anniversary year of the first free and democratic elections in South Africa. The original production of A LessonFrom Aloes premiered at the Market Theatre Johannesburg in 1978, where it provoked huge controversy and narrowly escaped being banned. The Broadway production won the New York Critics Circle Award for Best New Play.

The cast of this new production comprises Dawid Minnaar as Piet, David Rubin as Steve and Janine Ulfane as Gladys, with lighting by the legendary South African lighting designer, producer and co-founder of The Market Theatre in Johannesburg, Mannie Manim.

Playwright Athol Fugard has been working in the theatre as a playwright, director and actor in South Africa, England and the United States for over fifty years. In June 2011, he received a Lifetime Achievement Tony Award. In November 2011, he was the inaugural Humanitas Visiting Professor of Drama at Oxford University, and in 2014 he was awarded the Praemium Imperiale Award from the Japan Art Association. His newest play, The Painted Rocks at Revolver Creek, was presented in 2016 at the Fugard Theatre in Cape Town. The Road to Mecca was recently revived on Broadway starring Rosemary Harris, Carla Gugino and Jim Dale. Theatre includes No-Good Friday, Nongogo, Blood Knot, Hello and Goodbye, People are Living,There, Boesman and Lena, Statements After an Arrest Under the Immorality Act, Sizwe Banzi is Dead, Dimetos, The Island, Master Harold... and the Boys, A Place With the Pigs, My Children! My Africa!, Playland, Valley Song, The Captain's Tiger, Sorrows and Rejoicings, Exits and Entrances, Victory, Coming Home, The Train Driver, The Bird Watchers and The Blue Iris.


Director Janet Suzman's long stage, film and TV career started with the Royal Shakespeare Company's all-day Wars of the Roses, followed by many major roles for them at Stratford and the Aldwych Theatre, including Cleopatra in 1972/3. In 1980, she returned to the Aldwych Theatre inClytemnaestra and Helen of Troy as part of John Barton's all-day decathlon, The Greeks (Royal Shakespeare Company). Her portrayal of Ibsen's Hedda Gabler on television and onstage at the Duke of York's Theatre was chosen as the Play for Today series on the BBC's Fiftieth Anniversary celebrations. Suzman has won the Evening Standard Award twice for roles in plays by Athol Fugard and Anton Chekhov and was nominated for an Academy Award and Golden Globe for Nicholas and Alexandra. Film includes Joe Egg, The Clayhanger Trilogy, Mountbatten - Last Viceroy of India,The Draughtsman's Contract, The Singing Detective, A Dry White Season, The Black Windmill and E La Nave Va. Theatre as director includes Othello(Market Theatre, Johannesburg), Hamlet (Baxter Theatre, Cape Town, and Royal Shakespeare Company) and Antony and Cleopatra starring Kim Cattrall (Liverpool Playhouse and Chichester Festival Theatre). She also appeared at the Finborough Theatre as an actor in Craig Higginson's Dream of the Dog, followed by its subsequent West End transfer.

The cast is:
Dawid Minnaar | Piet
Dawid Minnaar has worked extensively on stage and in television and film in South Africa, both in English and Afrikaans. Theatre includes three productions under the direction of William Kentridge in collaboration with The Handspring Puppet Company - Faustus in Africa, Ubu and The Truth Commission and Zeno at 4am. These productions all had extensive international tours. His other English language stage work has mostly been for the Market Theatre, Johannesburg, most recently Athol Fugard's The Train Driver.

David Rubin | Steve
Theatre includes Woyzeck (The Old Vic), People, Places and Things (National Theatre and Wyndham's Theatre), Five Guys Named Moe (Lyric Theatre), Stomp (Royal Festival Hall and Athens) Godspell (Barbican Theatre), The Threepenny Opera, A Midsummer Night's Dream, As You Like Itand Twelfth Night (National Theatre), and Tamburlaine, Hamlet, Romeo and Juliet, The Tempest, Antony and Cleopatra, The Winter's Tale, two productions of Julius Caesar, Morte D'Arthur, Titus Andronicus, A Mad World My Masters, The Grain Store, and American Trade (Royal Shakespeare Company).

Janine Ulfane | Gladys
Theatre includes A Part of Me (Jermyn Street Theatre), The Mercy Seat (Pleasance London), Strindberg's Apartment (New Diorama Theatre), Daniel Deronda (Gatehouse Theatre), The Guests (Orange Tree Theatre, Richmond), Play (Riverside Studios) and Betrayal, The Real Thing, War and A Play in Swedish, English and Italian (Dramaten and Strindberg's Intima Teatern, Stockholm). Film includes Noche Flamenca.

Related Articles View More UK / West End

Stories

Shows
More Hot Stories For You