The Laundromat On Maryland Avenue Presents The World Premiere Of THE ACCIDENT BEAR
This world premiere production invites audiences to experience the world of coin-operated laundromats by seeing a play in a coin-operated laundromat in historic, downtown Annapolis. Maryland playwright Bob Bartlett's time-bending play, THE ACCIDENT BEAR, comically traces the first and last moments of a love affair between the accident-prone Bear, who owns a coin-operated laundromat where he also lives, and Chance, an unemployed paramedic living in her 1978 Volkswagen Beetle, who stumbles into his lonely world.
Bartlett is one of the founders of The Welders, the DC based Playwrights Collective. His plays have been seen at The Welders, 1stStage Tysons, Iron Crow Theatre, The Kennedy Center's Page-to-Stage Festival, and The Capital and Edinburgh Fringe Festivals, and developed at Seven Devils Playwrights Conference, Theater Alliance, Spooky Action Theatre, Rep Stage, and Alliance Theatre. His play Bareback Ink, a queer reimaging of the Ganymede myth, recently had a run at NYC's Hard Sparks, directed by Obie-winner David Drake. His play Swimming with Whales recently had its world premiere 1st Stage in Tysons, Virginia, and is a part of the SigWorks reading series at Signature Theatre. He is the 2018 Playwright-in-Residence at New Voices for the Theater, a two-time recipient of the Individual Artists Award in Playwriting from the Maryland State Arts Council, an affiliated artist with the National New Play Network, and a member of The Dramatists Guild of America.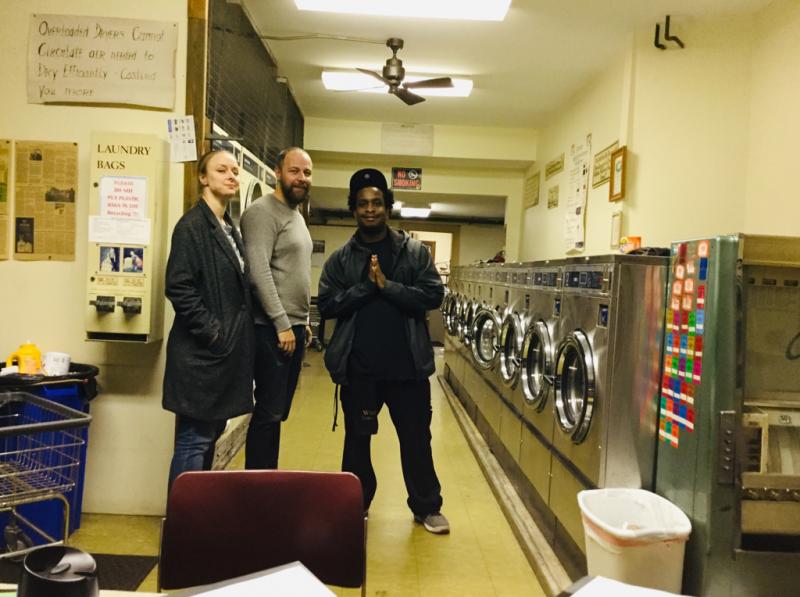 THE ACCIDENT BEAR is directed by Jay Brock, stage managed by Aziza Kelly, and features Paul Diem as Bear, Rachel Manteuffel as Chance, and Louis E. Davis as Buddy.
THE ACCIDENT BEAR will run at the Laundromat on Maryland Avenue, 74 Maryland Avenue, Annapolis, MD 21401 from November 30 through December 22 with show times as follows: Fridays at 7:30 PM, Saturdays at 7:30 PM and 10:00 PM, and Sundays at 5:30 PM. The show runs 80 minutes without an intermission.
General admission tickets are $25. Not suitable for children.
Tickets can be purchased online at www.bob-bartlett.com.