Photo Flash: In Rehearsal for OLIVER! at Arena Stage - Jeff McCarthy, Kyle Coffman, Ian Lassiter and More!
Molly Smith directs her 30th production as Artistic Director of Arena Stage with a gritty and relevant take on the Tony Award-winning musical OLIVER!, blending the chaotic worlds of 19th-century Victorian London with 2015 London. Smith's new in-the-round staging infuses a modern edge to the classic musical about an innocent orphan thrown into the dark world of double-dealing thieves and conmen, highlighting the disparity between classes and dangerous life on London's streets today. Featuring a remarkable score including "You've Got to Pick a Pocket or Two," "Consider Yourself," "Where is Love?" and "Food, Glorious Food," OLIVER! runs October 30, 2015-January 3, 2016 in the Fichandler Stage at Arena Stage at the Mead Center for American Theater. BroadwayWorld has a sneak peek at the company in rehearsal below!
OLIVER! will feature Broadway veterans Jeff McCarthy (The Pirate Queen, Urinetown, Side Show, seen previously in Arena's You, Nero) as Fagin, Kyle Coffman (The Mystery of Edwin Drood, Newsies, West Side Story) as Artful Dodger, Ian Lassiter (War Horse) as Bill Sykes and Paul Vogt (Hairspray, Chicago, three seasons on MADtv) as Mr. Bumble. They join the previously announced Helen Hayes Award winner Eleasha Gamble (Arena Stage's Oklahoma!) as Nancy. Two Northern Virginia newcomers discovered through an extensive citywide casting search-9-year-old Jake Miller and 10-year-old Aidan Pritchard-rotate in the title role of the scrappy young orphan OLIVER.
Included in the lineup of D.C.-area actors are Ian Anthony Coleman as Long Song Seller, Catherine Flye as Rose Seller/Old Sally, Rayanne Gonzales as Widow Corney/Strawberry Seller, Jesse Palmer as Bet, Dorea Schmidt as Mrs. Sowerberry/Mrs. Bedwin, Kyle Schliefer as Noah Claypole, Thomas Adrian Simpson as MR. Brownlow, StephenGregory Smith as Dr. Grimwig, Tom Story as Mr. Sowerberry, Lara Zinn as Charlotte and swings Jane Bunting and Jimmy Mavrikes.
The cast also includes Lauren Gemelli as Milk Maid/Old Lady, Chaz Jackson as Charley Bates and Kyle Vaughn as Knife Grinder. Local youth Mohammed Badawi, Arena Stage camper Sebastian Gervase, Henry Niepoetter and Ethan Van Slyke round out the company as workhouse boys and members of Fagin's gang.
Smith reassembles many of her key creative team members from last season's Fiddler on the Roof, including Choreographer Parker Esse, who returns for his 10th production with Arena Stage and eighth production with Smith, and Music Director Paul Sportelli, a mainstay at Canada's Shaw Festival for the past 17 seasons. Also reuniting with Smith from her Fiddler team are Set Designer Todd Rosenthal and Lighting Designer Colin K. Bills, who are joined by Costume Designer Wade Laboissonniere and Sound Designers Joshua Horvath and Ray Nardelli.
The creative team for OLIVER! includes Wig Designer Anne Nesmith, Fight Choreographer David Leong, Dialects by Lynn Watson, Associate Director Anita Maynard-Losh, Child Consultant Erin Weaver, Assistant Choreographer Tony Neidenbach, Assistant Music Director Brad Gardner, Stage Manager Susan R. White and Assistant Stage Manager Kristen Mary Harris.
Images courtesy Arena Stage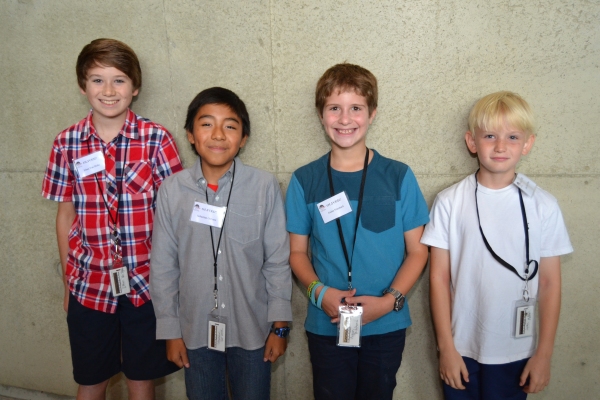 Some of the workhouse boys/Fagin's gang members, Ethan Van Slyke and Sebastian Gervase, with Aidan Pritchard and Jake Heston Miller, who will rotate the role of OLIVER

Eleasha Gamble (Nancy) and Steven Gregory Smith (Dr. Grimwig)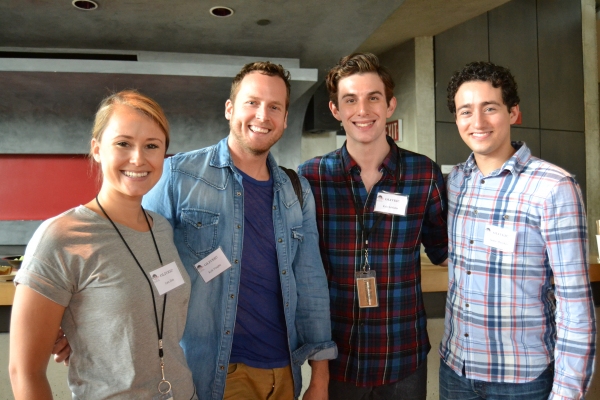 Lara Zinn (Charlotte), Kyle Vaughn (Knife Grinder), Kyle Schliefer (Noah Claypole) and Jimmy Mavrikes (Swing)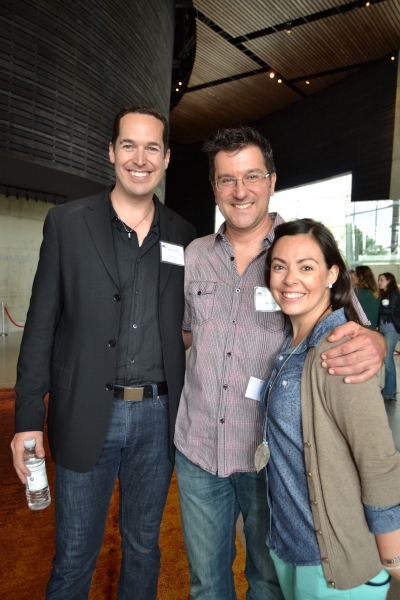 Parker Esse (choreographer), Paul Spotelli (music director) and Jesse Palmer (Bet)

Molly Smith (director) and Linda Lombardi (literary manager)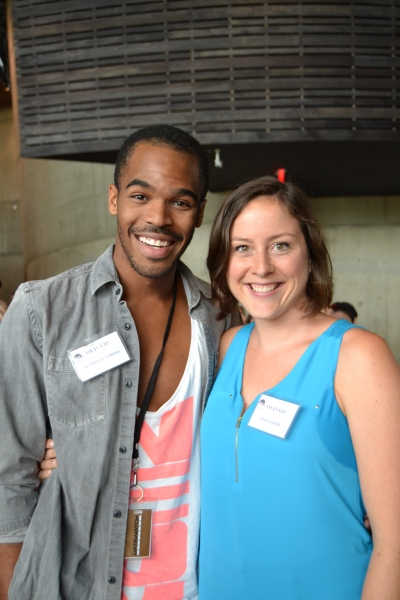 Ian Anthony Coleman (Long Song Seller) and Dorea Schmidt (Mrs. Sowerberry/Mrs. Bedwin)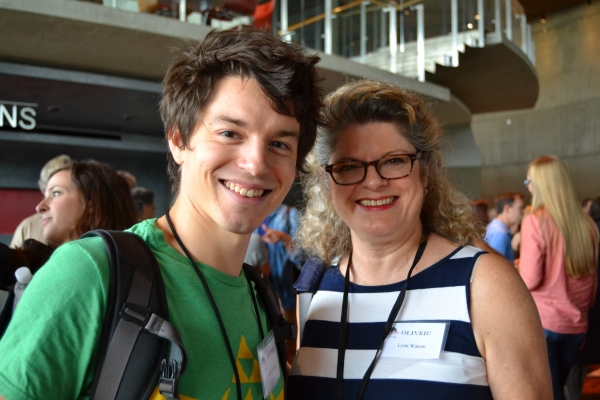 Kyle Coffman (Artful Dodger) and Lynn Watson (dialect coach)

Jecamiah Ybanez (directing fellow) and Jane Bunting (Swing)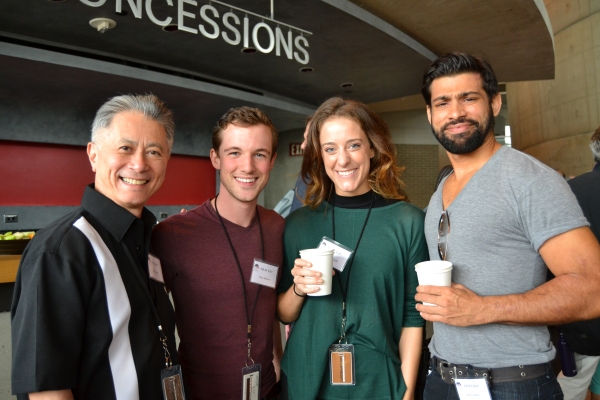 David Leong (fight choreographer). Chaz Jackson (Charley Bates), Lauren Gemelli (Milk Maid/Old Lady) and Ian Lassiter (Bill Sykes)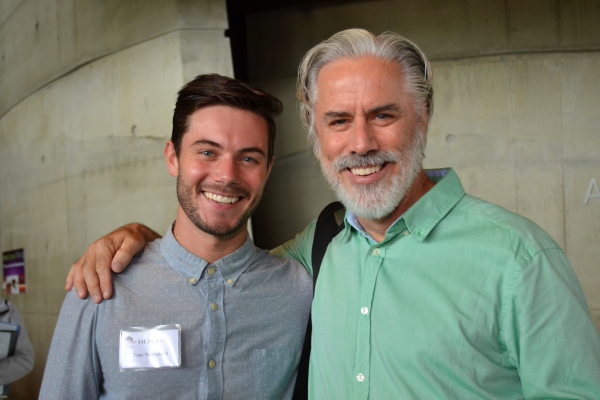 Tony Neidenbach (assistant choreographer) and Jeff McCarthy (Fagin)

Brad Gardner (assistant music director) and Paul Vogt (Mr. Bumble)

The cast and crew at the first rehearsal of OLIVER! at Arena Stage

Director Molly Smith with the cast at the first rehearsal of OLIVER! at Arena Stage

Inspirations for costumes compiled by costume designer Wade Laboissonniere

Inspirations for costumes compiled by costume designer Wade Laboissonniere

Inspirations for costumes compiled by costume designer Wade Laboissonniere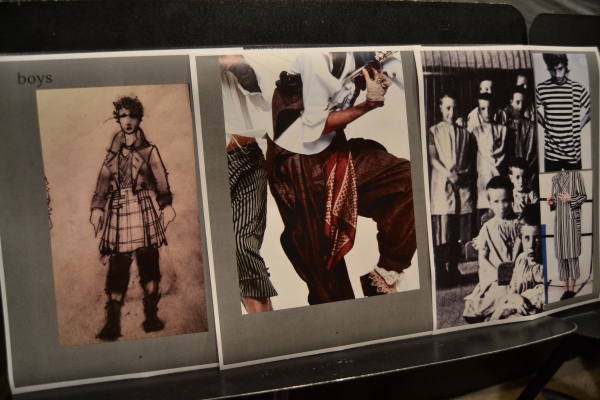 Inspirations for costumes compiled by costume designer Wade Laboissonniere

Inspirations for costumes compiled by costume designer Wade Laboissonniere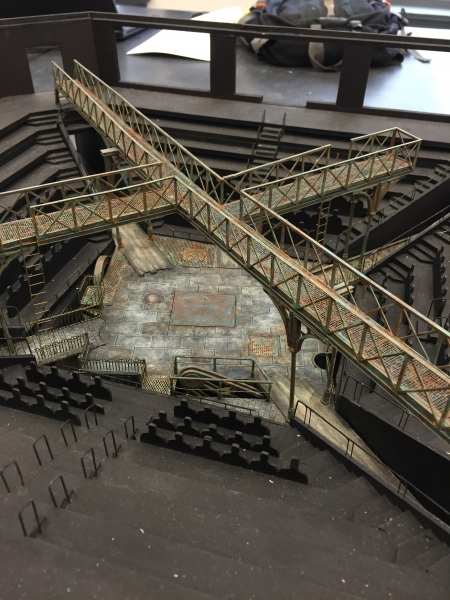 Model of the set design by Tony Award-winning designer Todd Rosenthal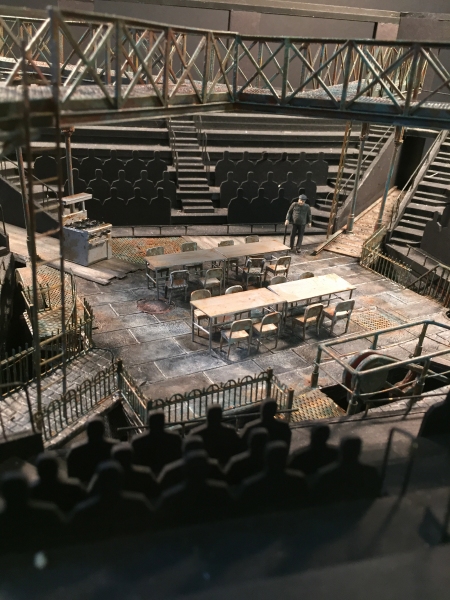 Model of the set design by Tony Award-winning designer Todd Rosenthal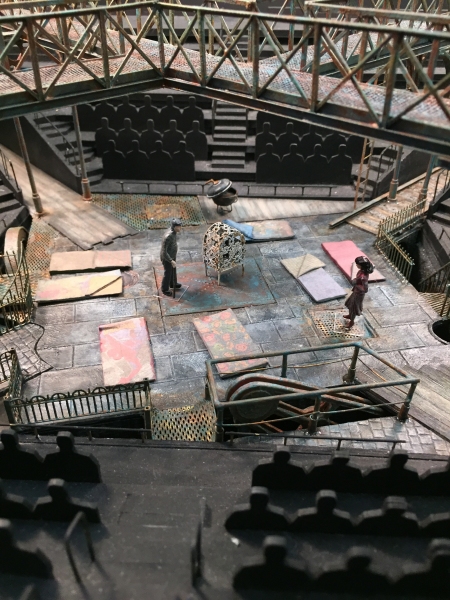 Model of the set design by Tony Award-winning designer Todd Rosenthal