Click Here for More Articles on DC - Theatre Life
BWW Interview: Theatre Life with Nancy Anderson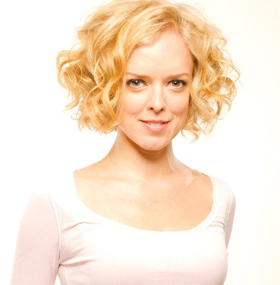 Today's subject, Nancy Anderson, has been living her theater life on Broadway and in regional theaters for many years now. You can currently see her as the tight-fisted, but caring dance teacher Mrs. Wilkinson in Billy Elliot at Signature Theatre. The production plays through January 6, 2019 in the MAX space. Directed and choreographed by Signature Theatre's Associate Artistic Director Matthew Gardiner, it very well may be the largest production the company has presented to date.
You might remember Nancy's performance in Signature's Side by Side by Sondheim from a few years back, for which she received a Helen Hayes Award nomination. Her many other DC area appearances include Arena Stage's The Pajama Game (Helen Hayes nomination) and Shakespeare Theatre Company's The Tempest and A Midsummer Night's Dream (director Ethan McSweeny). She has also appeared at the Kennedy Center in Kiss Me, Kate and By Jeeves.
Nancy's Broadway credits include Sunset Boulevard (understudy to Glenn Close), Wonderful Town (Helen, Eileen), and the underappreciated A Class Act (Mona). Her Off-Broadway credits include The Pen (Drama Desk nomination), Yank!, Fanny Hill (Drama Desk nomination), and Jolson & Co. (Drama Desk nomination). National tour credits include Kiss Me, Kate (Helen Hayes nomination), and Doctor Dolittle.
Other regional credits include Peter Pan (Peter Pan), Damn Yankees (Gloria), She Loves Me (Ilona), Guys and Dolls (Adelaide), and City of Angels (Oolie/Donna). In London she received an Olivier nomination for Kiss Me, Kate. That performance was preserved for PBS and is also available on DVD for your musical theater delight.
You might have also seen Nancy on television in Madam Secretary, The Other Two, or South Pacific with Reba McEntire.
She is the recipient of the 2011 Noel Coward Cabaret Award. Her solo cd is entitled Ten Cents a Dance.
Nancy Anderson's work is something you always remember in the best possible way. My experience watching Nancy can be traced back to 1996 in a production of Sweeney Todd at Goodspeed Opera House in East Haddam, Connecticut. If you guessed that she was Johanna, you would be right. I have been following her career ever since and with good reason. Her voice is always something special to listen to and her acting matches it to be sure.
The holidays are quickly approaching and I am sure there is at least one production of A Christmas Carol or The Nutcracker on your viewing list and rightfully so. However, just because Billy Elliot is a serious musical does not mean you can't bring your whole family along. The Elton John's music and the dance will keep your kids more than interested while the adults and older kids can learn something about labor problems in England and the importance of acceptance. I always say that theater is meant to educate as well as entertain. This show provides you the opportunity to see a slew of talented performers, including Nancy Anderson. She is one of the best Broadway and beyond has to offer and It's always great to have her performing in our area. Grab some tickets to Signature Theatre's Billy Elliot and feel the "Electricity" for yourself.
At what age did you get bitten by the theater bug?
I was five the first time I remember sitting six inches from the tv screen watching Judy Garland sing "Somewhere Over the Rainbow" and thinking I wasn't sure of the dramatic choices she was making (LOL!!!!!) So, I made my mother teach me the lyrics to the song and I stood on my front stoop and performed it for my cats... it was challenging to get them to sit still for the whole performance. That same year, I sang a solo in the winter concert - the first verse of "Santa Claus is Coming to Town". I'm pretty sure I already had delusions of grandeur.
Where did you receive your training?
I did a 5-year double-degree program at Tufts University and New England Conservatory. I was a Geological Sciences Major at Tufts and a Classical Voice Major at the Conservatory. I think I would credit three summers at The College Light Opera Company in Falmouth, MA as my musical theater boot camp. We did nine shows every summer - one every week. It was FANTASTIC.
Billy Elliot had possibly one of the largest production concepts on Broadway when it opened. We know that Signature can't do what they did on Broadway in terms of the way the house set is revealed etc. Can you please talk about the scenic concept for Signature Theatre's production of Billy Elliot?
Having seen several of Matthew Gardiner's shows at Signature, I think one of the most astonishing aspects of his direction is that he's able to set these gigantic shows in a more conceptual way and create riveting drama that is larger than any set could ever convey. The set in this case is textural - a palate upon which we tell this very intimate story about a family in crisis against the backdrop of a country in turmoil.
Can you please tell us something about your character?
I play Mrs. Wilkinson, Billy's crass yet caring dance teacher. She shows Billy the pathway to a future beyond his wildest dreams. I think like many teachers when faced with a singular talent, it's hard for her not to get a little over involved and ends up clashing with Billy's family. The truth is, though, she just wants to give Billy a chance at a better life than the one in store for him in a mining town where the future is dimming.
Would you say Billy Elliot is one of the hardest dance shows you've been a part of?
I would say Billy Elliot is the most complicated show I've ever been a part of, period. It's not difficult dance for me, and other than the role of Billy Elliot, the dance demands are not out of the ordinary, though the bulk of the ensemble dancing is executed by our talented young corps de ballet - all the girls who take dance class with Billy - and Jacob who plays Billy's friend, Michael. But the montage sequences, the riot scenes, the fights, the dream ballet, the flying- it's chock full of physically intricate story telling. The demands on Liam and Owen, who share the role of Billy, are GARGANTUAN. I simply don't know how they do it. They both have extraordinary stamina and focus.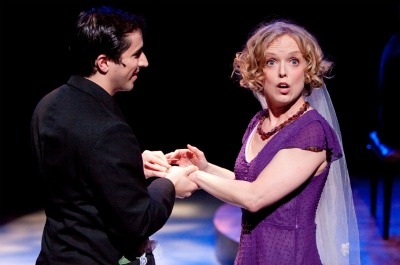 You've performed in DC on a number of occasions. What do you enjoy the most about our audiences?
I think what I enjoy most about Washington audiences is their loyalty to local theater. People see me in the audience of shows here and they say, "I saw you in The Pajama Game last year! And didn't I see you at the Signature several years ago? I think I also so you at the Kennedy Center a long time ago!!" They have a long history of frequenting not just one, but several local theaters. They love rooting for their home teams!!
You are married to Ethan McSweeny who recently became the Artistic Director of American Shakespeare Center. How did the two of you meet? Was it on a production here in DC?
Ethan and I met back in 1999 doing a reading of a David Friedman/Peter Kellogg musical called Chasing Nicolette (the team that wrote the recent off-Broadway hit, Desperate Measures). It was only a one-week reading and we didn't get to know each other well, but somehow, over the years, we always stayed in touch. Then, ten years later, in the fall of 2009, I was living in San Diego, and unbeknownst to me, Ethan was casting a new musical, Ordinary Days, that he was preparing to direct at South Coast Rep in Costa Mesa, CA. Apparently, because it was the height of the recession, South Coast Rep decided they needed to cast locally for budget reasons. Ethan told the casting director "Well, the one person I really want cast in this show is Nancy Anderson, and there is NO WAY she has moved to Southern California" ... and I HAD!! The rest is, as they say, history.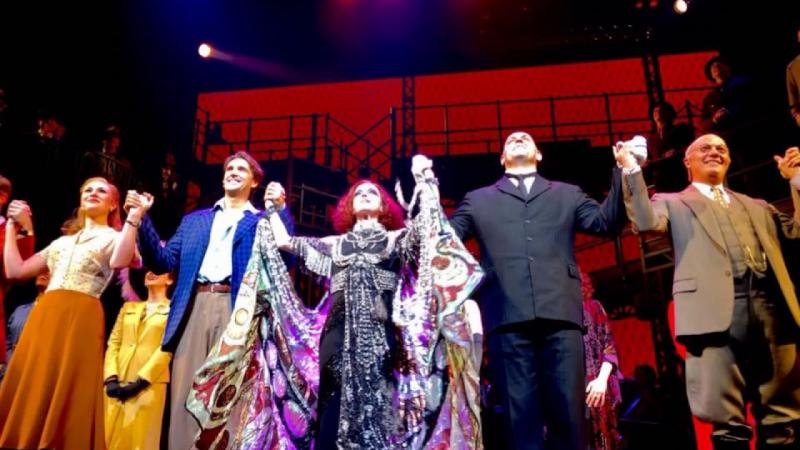 You understudied Glenn Close on Broadway in Sunset Boulevard and actually went on for her. Can you please talk about the experience of having to go on for Glenn Close?
First, let me say, it was one of the great honors of my career to be entrusted with the responsibility to understudy Ms. Close. And secondly, the experience of being in that show was a joy from start to finish. The entire cast was outrageously talented and fun to be around and Glenn is an extraordinary leading lady - dedicated, loving, powerful, funny, supportive- and a consummate Broadway star who delivered EVERY SINGLE NIGHT.
There was only ONE performance, after a week or so of battling a cold, that she woke up and simply didn't have a voice. It was the Mother's Day matinee. She was heartbroken and hoped there was a way to perform that day, so she came to the theater to meet with our music director, Kristen Blodgette. They both decided she had no choice; she couldn't make a sound. At about one hour to curtain, my stage manager called: "Ok... so you're on today... where are you?" And I said, "standing on a train platform in Bay Ridge Brooklyn" which, if you don't know NYC, is a pretty long way out of town. It was one of THE ONLY days I didn't lug my huge script home from the theater, of course. So, I just had to trust that my preparation had been enough. I immediately started to warm up, singing in full voice, on the N train. I dared anyone to tell me to shut up because I was about to carry an entire show playing Norma Desmond at the Palace Theater on BROADWAY!! It was a life-altering experience, to say the least. The cast was beautifully supportive. Michael Xavier, who played Joe Gillis, was a dream. And Glenn wrote an open letter to the theater community apologizing for missing the show and thanking me publicly for going on for her. A true class act.
After Billy Elliot concludes its run, what does 2019 hold in store for you?
Well, this is an interesting question! As you mentioned above, my husband Ethan is the new Artistic Director of the American Shakespeare Center in Staunton, VA in the Shenandoah Valley. So, we are in the process of buying a house down there and coincidentally, the musical theater department at James Madison University (in Harrisonburg, a half-hour away from Staunton) is looking for a temporary visiting professor to teach two musical theater performance classes, a dance class and to direct and choreograph American Idiot, which happens to be one of my favorite Broadway shows of the past decade. It looks like scheduling will work out and I will be filling that position! This represents a really interesting and exciting (and temporary ;-)) detour from my performing career. I think it will serve to strengthen my artistry and broaden my perspective and I'm truly looking forward to investing in the next generation of theater performers!
Special thanks to Signature Theatre's Deputy Director, Creative Content and Publicity James Gardiner for his assistance in coordinating this interview.
Theatre Life logo designed by Kevin Laughon.