Photo Flash: Production Images Released of UK Premiere of BREAKING UP IS HARD TO DO
The UK premiere production of BREAKING UP IS HARD TO DO, a new comedy musical featuring eighteen hits by singer songwriter Neil Sedaka is now in previews at Upstairs at the Gatehouse, Highgate Village ahead of press night on Friday 31st March 2017.
See production images below.
The cast features Robyn Mellor (Grease, Dreamboats and Petticoats, American Idiot) as Lois, Lauren Cocoracchio (Lost Boy) as Marge, Katie Paine (We Will Rock You) as Esther, Jonny Muir (The Simon and Garfunkel Story) as Gabe, Damien Walsh (Sunny Afternoon, Dreamboats and Petticoats) as Del, and Andrew Bradley (Godspell, Annie) as Harvey, completing the cast are Abigail Carter-Simpson (Aliens Love Underpants) and Samuel Bailey (Pop Factor).
The production is Directed by Jordan Murphy with Musical Direction from Oliver Hance, Choreography by Alyssa Noble, Design by Richard Cooper, Lighting by Jai Morjaria, Sound by Phil Wilson and Casting by Harry Blumenau for Debbie O'Brien Casting. The production is produced by Joseph Hodges.
Set during the 1960 Labour Day weekend at "Esther's Paradise Resort Hotel" in Catskills, New York it features friends Marge and Lois from Brooklyn, looking for a good time and romance. They are hoping to find "Where the boys are" as Marge has been jilted at the alter and doesn't want to be "Solitaire" so takes Lois to her honeymoon destination. Catskills is a resort which showcased young entertainers and Neil Sedaka met his wife of 54 years, Leba, at her Mother's hotel there and contributed many of his own ventures into the book.
This musical features eighteen songs by pop icon Neil Sedaka including "Stupid Cupid", "Laughter in the Rain", "Solitaire", "Oh! Carol", "Calendar Girl" and of course the unforgettable title track "Breaking Up is Hard to do". Strictly limited season until April 23rd 2017. Tickets available from the box office 020 8340 3488 or online www.upstairsatthegatehouse.com.
Photos courtesy of Joseph Hodges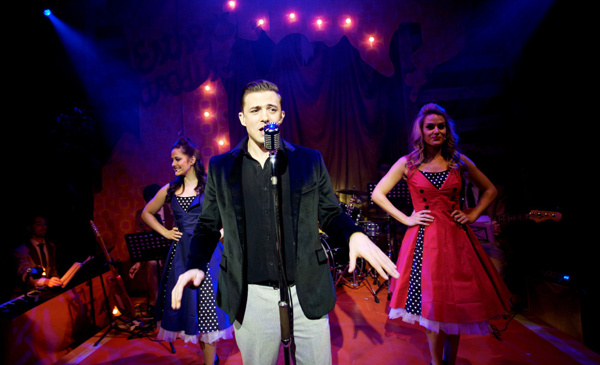 Lauren Cocoracchio
(Marge),
Damien Walsh
(Del) &
Robyn Mellor
(Lois)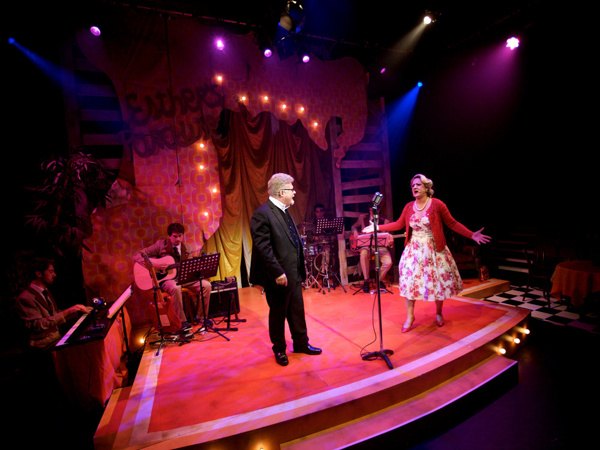 Andrew Bradley
(Harvey) &
Katie Paine
(Esther)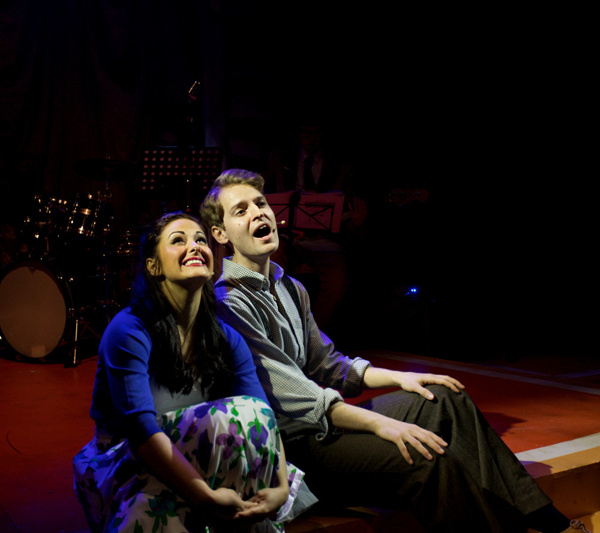 Lauren Cocoracchio
(Marge) &
Jonny Muir
(Gabe)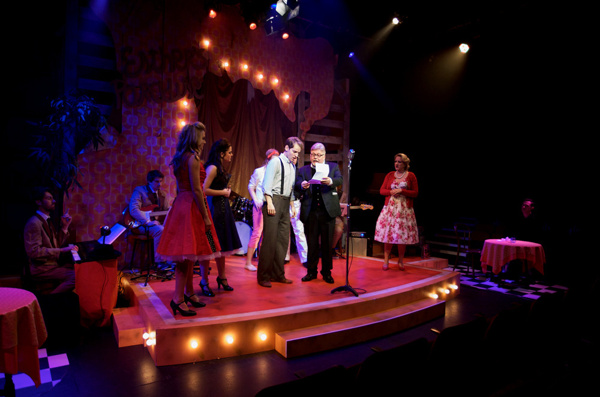 The company of Breaking Up Is Hard To Do
Katie Paine
(Esther)
Samuel Bailey
(Frankie),
Jonny Muir
(Gabe) &
Damien Walsh
(Del)
Lauren Cocoracchio
(Marge) &
Jonny Muir
(Gabe)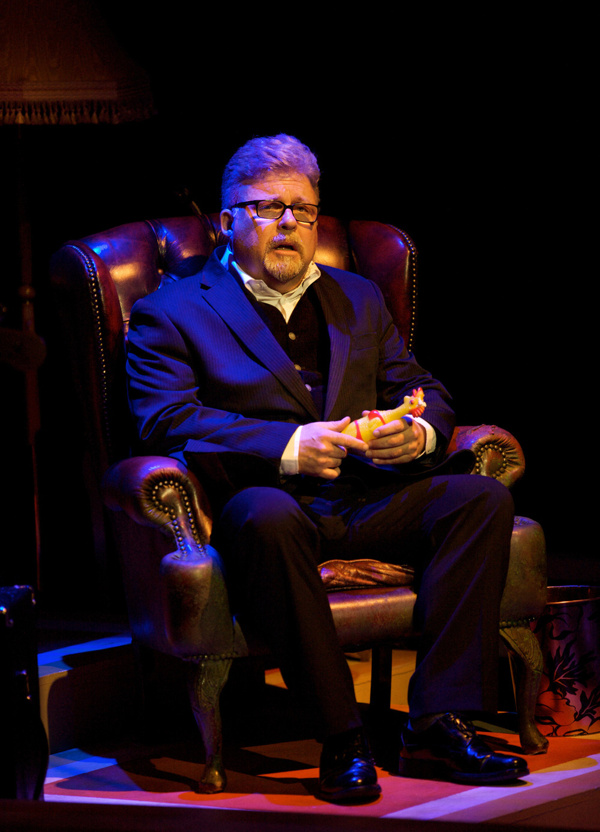 Andrew Bradley
(Harvey)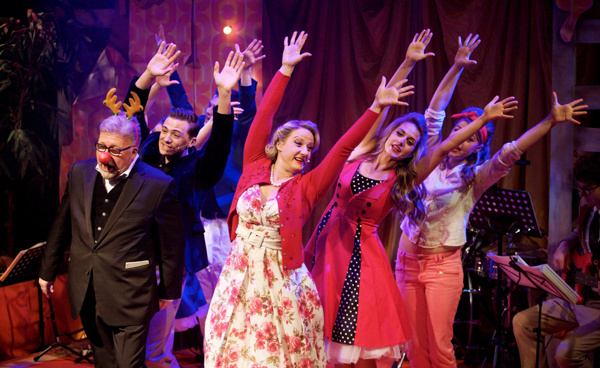 Samuel Bailey
(Frankie),
Damien Walsh
(Del),
Andrew Bradley
(Harvey),
Katie Paine
(Esther),
Robyn Mellor
(Lois) &
Abigail Carter Simpson
(Lillian)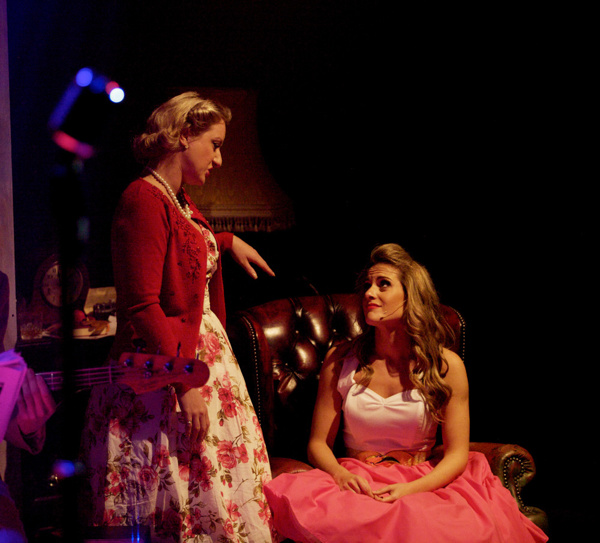 Katie Paine
(Esther) &
Robyn Mellor
(Lois)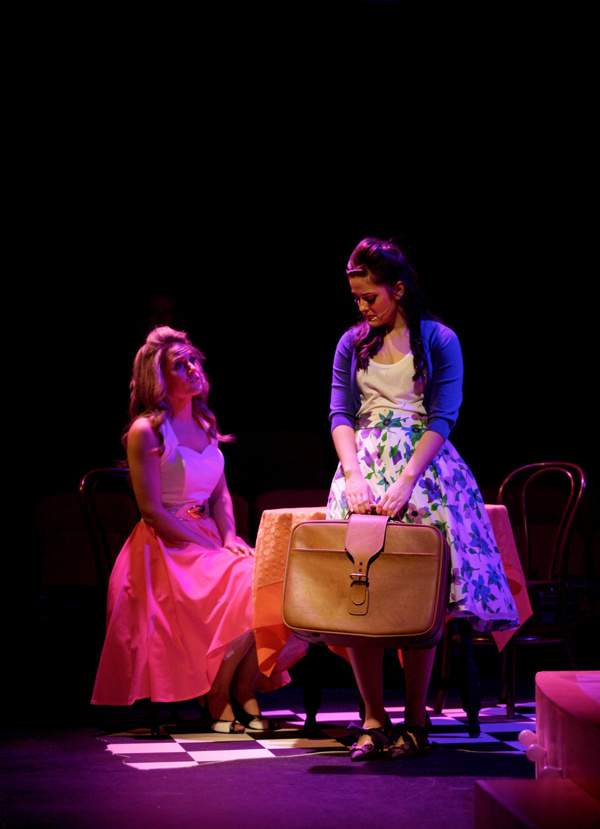 Robyn Mellor
(Lois) &
Lauren Cocoracchio
(Marge)