Photos: In Rehearsal with SHAKESPEARE'S ROSE THEATRE
Get a first look at rehearsals for Europe's first pop-up Elizabethan theatre - Shakespeare's Rose Theatre set to open later this month in York.
Two companies of 17 actors have been rehearsing since April - the cast of Macbeth under the direction of York Theatre Royal's Olivier Award-winning Artistic Director Damian Cruden and the cast of A Midsummer Night's Dream under the direction of Juliet Forster, Associate Director at York Theatre Royal in their rehearsal rooms in York city centre; and the cast of both Richard III and Romeo and Juliet under the direction of the award-winning Lindsay Posner at the Menier Chocolate Factory in London.
The four popular plays will be performed in repertory during the 10-week season, from Monday 25 June until Sunday 2 September 2018:
Situated beside the iconic York landmark of Clifford's Tower, SHAKESPEARE'S ROSE THEATRE will combine state-of-the-art scaffolding technology, corrugated iron and timber with the historic 13-sided design of a 16th century Shakespearean theatre. It will house an audience of 950, with 600 seated on three tiered balconies around an open-roofed courtyard and standing room for 350 'groundlings'.
Making up the York company are Gareth Aled (Lennox/Starveling), Leandra Ashton (Lady Macbeth/Peaseblossom), Antony Bunsee (Siward/Theseus & Titania), Clare Corbett (Witch 3/Puck), Fine Time Fontayne (Duncan/Egeus), Maria Gray (Donalbain/Cobweb), Paul Hawkyard (Macduff/Bottom), Mark Holgate (Banquo/Demetrius), Emilio Iannucci (Malcolm/Flute), Amy Lennox (Mentieth/Hermia), Rina Mahoney (Lady Macduff/Quince), Olivia Onyehara (Angus/Helena), Jordan Peters (Ross/Lysander), Amanda Ryan (Hecate/Hippolyta & Oberon), Robin Simpson (Witch 1/Snout) and Richard Standing (Macbeth/Snug).
In addition to the directors, the York company creative team comprises designer Sara Perks, choreographer Philippa Vafadari, composer Chris Madin, fight director Jonathan Holby, and voice coach Yvonne Morley.
Making up the London company are Emma Darlow (Dorset/Balthazar), Alexandra Dowling (Lady Anne/Juliet), Dyfan Dwyfor (Richard III/Apothecary), Gabriel Fleary (Brackenbury/Escalus), David Fleeshman (Stanley/Friar Laurence), Charlyne Francis (Second Murderer/Gregory), Robert Gwilym (Hastings/Capulet), Julie Legrand (Queen Margaret/Nurse), Tom Lorcan (Rivers/Benvolio), Joey Phillips (Lovel/Abram), Shanaya Rafaat (Buckingham/Mercutio), Dale Rapley (King Edward IV/Lord Montague), Emily Raymond (Queen Elizabeth/Lady Capulet), Edward Sayer (Richmond/Tybalt), Julia Swift (Duchess of York/Lady Montague), Richard Teverson (Clarence/Paris) and Alexander Vlahos (Catesby/Romeo).
In addition to the director, the London company creative team comprises associate director Martha Geelan, with choreographer Mike Ashcroft, designer Lee Newby, costume designer Sue Willmington, composer Olly Fox, fight director Kate Waters and voice coach Yvonne Morley.
Casting for SHAKESPEARE'S ROSE THEATRE is by Ginny Schiller, lighting design by Paul Pyant and sound design by Harry Johnson.
Outside SHAKESPEARE'S ROSE THEATRE will be 'Shakespeare's Village', and exciting plans for this free-to-enter attraction have been revealed. Yorkshire-born celebrity chef and food ambassador for the Village, Brian Turner (Ready Steady Cook, Saturday Kitchen, A Taste of Britain), is curating an array of the county's finest food and drink with leading Yorkshire street food vendors, and Yorkshire garden designer Sally Tierney, winner of a silver-gilt medal at Chelsea Flower Show, has been engaged to design and create an Elizabethan garden.
SHAKESPEARE'S ROSE THEATRE and Shakespeare's Village will be created and managed by Yorkshire-based Lunchbox Theatrical Productions.
www.shakespearesrosetheatre.com
Photo Credit: Anthony Robling

Alexender Vlahos (Romeo), Alexandra Dowling (Juliet), Gabriel Fleary (Escalus), Julie Legrand (Nurse), Robert Gwilym (Lord Capulet), Joey Phillips (Abram), Dale Rapley (Lord Montague)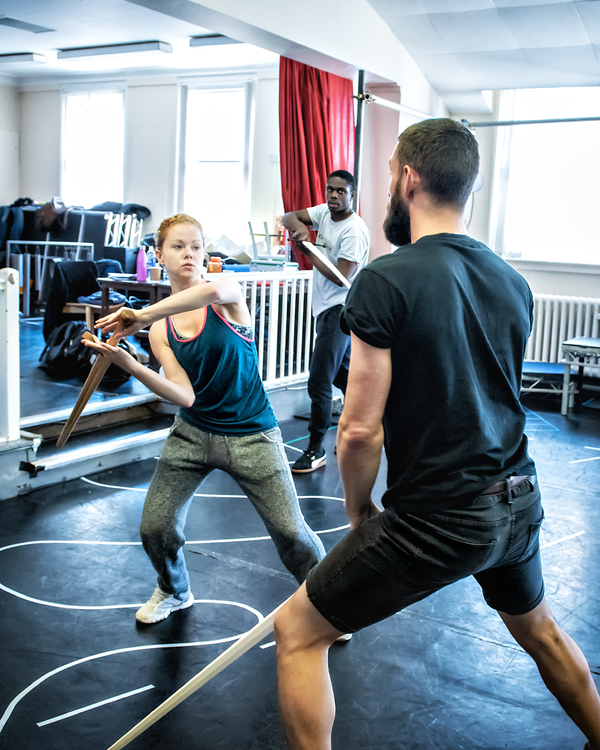 Amy Lennox (Menteith), Jordan Peters (Ross), Gareth Aled (Lennox)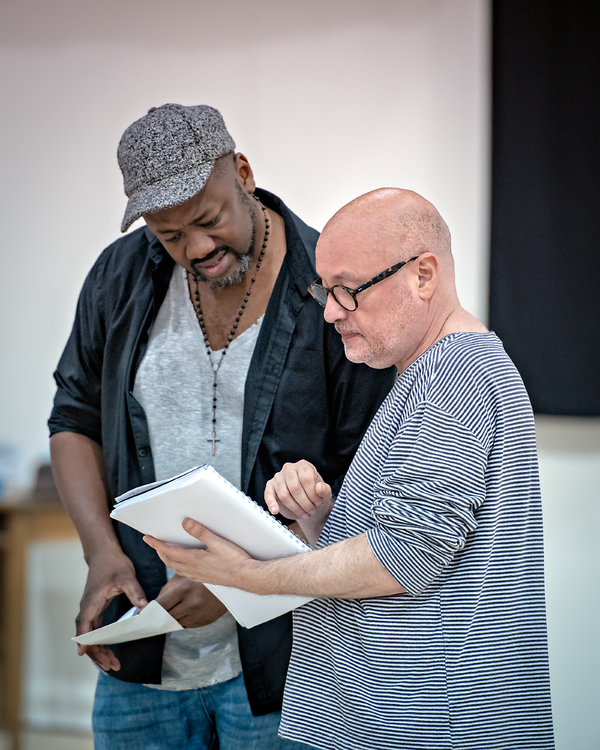 Gabriel Fleary (Escalus), Lindsay Posner (Director)

James Macnaughton (Caithness), Richard Standing (Macbeth), Gareth Aled (Lennox)

Leadra Ashton (Lady Macbeth)

Leandra Ashton (Lady Macbeth), Richard Standing (Macbeth), Fine Time Fontayne (Duncan)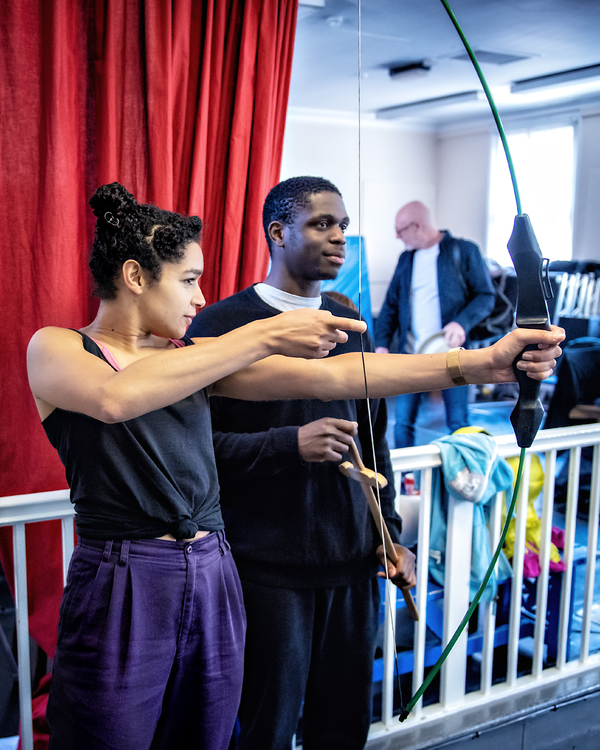 Olivia Onyehara (Angus), JorDan Peters (Ross), Fine Time Fontayne (Duncan)

Paul Hawkyard (Macduff)

Paul Hawkyard (Macduff), Gareth Aled (Lennox), Richard Standing (Macbeth), Clare Corbett (Witch)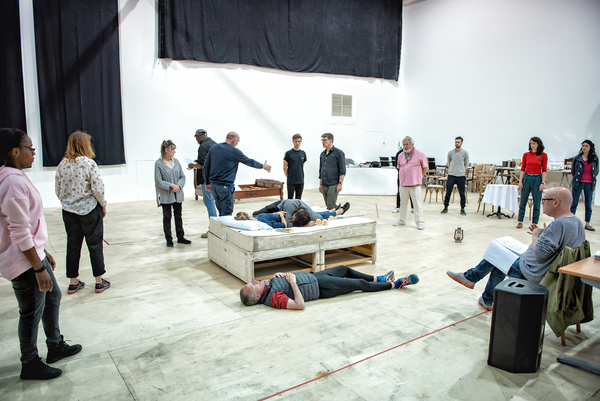 Romeo and Juliet Cast with Lindsay Posner (Director)