Photos: First Look at THE BUTTERFLY LION at Barn Theatre
Full casting for the award-winning Barn Theatre's (Best Fringe Theatre - The Stage Awards 2019) upcoming production of The Butterfly Lion by the acclaimed writer and former Children's Laureate, Michael Morpurgo (War Horse, Private Peaceful, Running Wild), comprises of: Jasper William Cartwright (Michael/Bertie), Jonathan Charles (Lion), Jeremy Cobb (Merlot), Henry Douthwaite (Father), Hilary Harwood(Millie), and Abigail Matthews (Mother).
One of Morpurgo's finest works, this heart-warming yet bittersweet story of faithfulness, destiny and love has been adapted for the stage by Daniel Buckroyd. The production runs at The Barn from 2 April - 4 May, with press night on Thursday 4 April 2019, and is directed by Jessica Daniels, with designs by Lizzy Leech, puppetry designs and direction by Maia Kirkman-Richards, and lighting by Sam Rowcliffe-Tanner.
The Butterfly Lion tells the extraordinary story of young Albert Andrews and the unlikely friendship that he strikes up with the orphaned white lion cub he rescues one day from the African Veldt. It's an epic tale that spans more than seventy years and takes us from rural Wiltshire to the plains of South Africa, and from the bleeding heart of war-torn France finally back to England and the safety of home. It's a journey that begins with a solemn promise made by a boy never to forget his friend, a journey that will keep you on the edge of your seat until its startling conclusion.
Following on from The Butterfly Lion, The Barn's 2019 season continues with a William Shakespeare classic history, Henry V (22 May - 22 June 2019), a brand new production of the comic thriller, The 39 Steps (10 July - 10 August 2019), the award-winning musical Daddy Long Legs (2 October - 2 November 2019), and a reimagining of Charles Dickens' festive masterpiece, A Christmas Carol (27 November 2019 - 4 January 2020).
Photo Credit: Eve Dunlop


Cast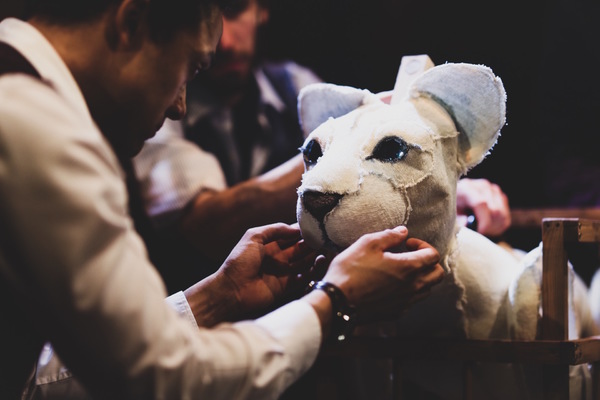 The Lion

Jonathan Charles and Jasper William Cartwright

Jasper William Cartwright and Jonathan Charles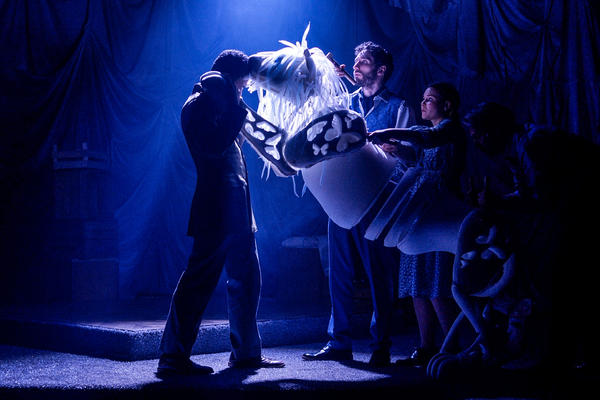 Jasper William Cartwright and Jonathan Charles

Jasper William Cartwright and Abigail Matthews