Photo Flash: First Look at Mercury Theatre Colchester's MOLL FLANDERS
Ryan McBryde directs Nick Perry's lively and rambunctious new play Moll Flanders loosely (in all senses) based on the novel by Daniel Defoe, in a mashup of 18th Century bawdiness and 21st Century humour.
Despite the runaway success of his novel Robinson Crusoe, the author Daniel Defoe is up to his ears in debt and desperate to write another blockbuster. When he falls into bed with the notorious courtesan Elizabeth Atkins, raised in Colchester, the stories she tells him about her action-packed life give him a great idea. He'll turn them into a novel called Moll Flanders and it'll fly off the shelves. But he hadn't bargained on becoming entangled in Elizabeth's tumultuous intrigues and adventures himself, or falling in love with her...
This unfaithful adaptation features an incredibly versatile cast of actor-musicians including Eva-Jane Willis as Moll Flanders and Bill Champion as Daniel Defoe. The ensemble also features Dan Bottomley, Victoria Hamnett, Hanna Khogali, Peter Manchester, Mark Peachey, Alan Vicary and Annie Wensak.
Moll Flanders is adapted by Nick Perry. His first play Arrivederci Millwall won the 1986 Samuel Beckett Award and a film adaptation was broadcast on BBC2 in 1990. His other plays include Smallholdings (King's Head) and Near Cricket St Thomas, 1919 (Stephen Joseph Theatre). His feature script The Escapist was produced by Sky Pictures in 2001 starring Jonny Lee Miller and Andy Serkis. TV credits include Clubland (1991) and Superbomb (2007).
Nick is a prolific radio dramatist and his many credits include Moll Flanders for the Classic Serial starring Jessica Hynes and Ben Miles, two series of his original drama November Dead List, the classic Western The Shootist starring Brian Cox, Referee for which Andrew Scott won BBC Audio Drama Best Actor, and The Loop, which won Bronze at the 2010 Sony Radio Awards. Nick is currently writing an Eric Ambler season for Radio 4.
Ryan McBryde directs. His credits include Pieces Of String (Mercury Theatre Colchester), The Invisible Man (Queens Theatre, Hornchurch), Before the Party, Cinderella, Jack And The Beanstalk (Salisbury Playhouse) Faust I, 1984, Spring Awakening, The Crucible (Schauspielbühnen, Stuttgart), Angus, Thongs and Even More Snogging (West Yorkshire Playhouse), Hamlet - The Musical (Royal & Derngate, Northampton and Richmond Playhouse), Saturday Night Fever (Theatre Royal Bath and UK tour), The House of Mirrors and Hearts and The Jabberwocky (Arcola Theatre), A Day at the Racists (Finborough Theatre) and The RSC's 50th Anniversary Gala (RSC).
Ryan McBryde said: "I'm delighted to be directing Daniel Defoe's Moll Flanders for the Mercury this autumn. Nick Perry's wonderfully irreverent adaptation has captured the heart of the original book but has also given it a mischievously modern makeover in the spirit of Blackadder. Our heroine Moll has to employ all of her drive, resourcefulness, resilience, ambition, wit and insightfulness to survive in a man's world. It's a ribald, riotous romp through 18th century England and Virginia and I can't wait to get started!"
Nick Perry said "I'm thrilled that we're premiering Moll Flanders in Moll's hometown, Colchester. Moll's coming home!"
Moll Flanders is a Made in Colchester production, presented by arrangement with The Touring Consortium Theatre Company.
Photo Credit: Scott Rylander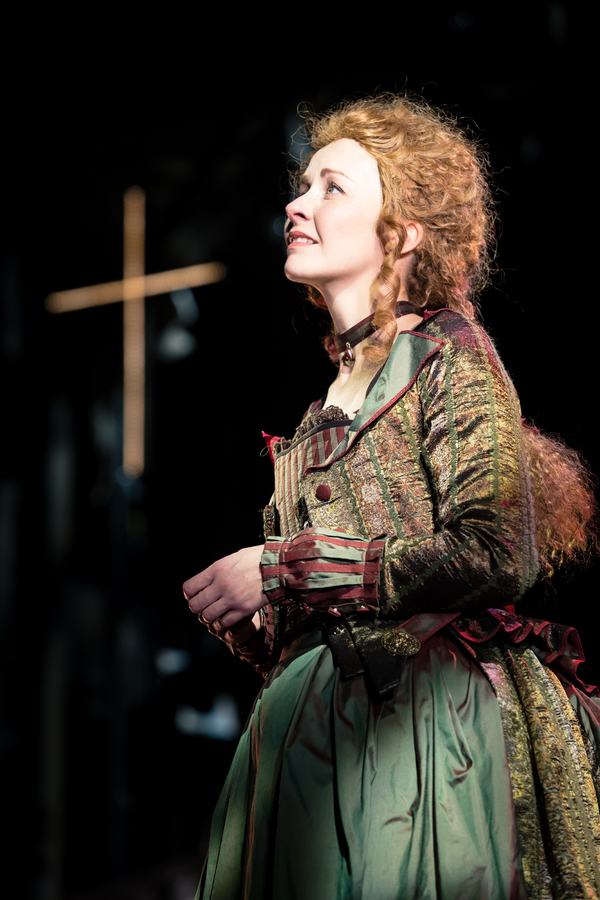 Eva-Jane Willis as Moll Flanders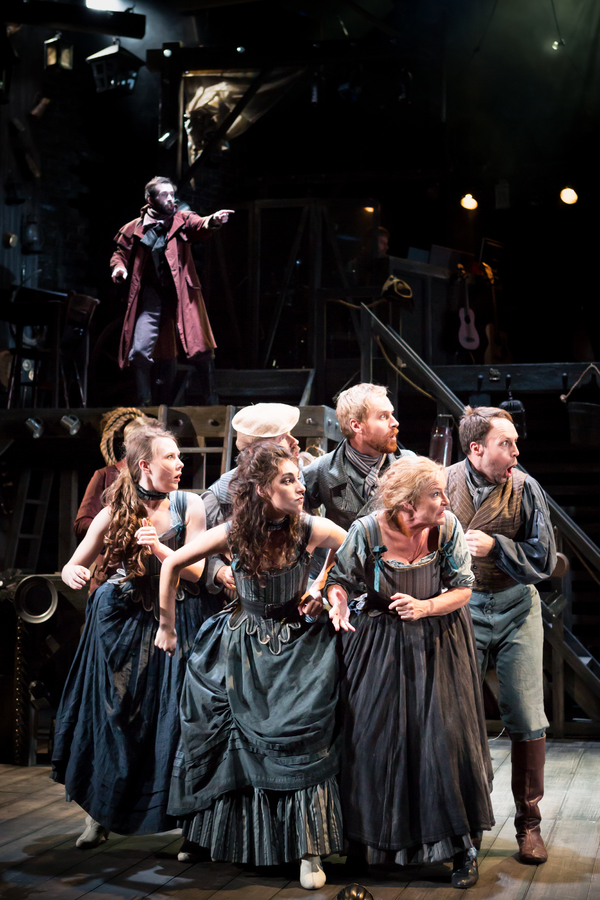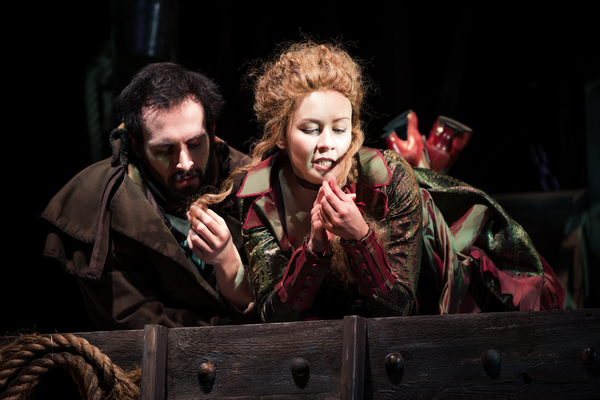 Eva-Jane Willis as Moll and Bill Champion as Daniel Defoe

Company

Annie Wensak (ensemble) and Eva-Jane Willis as Moll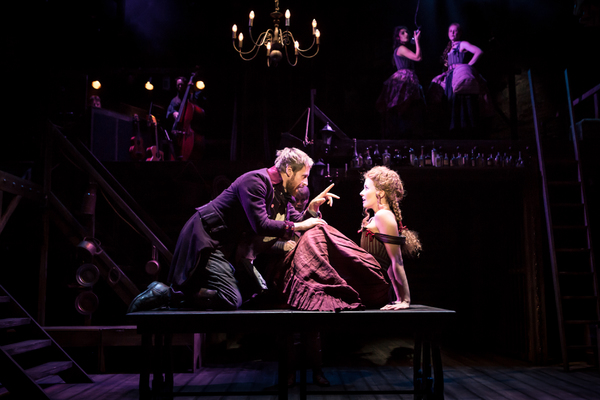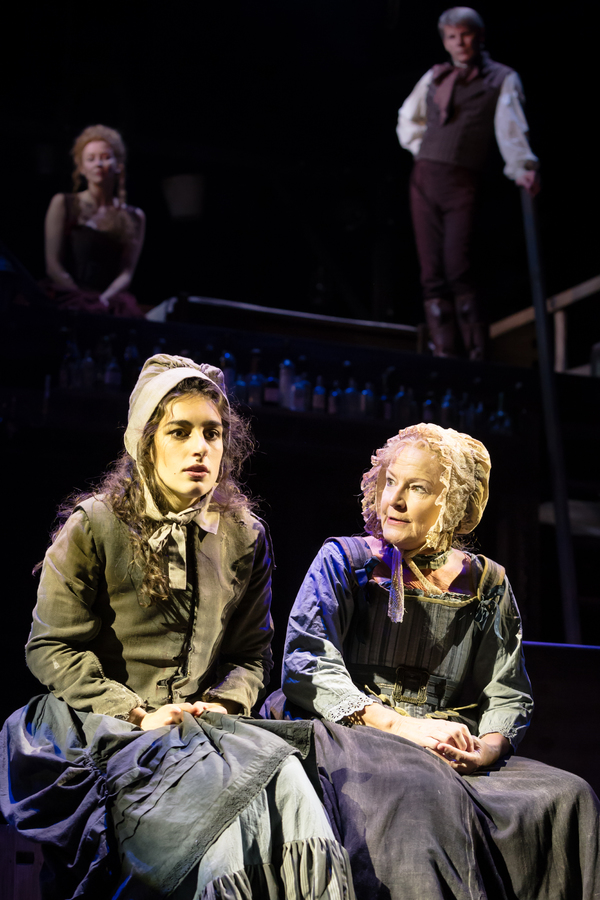 Hanna Khogali (Ensemble) and Annie Wensak (ensemble)

Eva-Jane Willis as Moll Flanders and Bill Champion as Daniel Defoe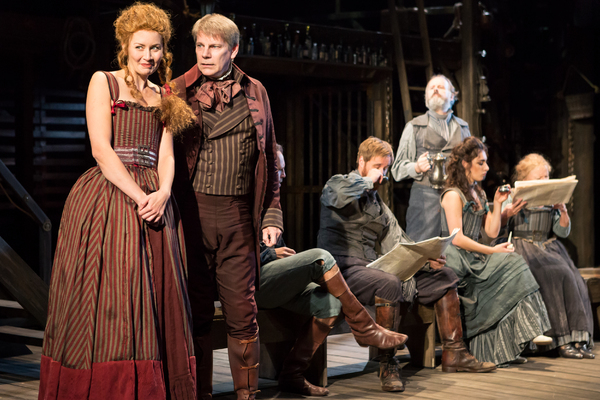 Eva-Jane Willis as Moll Flanders and Bill Champion as Daniel Defoe

Bill Champion as Daniel Defoe

Company