Mikah Smillie Steps Down As Artistic Director Of National Youth Ballet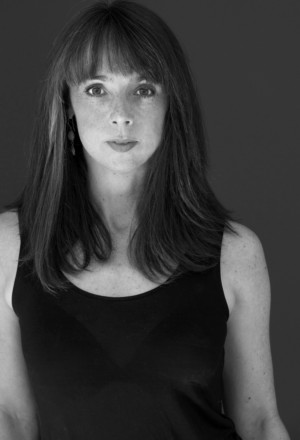 It is announced today that Mikah Smillie will step down as Artistic Director of National Youth Ballet this month after three years leading the Company. Mikah was appointed in 2016 following the passing of Founding Director Jill Tookey, and has programmed three highly successful seasons that have continued to build upon the legacy of empowering young people and emerging professional artists. Mikah has a longstanding association with National Youth Ballet spanning over 11 years, and under her artistic leadership the Company.
Achievements under Mikah's artistic leadership include:
Broadening the Company's national reach by moving the artistic base to the Midlands and increasing audition venues across the country
Performances in Birmingham and London (Sadler's Wells) reaching audiences of 2,500 annually
Introducing workshops and masterclasses to increase the Company's reach
Mentoring the Beyond Ballet initiative, through which 13 new ballets for young audiences have been created by young choreographers, many of them women
Putting plans in place to develop National Youth Ballet's work further, including a health and well-being initiative, and activity to increase engagement with children and young people new to dance and ballet
Continuing and expanding the National Youth Ballet tradition of bringing leading figures of the dance world, including Sir Matthew Bourne, Antony Dowson, Etta Murfitt, Ruth Brill, Christopher Hampson and Drew McOnie to National Youth Ballet to contribute to the creative work delivered
Mikah Smillie said: "I feel hugely privileged to have led this extraordinary company of young creative talent. I'm proud of all we have achieved together and look forward to seeing the company's unique artistic vision fly in the many years to come."
The trustees of National Youth Ballet said: "We have been incredibly fortunate to have Mikah Smillie at the helm as Artistic Director. Mikah worked with our founder Jill and embodies the passion, and commitment to quality and excellence that National Youth Ballet is famous for. She has led the organisation through a challenging period of transition, put firm foundations in place for its future development, and departs with our heartfelt thanks and appreciation for her massive contribution to our success. Mikah will be much missed by the staff team, the Company at large and all the young people she has inspired and whose talents she has nurtured, and she will always remain part of the "NYB" family.
Looking ahead, we are thrilled to have assembled a fantastic and very much 'homegrown' artistic team to lead this year's programme, who embody NYB's values and whose careers have benefitted from development opportunities offered by the Company."
The 2019 Season will be overseen by an interim artistic team led by Drew McOnie and Ruth Brill, both National Youth Ballet alumni with a longstanding association with the Company.
Drew McOnie most recently directed and choreographed King Kong on Broadway and Strictly Ballroom in the West End, with other work as choreographer including In The Heights, for which he won an Olivier Award. He is the Artistic Director of McOnie Company and an Associate Artist of The Old Vic. Drew returns to National Youth Ballet having performed in several seasons as a young dancer, and having choreographed his first pieces through the Company's Beyond Ballet platform; Monochrome Suite aged 16 and The Old Man of Lochnagar aged 20.
Ruth Brill is currently a Choreographer and First Artist with Birmingham Royal Ballet, having previously danced with English National Ballet. Current projects include Peter and the Wolf (her fourth commission for Birmingham Royal Ballet) and a full-length narrative production of Ballet Shoes (for London Children's Ballet), both productions premiere in Summer 2019. Ruth returns to National Youth Ballet having performed with the Company as a young dancer, winning the bronze statuette. More recently, Ruth created a new piece Steamboat Summer for the Company's 2017 season as part of the Beyond Ballet platform for emerging choreographers.
Beyond the 2019 Season, National Youth Ballet are now seeking to recruit a new Artistic Director to work alongside the Executive Director to deliver the Company's next chapter - furthering the mission to empower young people and emerging professional artists to create the ballet of the future, and to give dance a strong and diverse voice. Details on the application process can be found at www.nationalyouthballet.org.
Now in its 32nd year, National Youth Ballet provides empowering and transformational opportunities for young people to participate in, create and perform ballet. At the heart of its annual season is a two-week residential programme that sees the young company come together with a team of professional dancers, choreographers and teachers to take them on a journey from studio to stage, emulating the experience of being in a professional dance company.
National Youth Ballet also nurtures talent offstage, and through its Beyond Ballet platform offers emerging artists the chance to create work in a company environment alongside established professionals. Aimed at early career professionals aged 18-35, Beyond Ballet offers artists mentoring, shadowing opportunities and a paid role as part of the artistic team, with their work being profiled within the season.
Notable alumni from National Youth Ballet's history include Drew McOnie (Director and Choreographer), Ruth Brill (Choreographer and First Artist at Birmingham Royal Ballet), James Lovell and Max Webster (currently playing The Prince and The Swan in Matthew Bourne's Swan Lake), Sir Gregory Dean (Principal at Royal Danish Ballet), Jessica Brown Findlay (Actress, Downton Abbey) and Tyrone Singleton (Principal at Birmingham Royal Ballet). Over 80 alumni are currently performing on the West End stage or with professional ballet companies across the world, with many alumni having worked for leading companies including Royal Ballet, English National Ballet, Birmingham Royal Ballet and Matthew Bourne's New Adventures.
National Youth Ballet's Patrons include Carlos Acosta, Sir Matthew Bourne, Dame Darcey Bussell, Jayne Cadbury MBE, Janet Kinson, Joanna Lumley, Dame Monica Mason, Wayne Sleep and Sir Peter Wright.