Hampstead Theatre Announces A New Version Of Anton Chekhov's UNCLE VANYA and Casting For The World Premiere Of THE HOES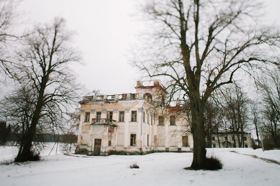 Hampstead Theatre announces a new version of Anton Chekhov's Uncle Vanya by Terry Johnson and casting for the world premiere of The Hoes.
Terry Johnson's new version of Anton Chekhov's classic tragicomedy Uncle Vanya will run from 30 November 2018 - 12 January 2019.
Ifeyinwa Frederick makes her playwriting debut with The Hoes, which will have its world premiere Downstairs in October. The cast includes Aretha Ayeh, Marième Diouf, and Nicola Maisie Taylor and will be directed by Lakesha Arie-Angelo.
Under 30s can access Priority Booking for free for all shows via The Downstairs Club - Hampstead's free membership scheme to allow better access to the lower cost seats.
---
UNCLE VANYA Scenes from Country Life By Anton Chekhov
A new version written and directed by Terry Johnson
30 November - 12 January Press Night Thursday 6 December 7pm
'Don't be miserable, you wonderful woman; be a mermaid. There's the ocean; throw yourself in. Fall in love with some poor mortal and drag him down with you. Astonish us!'
Hampstead Theatre presents Terry Johnson's new version of Anton Chekhov's Uncle Vanya. This classic tragicomedy is charged with the Russian master's wit and his acute observation of the comic absurdity of human life.
On an estate deep in provincial Russia time seems frozen: managing its affairs on behalf of her father, Sonia and her uncle Vanya have consigned themselves to a life of loveless drudgery, enlivened solely by the odd pamphlet from Moscow and the occasional visits of their neighbour, the doctor.
But when Sonia's father and his stunning second wife Yeliena burst onto the scene, everything is thrown into confusion. As beauty stirs repressed desires and youth teases maturity, years of perilously supressed regrets, longings and unrequited loves threaten to explode into farcical life...
Olivier and Tony Award-winner Terry Johnson returns to Hampstead following his critically acclaimed hit Prism starring Robert Lindsay and Hysteria starring Antony Sher as well as Race; Old Money; Seminar and The Memory of Water. Playwright includes Dead Funny, Prism and Ken (all Hampstead Theatre); Insignificance; Cries from the Mammal House; Hysteria; Piano/Forte and Hitchcock Blonde (all Royal Court); The Graduate and Mrs Henderson Presents (both West End); Cleo, Camping, Emmanuelle and Dick and The London Cuckolds (both National Theatre). Other credits as Director include Oh What a Lovely War and Fings Ain't What They Used T'Be (both Theatre Royal Stratford East; marking the 50th Anniversary of Joan Littlewood's Theatre Workshop); Lost Land and The Libertine (both Steppenwolf Theatre, Chicago); Dumb Show (Royal Court). West End and Broadway directing credits include The Duck House; End of the Rainbow; The Prisoner of Second Avenue; The Rise and Fall of Little Voice; La Cage aux Folles; Rain Man; Whipping It Up; One Flew Over the Cuckoo's Nest; Entertaining Mr Sloane and Elton John's Glasses. His work for television includes Not Only But Always (Channel 4, which won five International Award nominations, Best Film at Banff and the Best Actor Bafta for Rhys Ifans); The Man Who Lost His Head (ITV); Cor, Blimey! (ITV) and The Bite for the BBC and ABC Australia. Nicholas Roeg's film of Insignificance was the official British Entry at Cannes in 1985.His plays have won him the Olivier Award for Best Comedy in both 1994 and 1999, Playwright of the Year Award 1995, Critics' Circle Best New Play Award 1995, The League of American Theatres and Producers Best Touring Play Awards 2001, plus two Evening Standard Theatre Awards, two Writers Guild Best Play Awards, Time Out Best Play Award, the Mayer-Whitworth Award and the John Whiting Award. As a director he has been the recipient of a dozen major theatre awards including the Tony Award for Best Director of a Musical 2010, Olivier Award for Best Musical Revival and Critics' Circle Best Musical Award 2009 all for La Cage aux Folles.
Casting to be announced in due course.
Priority Booking is now open for Patrons, Friends and members of Hampstead Theatre's Under 30s free membership scheme, The Downstairs Club. Public Booking opens Thursday 4 October 10.30am.
---
THE HOES By Ifeyinwa Frederick
Directed by Lakesha Arie-Angelo
26 October - 1 December Press Night 8 November 7.45pm
'Once you're a woman doing as she pleases with her body, in someone's eyes you qualify for hoe status'
Hampstead Theatre presents the world premiere of Ifeyinwa Frederick's debut play The Hoes, a riotous celebration of sisterhood, showing that while life may throw up unexpected turbulence, friendships will last the course. The cast includes Aretha Ayeh, Marième Diouf and Nicola Maisie Taylor and will be directed by Lakesha Arie-Angelo.
Bim, Alex and J have been best friends since school. Loud, funny, inseparable - they are the epitome of girls who just want to have fun. But now they're 25, life is starting to get in the way. Careers, relationships, expectations...What better way to escape than a trip to Ibiza for a week of sun, sea and selfies?
But there's trouble in paradise when reality catches up with them, threatening to derail their holiday as they are forced to accept no amount of partying will let them escape themselves.
Aretha Ayeh plays Alex. Her theatre credits include Miss Littlewood; The Fantastic Follies of Mrs Rich; The Duchess of Malfi (RSC); Lady Chatterley's Lover (UK Tour); Love Me Tender (UK Tour); Barnum (Chichester Festival Theatre); Rapunzel (Park Theatre); Dick Whittington and his Cat (Lyric Theatre Hammersmith) and Pendragon (Rose Theatre, Kingston). Her film work includes Fantastic Beasts and Where to Find Them and The Quiet Ones. Her television work includes The Strike; The 4 'O'Clock Club; Doctors and Cucumber.
Marième Diouf plays Bim. Her theatre credits include A Tale of Two Cities (Regent's Park); Hamlet; Cymbeline and King Lear (all RSC) and Liberian girl (Royal Court). Her television work includes Outlander.
Nicola Maisie Taylor plays J. Her theatre credits include Chicken Palace (Theatre Royal Stratford East); Kilburn Passion; Storylab and The Dissidents (all Kiln Theatre); Takeaway (Theatre503); Might Never Happen and Birth Right (both Doll's Eye Theatre).
The Hoes is Ifeyinwa Frederick's first full-length play and was long listed for the 2017 Verity Bargate Award and shortlisted for The Tony Craze Award and Character 7 Award. Ifeyinwa is a writer and entrepreneur, writing alongside her full-time job as co-founder of the world's first Nigerian tapas restaurant. Ifeyinwa began writing in 2016, joining Soho Theatre Writers' Lab.
Lakesha Arie-Angelo is Soho Theatre's Resident Director. Her work as Assistant Director at Soho includes The One; Touch; Blueberry Toast and Roller Diner (2017 West End Wilma Award for Best Comedy). Her other director credits include Alive Day (Bunker) for Pint Sized Plays, AS:NT (Theatre503 - as part of Rapid Write) and Prodigal (Bush - for 'Artistic Directors of the Future Black Lives: Black Words'). Her work as a playwright includes Graveyard Gang for Tamasha Theatre's associate company, Purple Moon Drama. Lakesha's previous work as Resident Assistant Director at the Finborough theatre includes P'Yongyang; Treasure and Vibrant 2015 Festival of Finborough Playwrights. During the residency at the Finborough, Lakesha was awarded the Richard Carne Trust sponsorship.
Under 30? Join The Downstairs Club, our free membership scheme which allows under 30s to access all Hampstead Priority Booking periods for free, allowing young people the change to purchase the more cost effective seats. Email thedownstairsclub@hampsteadtheatre.com with your full name and date of birth to register.