Latest News on West End Wilma
West End Wilma News
Dom Hartley-Harris Comes to Crazy Coqs Next Month
by Stephi Wild - Sep 8, 2022
Dom Hartley-Harris, star of West End musicals Hamilton, Bat out of Hell and Beautiful: The Carole King Musical, brings his debut solo show Dom Hartley-Harris: Live in London to Crazy Coqs on Wednesday 5 October 2022.
New Wimbledon Theatre Announces Cast for 2022 Christmas Panto SNOW WHITE
by Team BWW - Aug 12, 2022
New Wimbledon Theatre have announced the first of the cast for their magical Christmas pantomime, Snow White and The Seven Dwarfs.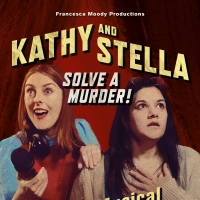 Full cast announced for World Premiere Musical KATHY AND STELLA SOLVE A MURDER! at the Edinburgh Festival Fringe 2022
by Grace Cutler - Jul 1, 2022
Francesca Moody Productions and Kater Gordon have announced the full cast for the Edinburgh Festival Fringe 2022 world premiere of KATHY AND STELLA SOLVE A MURDER! The five-strong cast features real-life best friends Bronté Barbé (Kathy) and Rebekah Hinds (Stella) in the title roles, playing Hull's least successful true crime podcasters Kathy Baxter and Stella Carmichael.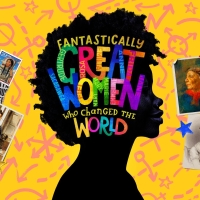 EDINBURGH 2022: Pick of the Programme- Musicals
by Natalie O'Donoghue - Jun 13, 2022
BroadwayWorld reviewer Natalie O'Donoghue shares her top picks for musicals at the 2022 Edinburgh Festival Fringe.
Luke Bayer Will Lead the UK Premiere of DIVA: Live From Hell at the Turbine Theatre in August
by Stephi Wild - May 20, 2022
Luke Bayer ('Everybody's Talking About Jamie', 'RENT'), will star in the UK premiere of 'DIVA: Live From Hell!' for a strictly limited run at the Turbine Theatre, Battersea, from 17 August – 3 September this summer.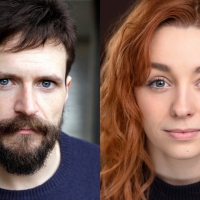 Casting Announced For I WISH MY LIFE WERE LIKE A MUSICAL
by Stephi Wild - Mar 23, 2021
The full cast is today announced for I Wish My Life Were Like A Musical, the West End Wilma Award-winning musical revue charting the highs and lows of life as a musical theatre performer. 
Southwark Playhouse Announces Three New On-Demand Video Streams Of Musicals
by Stephi Wild - Jan 28, 2021
Southwark Playhouse announces three new "encore" on-demand video streams of musicals performed from the theatre during lockdown.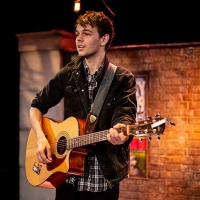 BWW Interview: Alex James Ellison Talks FIVER THE CONCERT at Southwark Playhouse
by Eleni Cashell - Nov 30, 2020
Alex James Ellison, co-writer of the award-nominated show Fiver, chats about its online revival and what's next for this smash-hit show.
Park Theatre Receives Lifeline Grant of £250,000 From Government's £1.57BN Culture Recovery Fund
by Chloe Rabinowitz - Oct 12, 2020
Park Theatre has been awarded £250,000 as part of the Government's £1.57 billion Culture Recovery Fund (CRF) to help face the challenges of the coronavirus pandemic and to ensure they have a sustainable future, the Culture Secretary has announced today.
West End Wilma Videos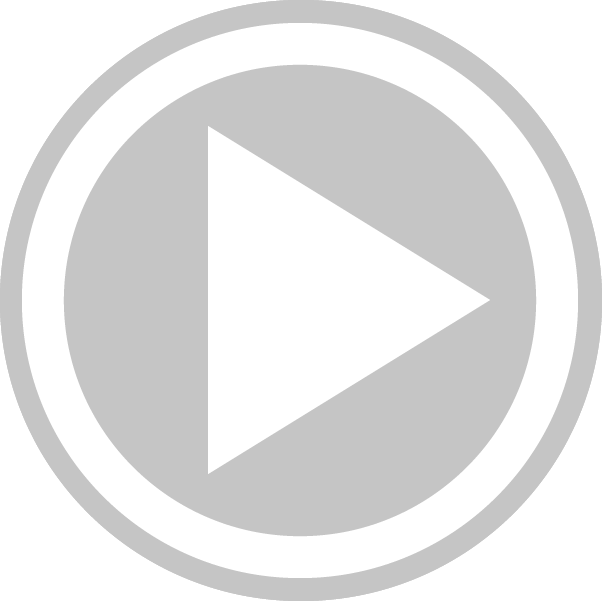 VIDEO: Composer Scott Alan and Cast Talk THE DISTANCE YOU HAVE COME
by Stage Tube - Oct 15, 2018
The Distance You Have Come follows the lives of six individuals who juggle the constant challenges of life, depression, heartache and love. Told through the music and lyrics of award-winning composer Scott Alan, this brand-new musical brings together a song cycle of his most acclaimed works for the first time, performed by some of the greatest generational voices in the West End.