Photo Flash: Talk Is Free Theatre's YOU'RE A GOOD MAN, CHARLIE BROWN Fundraiser
After a triumphant fundraising performance of The Producers for the Actors' Fund in 2010, Talk Is Free Theatre (TIFT) followed up with a fundraising, concert performance of You're a Good Man, Charlie Brown. The performance was held on Sunday, February 10 at 8PM at the Young Centre for the Performing Arts, Historic Distillery District in Toronto and raised over 30k! Scroll below for photos from the event!
You're a Good Man, Charlie Brown follows an average day in the life of Charlie Brown and the little moments picked from all his days, from Valentine's Day to the baseball season, from wild optimism to utter despair, all mixed in with the lives of his friends (both human and non-human) and strung together on the string of a single day, from bright uncertain morning to hopeful starlit evening.
The show starred The Globe and Mail's Theatre Critic J. Kelly Nestruck as the title character, with National Post Theatre Critic Robert Cushman appearing as Schroeder, Now Theatre Critic Glenn Sumi taking on Linus and Sheila McCarthy played Sally. The role of Snoopy was divided into small cameos to encourage a wider representation of the theatre company with BroadwayWorld Kelly Cameron, Dean of the Performing Arts at Sheridan College Michael Rubinoff and Rose Theatre manager Costin Manu as agreed participants to date.
The event was directed by Mitchell Cushman, stage managed by Barry Cook and produced by Arkady Spivak.
Photo Credit: Russ Martin, courtesy of IATSE 669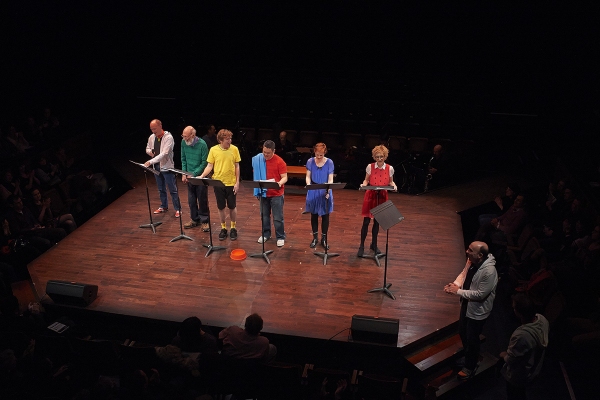 Cast of Charlie Brown

Cast of Charlie Brown

Cast of Charlie Brown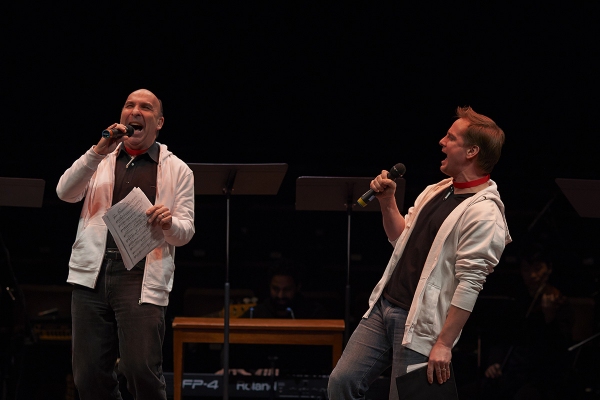 Avery Saltzman and Stephen Patterson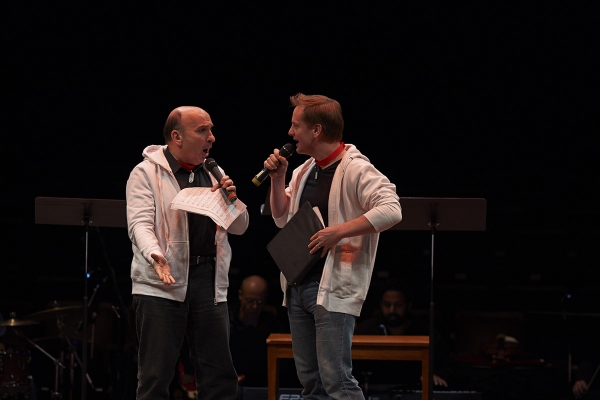 Avery Saltzman and Stephen Patterson

Avery Saltzman and Stephen Patterson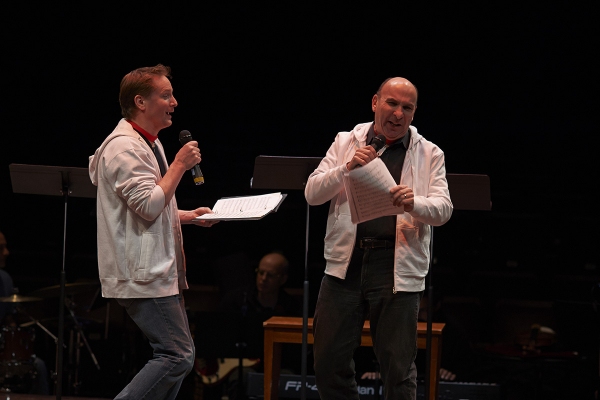 Stephen Patterson and Avery Saltzman

Avery Saltzman

Melody Johnson and Glenn Sumi

Melody Johnson and Glenn Sumi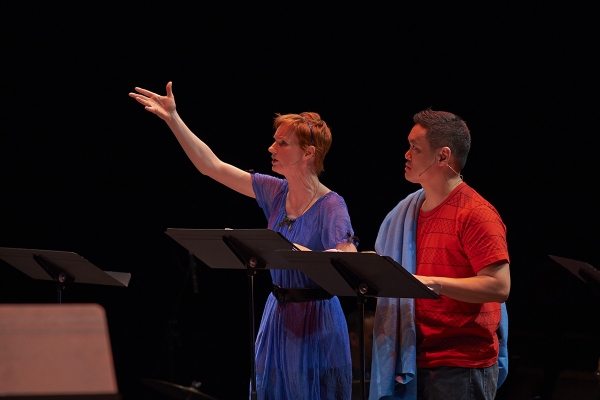 Melody Johnson and Glenn Sumi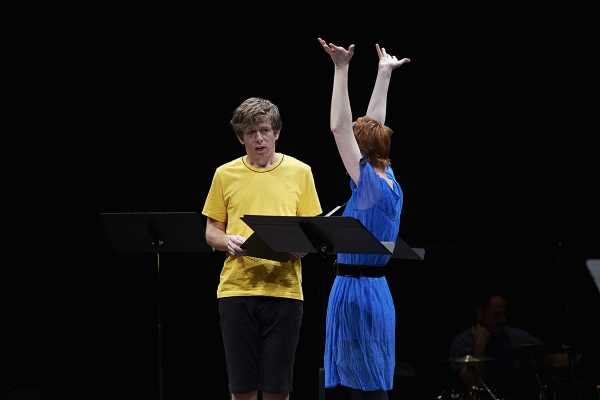 Kelly Nestruck and Melody Johnson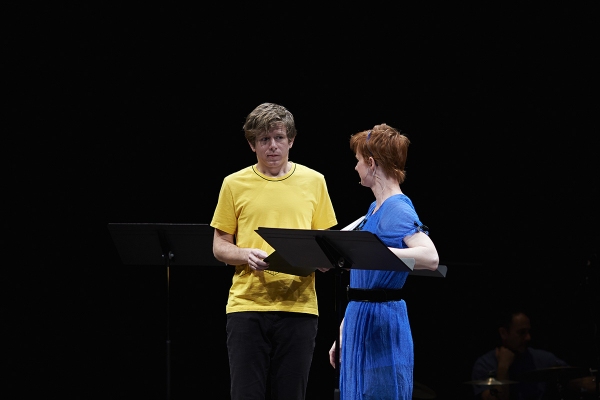 Kelly Nestruck and Melody Johnson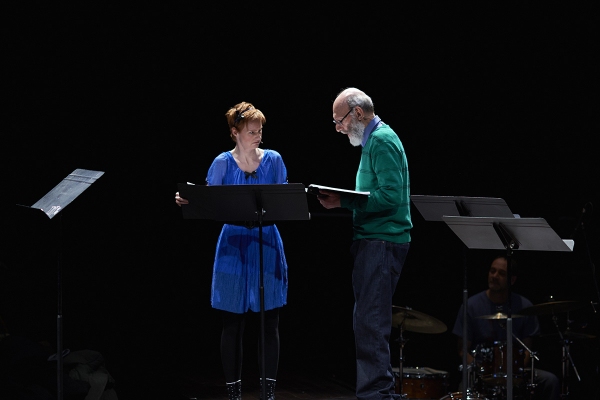 Melody Johnson and Robert Cushman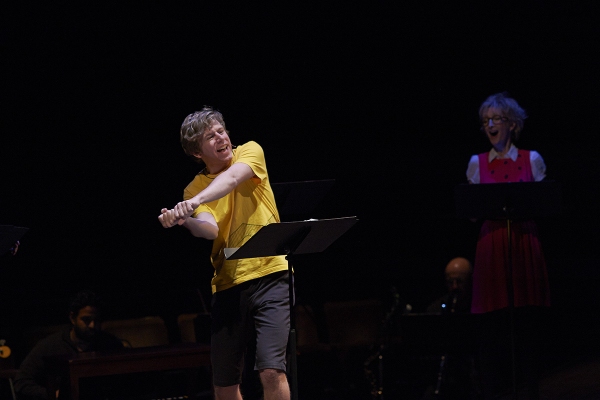 Kelly Nestruck and Sheila McCarthy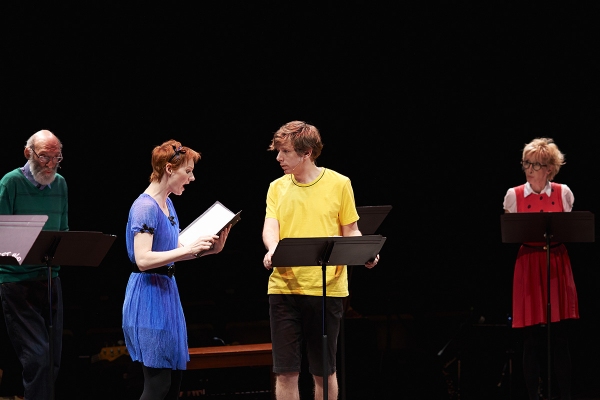 Robert Cushman, Melody Johnson, Kelly Nestruck and Sheila McCarthy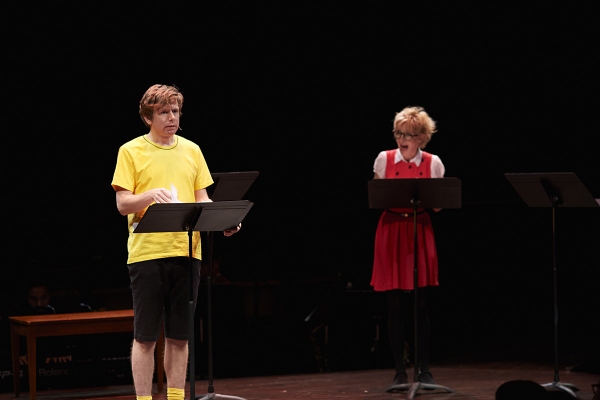 Kelly Nestruck and Sheila McCarthy

Robert Cushman, Kelly Nestruck and Sheila McCarthy

Robert Cushman and Kelly Nestruck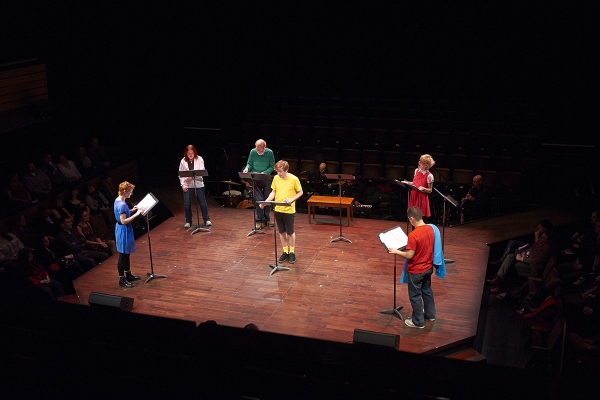 Cast of Charlie Brown

Sheila McCarthy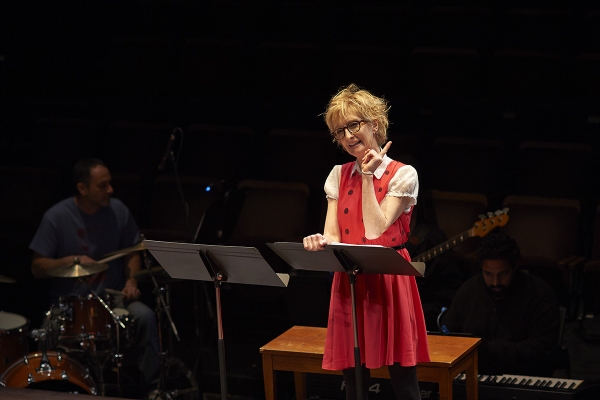 Sheila McCarthy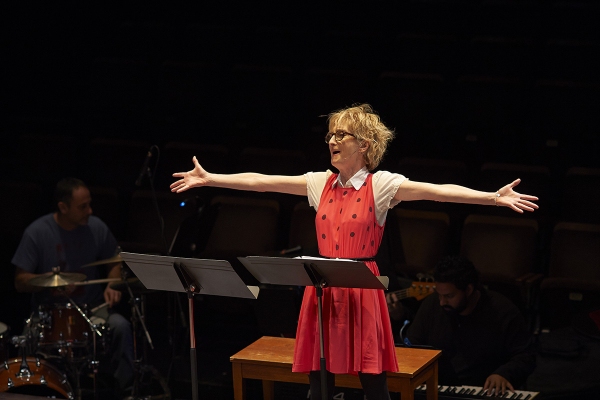 Sheila McCarthy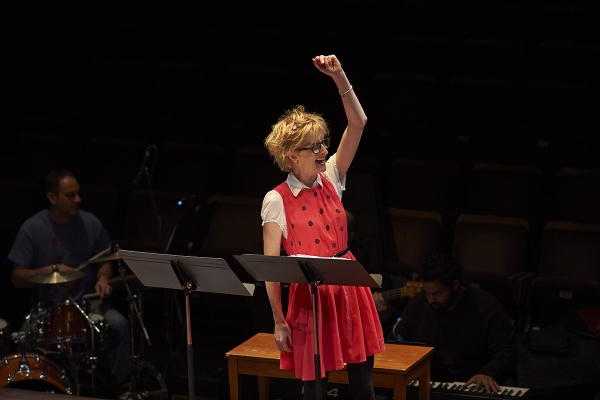 Sheila McCarthy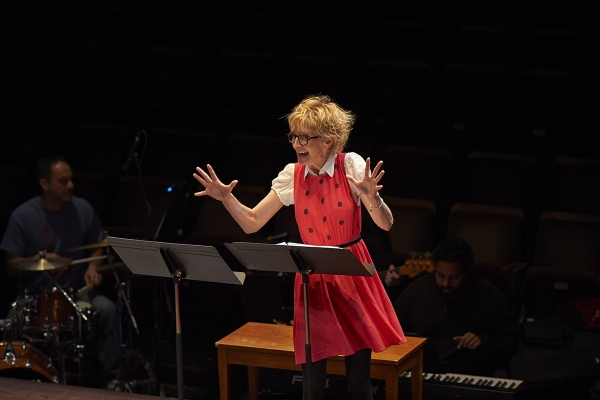 Sheila McCarthy

Robert Cushman and Sheila McCarthy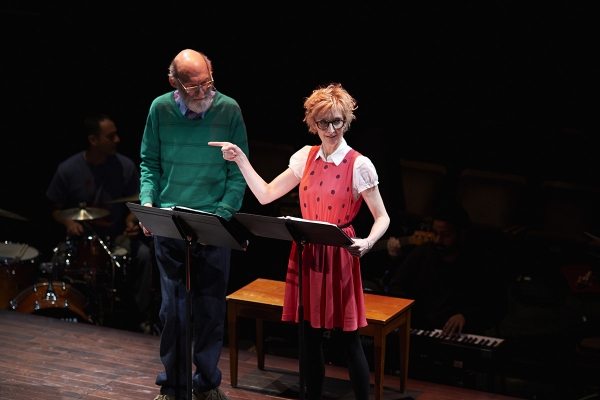 Robert Cushman and Sheila McCarthy

Robert Cushman and Sheila McCarthy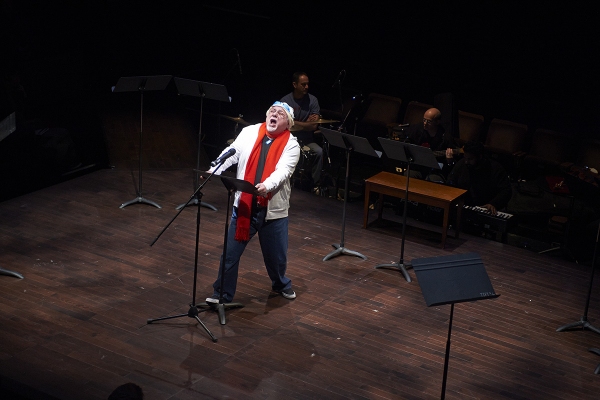 Costin Manu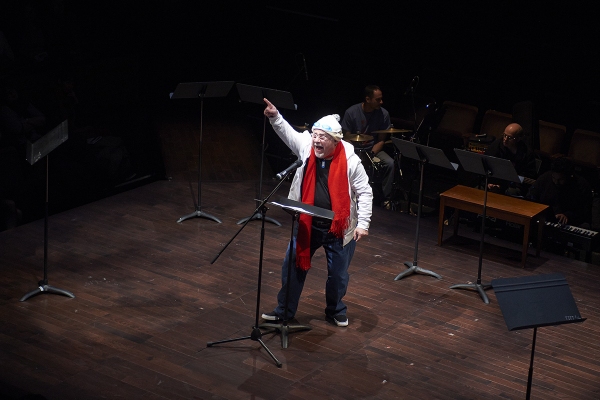 Costin Manu

Costin Manu

Costin Manu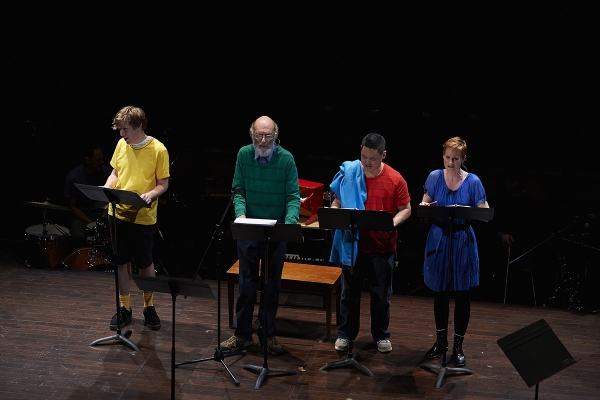 Kelly Nestruck, Robert Cushman, Glenn Sumi and Melody Johnson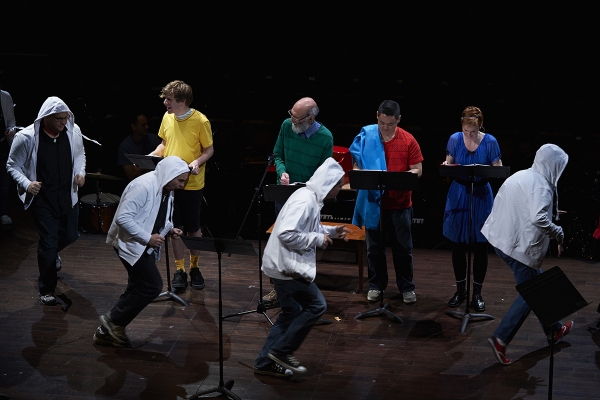 Cast of Charlie Brown

Cast of Charlie Brown

Kelly Nestruck, Robert Cushman, Glenn Sumi and Melody Johnso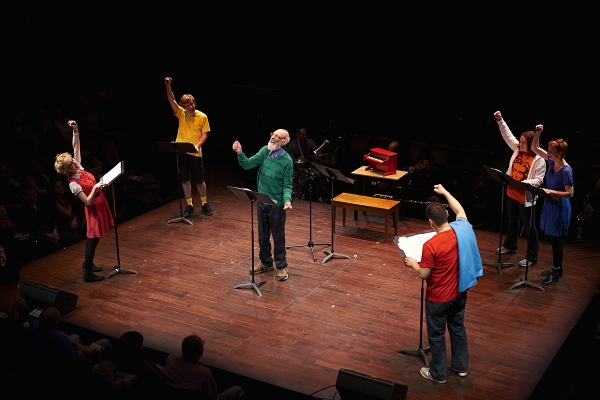 Cast of Charlie Brown

Cast of Charlie Brown

Cast of Charlie Brown

Robert Cushman and Melody Johnson

Robert Cushman and Melody Johnson

Sheila McCarthy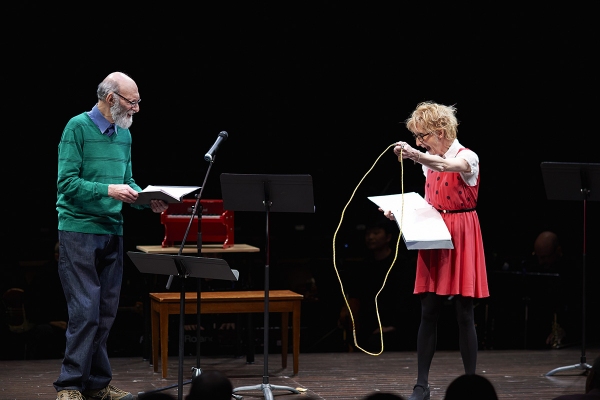 Robert Cushman and Sheila McCarthy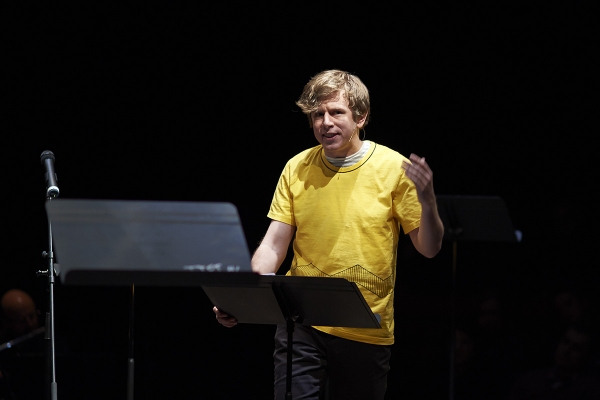 Kelly Nestruck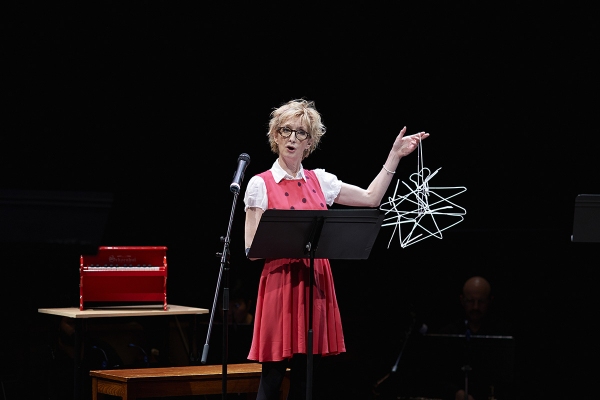 Sheila McCarthy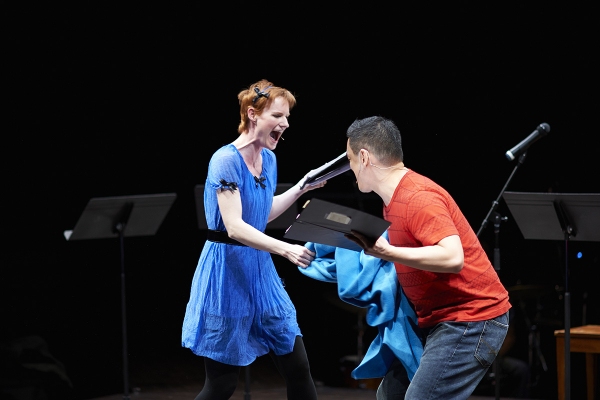 Melody Johnson and Glenn Sumi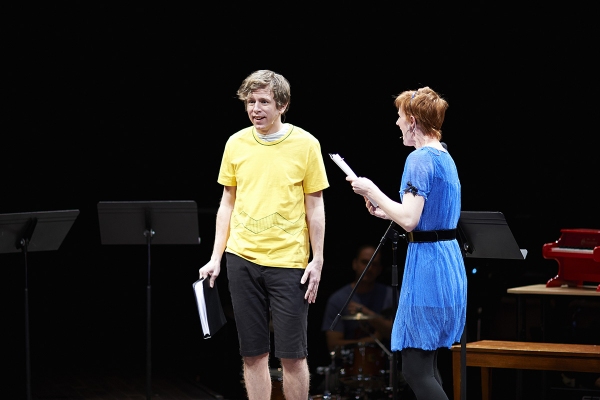 Kelly Nestruck and Melody Johnson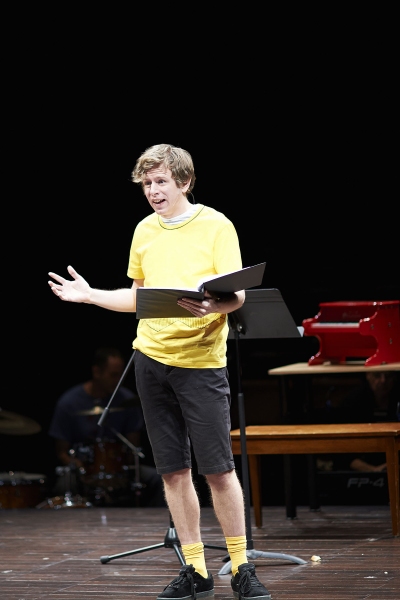 Kelly Nestruck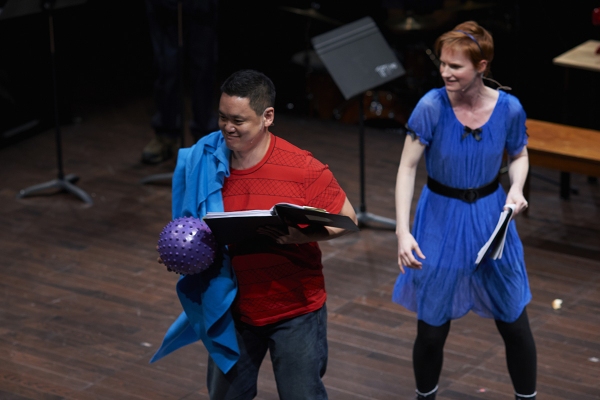 Glenn Sumi and Melody Johnson

Kelly Nestruck and Melody Johnson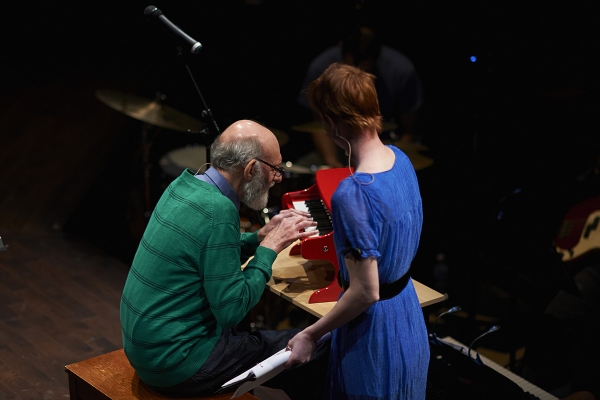 Robert Cushman and Melody Johnson

Robert Cushman and Melody Johnson

Kelly Nestruck

Sheila McCarthy, Melody Johnson and Kelly Nestruck

Sheila McCarthy and Kelly Nestruck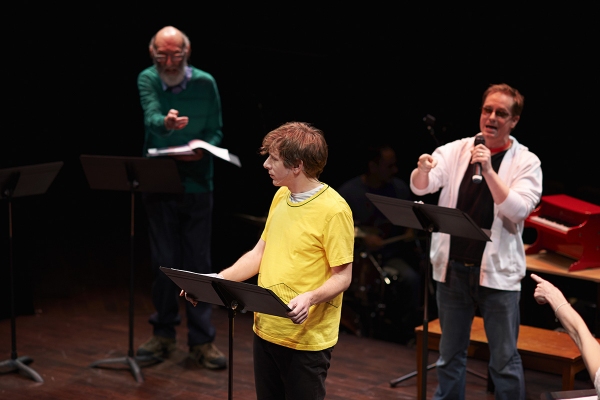 Robert Cushman, Kelly Nestruck and Stephen Patterson

Cast of Charlie Brown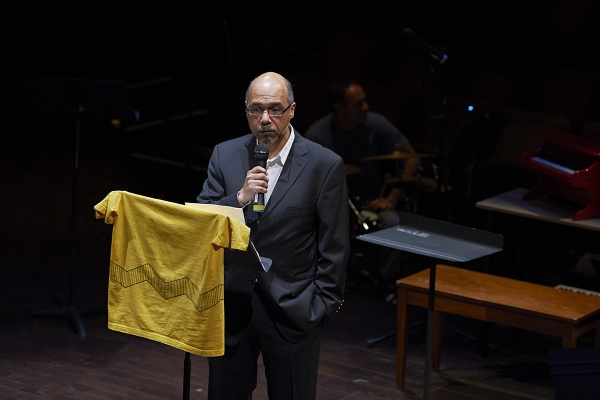 David Hope

David Hope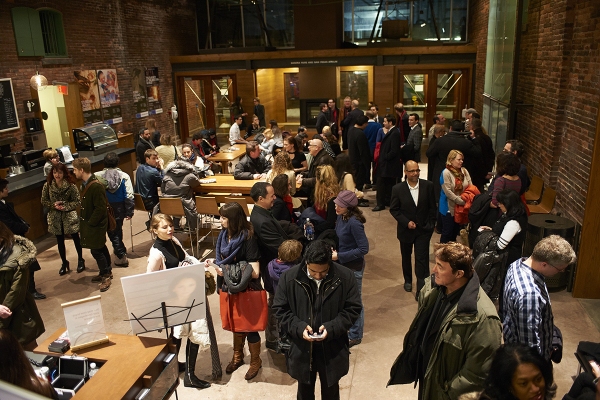 Crowd at the fundraiser

Featured This Week on Stage Door
Shoutouts, Classes, and More from Your Favorite Broadway Stars

More Hot Stories For You