Photos: E Street Band Visits BACKBEAT at Royal Alexandra Theatre
E Street Band members Garry Tallent,
Steven Van Zandt
and
Max Weinberg
, in Toronto after performing with
Bruce Springsteen
at the Rogers Centre, took in the Saturday, August 25 evening performance of the smash hit musical drama, BACKBEAT, at the Royal Alexandra Theatre.
The three musicians, considered at the top of their fields, were thrilled with the show that traces the roots of the Beatles. They found the show's authenticity especially powerful and they marvelled at the musicianship of the cast members, who not only act in this superb drama but also perform their own instruments and sing many of the classic rock 'n' roll standards that the Beatles cut their teeth on and the band's early hits. After the performance Garry Tallent, Steven Van Zandt and Max Weinberg went backstage to congratulate the cast.
Check out a photo of their visit below!
BACKBEAT: The Birth of the Beatles, plays at the Royal Alexandra Theatre through September 2nd. For more information, go to mirvish.com.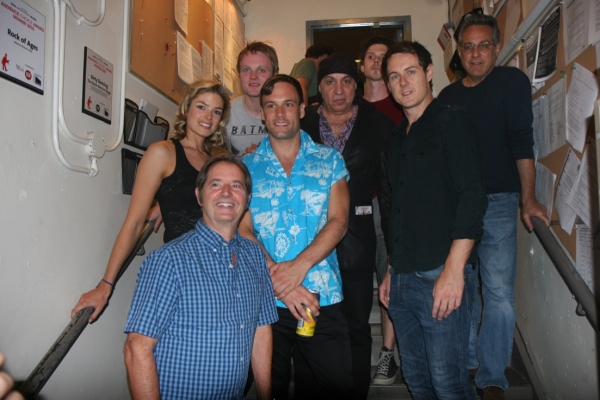 (Back, left to right): Isabella Calthorpe ("Astrid"), Daniel Healy ("Paul McCartney"), Nick Blood ("Stuart Sutcliffe"), Steven Van Zandt (Guitar & Vocals, E Street Band), Oliver Bennett ("Pete Best"), Andrew Knott ("John Lennon") and Max Weinberg (Drums, E Street Band)
(Front): Garry Tallent (Bass, E Street Band)