Photo Coverage: Elton John Celebrates Toronto's BILLY ELLIOT Opening
Toronto rolled out the red carpet on Tuesday night and welcomed Sir Elton John and David Furnish, who came to the city to attend the opening night of Billy Elliot. A smash-hit in the UK and on Broadway, the show got its Canadian debut a month ago, and had its official opening night gala last night. It was a star-studded event, with tons of support for Sir Elton John and the show.
The event began at 5PM when the pair arrived on the red carpet at The Canon Theatre to greet members of the media and a crowd of fans who waited outside in the cold for a glimpse of the star. Sir Elton John spoke enthusiastically about the show, stating that he is very excited to have it launch here in Toronto. Toronto-born David Furnish was quick to add that he's curious to see how the show plays to a Canadian audience versus Broadway due to our close ties with Britain and the cultural references in the show.
3 of the 4 Billys also came down the red carpet answering questions and talking about their favourite part of being involved in Billy Elliot. J.P. Viernes, Myles Erlick and Marcus Pei (Cesar Corrales was on as Billy and therefore not on the carpet) were clearly having a blast talking to Toronto's media and enjoying their warm welcome. David Mirvish was also on hand to greet the press and speak about the show - which he is delighted to be able to bring to Canadian audiences.
The opening night went wonderfully, and the audience was clearly swept up in the magic that is Billy Elliot. On more than one occasion audience members leapt to their feet to cheer and applaud the talented cast. Cesar Corrales stole the show in the role of Billy, dancing and singing up a storm and winning over the hearts of everyone in the theatre. At the end of the show he was joined on-stage by the other three Billys (J.P. Viernes, Myles Erlick and Marcus Pei) and the quartet danced together in tutus before Elton came on stage (also donning a tutu) to take a final bow with the entire cast.
Once the show was over everyone headed to the after-party where the cast celebrated their fantastic Toronto debut. BWW was on hand the entire evening to bring you photos of all the Billy Elliot magic. If you haven't already got your tickets, this is one show you don't want to miss. Get to the Canon Theatre and let Billy Elliot dance its way into your heart.
When and Where?
Billy Elliot
The Canon Theatre
Performance Schedule
On Stage Now!
Tuesday - Saturday 7:30PM
Beginning March 15, Tue performances are at 7PM
Wednesday, Saturday & Sunday 1:30PM
Tickets can be purchased in person at the box office, by phone at 416-872-1212 or online at http://www.mirvish.com/shows/billyelliot
NEW! Lottery available for Tuesday evenings, Wednesday matinees + evenings, and Thursday evenings only.
20 box seats (side seating) are available per weekday performance as outlined above. Lottery seats are $25 each cash Only. Patrons can enter the lottery two hours prior to the performance, with a limit of one lottery entry per person. The draw will begin 1½ hours before showtime, at which point no further entries will be accepted.
Each winner will be able to purchase up to two tickets for that day's next performance only. All winning patrons and their guests must be present to purchase tickets and will be wrist-banded by Box Office staff (Photo ID may be required).
All photos by Racheal McCaig Photography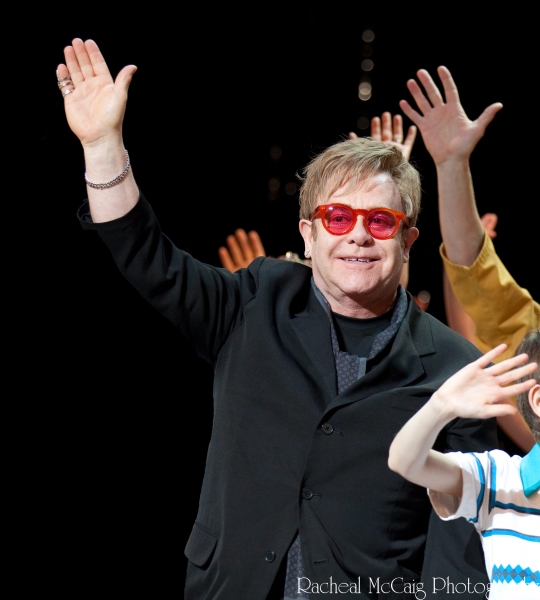 Sir Elton John at Billy Elliot Toronto Curtain Call

David Furnish and Sir Elton John

The crowd lines on Yonge Street waiting for Sir Elton John

David Mirvish with 3 of Toront's "Billy's" J.P. Viernes, Myles Erlick and Marcus Pei

David Furnish, Myles Erlick, Sir Elton John, Marcus Pei and J.P. Viernes

David Furnish, Myles Erlick, Sir Elton John, Marcus Pei, J.P. Viernes and David Mirvish

David Furnish, Myles Erlick, Sir Elton John, Marcus Pei, J.P. Viernes and David Mirvish

So You Think You Can Dance Canada judge Tre Armstrong

Steve Doss and Seamus O'Regan

Colin McAllister, BWW's Kelly Cameron and Justin Ryan

Justin Ryan and Colin McAllister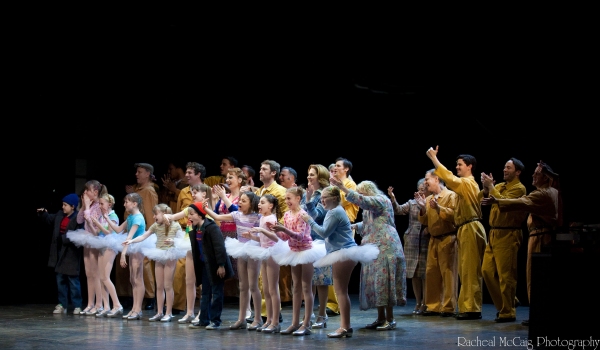 The Cast of Billy Elliot Toronto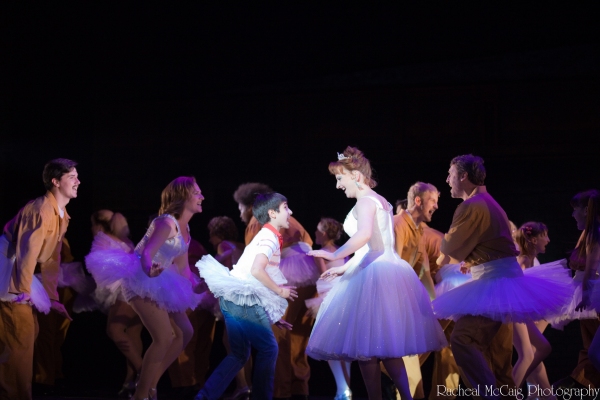 Cesar Corrales and Kate Hennig

Cesar Corrales

Toronto's 4 Billys: Marcus Pei, Cesar Corrales, J.P. Viernes and Myles Erlick

Toronto's 4 Billys: Marcus Pei, Cesar Corrales, J.P. Viernes and Myles Erlick

Myles Erlick

Cesar Corrales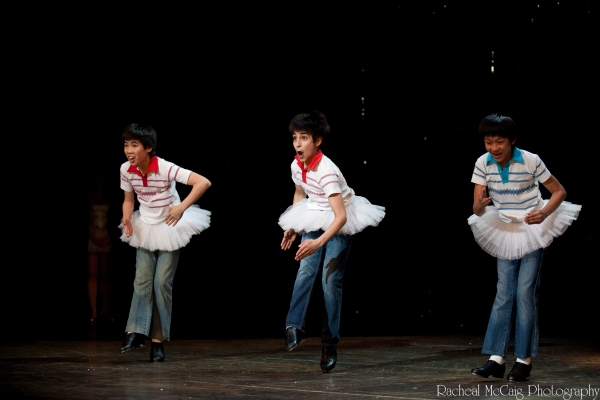 Marcus Pei, Cesar Corrales and J.P. Viernes

Toronto's 4 Billys take their bow

The Cast of Billy Elliot Toronto welcomes Sir Elton John to the stage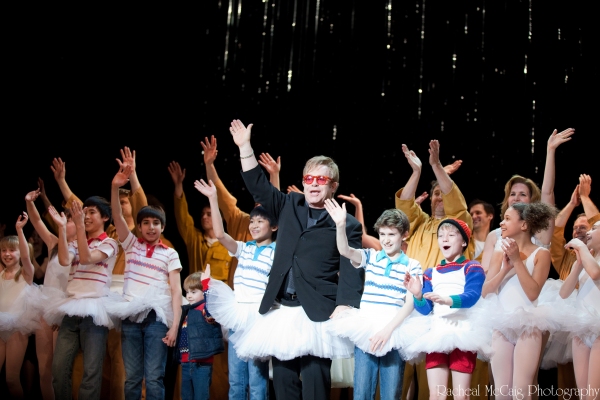 Sir Elton John joins the cast of Billy Elliot Toronto at the Curtain Call

Sir Elton John joins the cast of Billy Elliot Toronto at the Curtain Call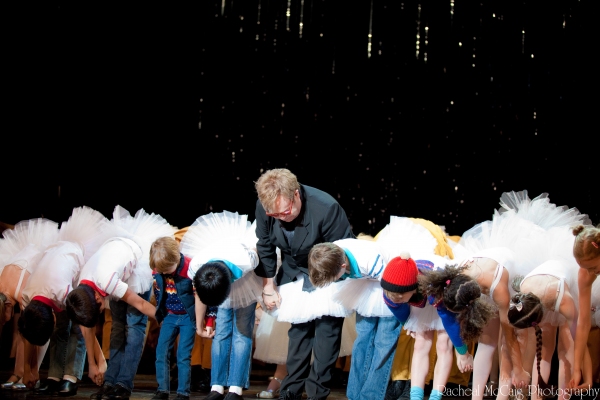 Sir Elton John joins the cast of Billy Elliot Toronto at the Curtain Call

Sir Elton John joins the cast of Billy Elliot Toronto at the Curtain Call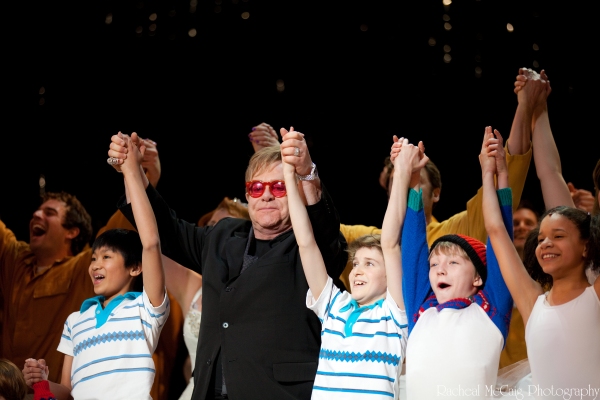 Sir Elton John joins the cast of Billy Elliot Toronto at the Curtain Call

Sir Elton John joins the cast of Billy Elliot Toronto at the Curtain Call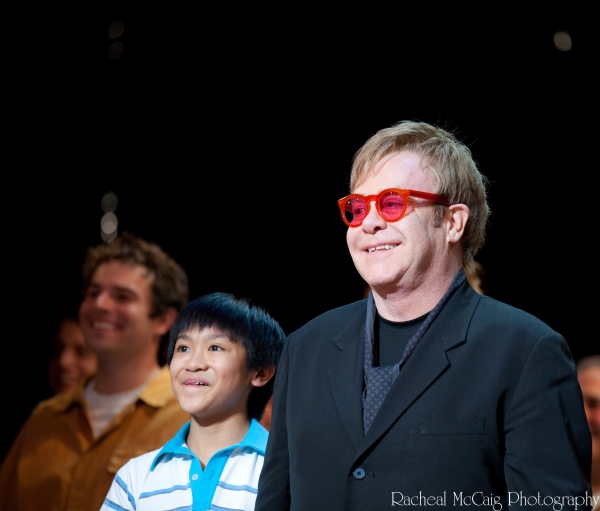 Patrick Mulvey, J.P. Viernes and Sir Elton John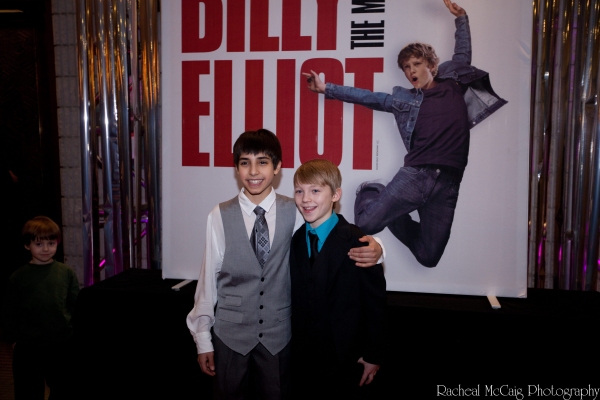 Cesar Corrales and Dillon Stevens

Jack Broderick, Gabriel Varga-Watt, Dillon Stevens, Cesar Corrales, Emily Richardson, Jaclyn Taylor Ruggiero and Myles Erlick

Kelly Cameron's love affair with the theatre began when she was just five years old, on an outing to see the Original Canadian Cast of (read more...)